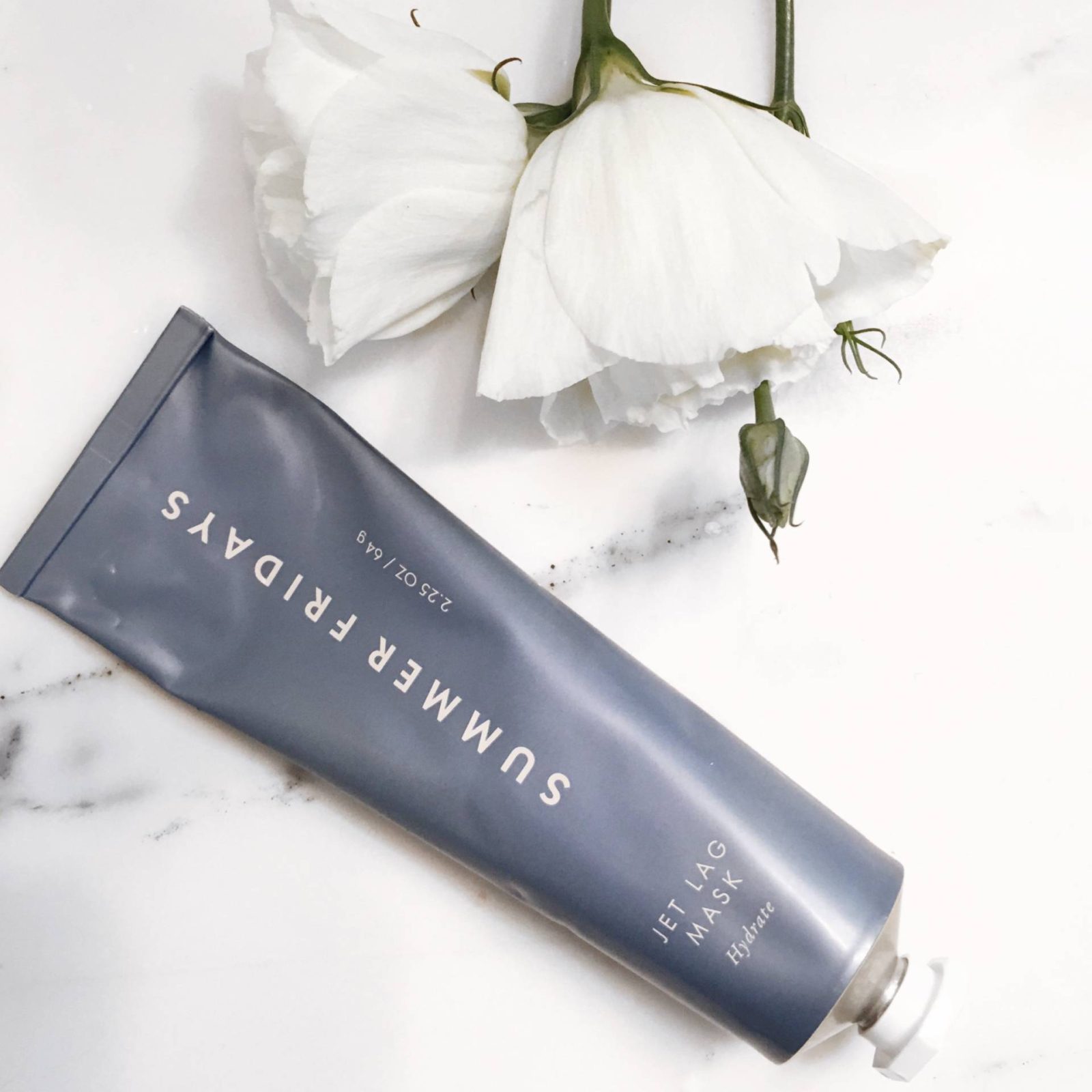 And just like that, another month in 2018 has passed by. I attended a beauty conference and went to Vegas for a quick trip at the end of the month. I had the opportunity to try out so many amazing products at the conference and plan on doing a beauty giveaway soon. I'm sharing my 7 Fab Finds for March 2018  below.

I'm sure you've seen this mask all over Instagram. Two beauty bloggers created this super hydrating Jet Lag mask. It is amazing for dry, dehydrated, tired skin. I like to do a light clear layer and wear it all day on makeup free days. It's a great sleeping mask too! It's been sold out because it's just that good but it is now back in stock HERE.

I am so happy that lipgloss is back on trend in the beauty world! My dry lips couldn't take the matte lip look any longer. Urban Decay sent me their new hi-fi shine lipglosses and I love them. They're sheer, non-sticky, long lasting and taste like vanilla mint. My favorite neutral shades are Backtalk and 1993.

This was another gift from urban decay. I've been wanting to try the red/orange eyeshadow look but wasn't sure how wearable it was. The 5 matte shades and 1 Demi matte shade make the trend super wearable. I love the small size! It was the only palette I took with me on my end of the month trip because you can easily create so many looks with it. See my swatches of this palette on Instagram HERE.

I'm all about daily sunscreen use! Sun is the #1 enemy of your skin. This sunscreen powder is very convenient for reapplying SPF throughout the day. Read about my 3 favorite ways to wear sunscreen HERE.

I grabbed THESE at Sephora at the end of the month but they've been amazing so far! They really change the appearance of tired, dry under eyes. I've been wearing them while doing my morning routine and they leave me looking more awake.

I attended GenBeauty LA as one of their Ipsy OS members and had the opportunity to discover so many new beauty products. A new company I discovered is Marc Anthony professional hair care (available HERE at Ulta). I fell in love with the new smoothing cocktail! It is a dual sided product that you can customize when mixing. I used it pre-blow dry and it really made a difference in the smoothness and shine of my hair.

I tried a different micellar water a few years ago and had a terrible experience. I've heard so many rave reviews of the Bioderma brand so I wanted to try it. I picked up this micellar water while I was at gen beauty LA. I understand why everyone loves it now! It gently removes makeup and cleanses your skin without drying it out.
Shop The Post: 

Have you tried any of these Fab Finds? Let's chat! Leave a comment below.