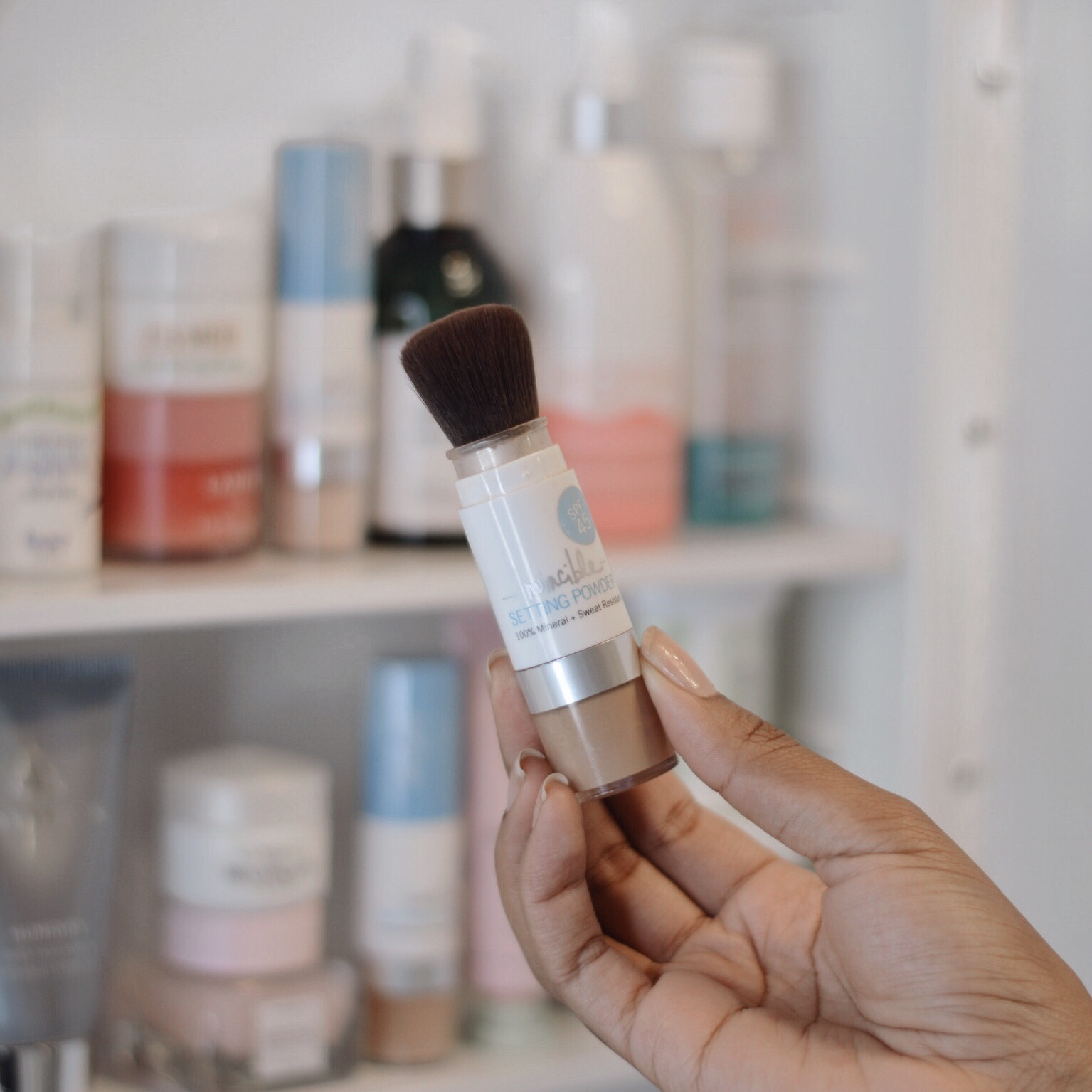 Wearing sunscreen daily is one of the most important things you can do for your skin. I've always heard that since I have darker skin, I don't need to wear it. That is a huge myth! It's important for people of every skin tone to use some sort of daily sun protection.
Sun exposure can cause so much damage to our skin. Not to mention, it is the number one cause of premature aging (think wrinkles and dark spots). A few years ago I started to notice dark spots appearing on my face and I learned that they were caused by sun damage from not protecting my skin when I was younger.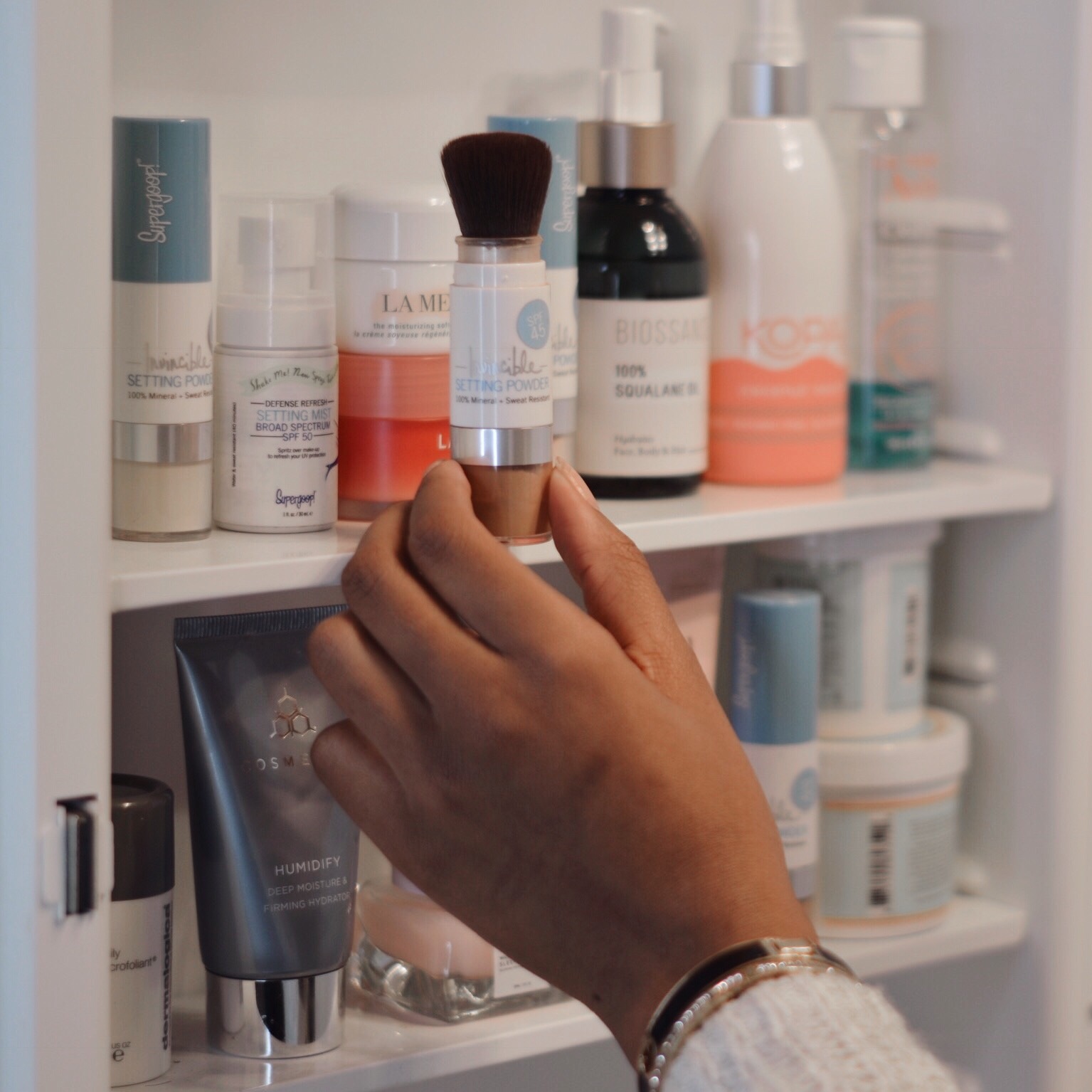 For the last two years I've been a huge advocate for wearing sunscreen daily. It is the last step in my morning skincare routine. On my makeup free days, it is so easy to wear sunscreen and reapply it throughout the day. However on the days I wore makeup , I found it was difficult  to reapply it without messing up my makeup.
Being the beauty product obsessed person that I am, I tried out a few different sunscreen products that can be worn without ruining your makeup! They also make reapplying throughout the day a breeze. Here are 3 of my favorite makeup- friendly sun protection products:
3 Ways to Wear Sunscreen without Ruining your Makeup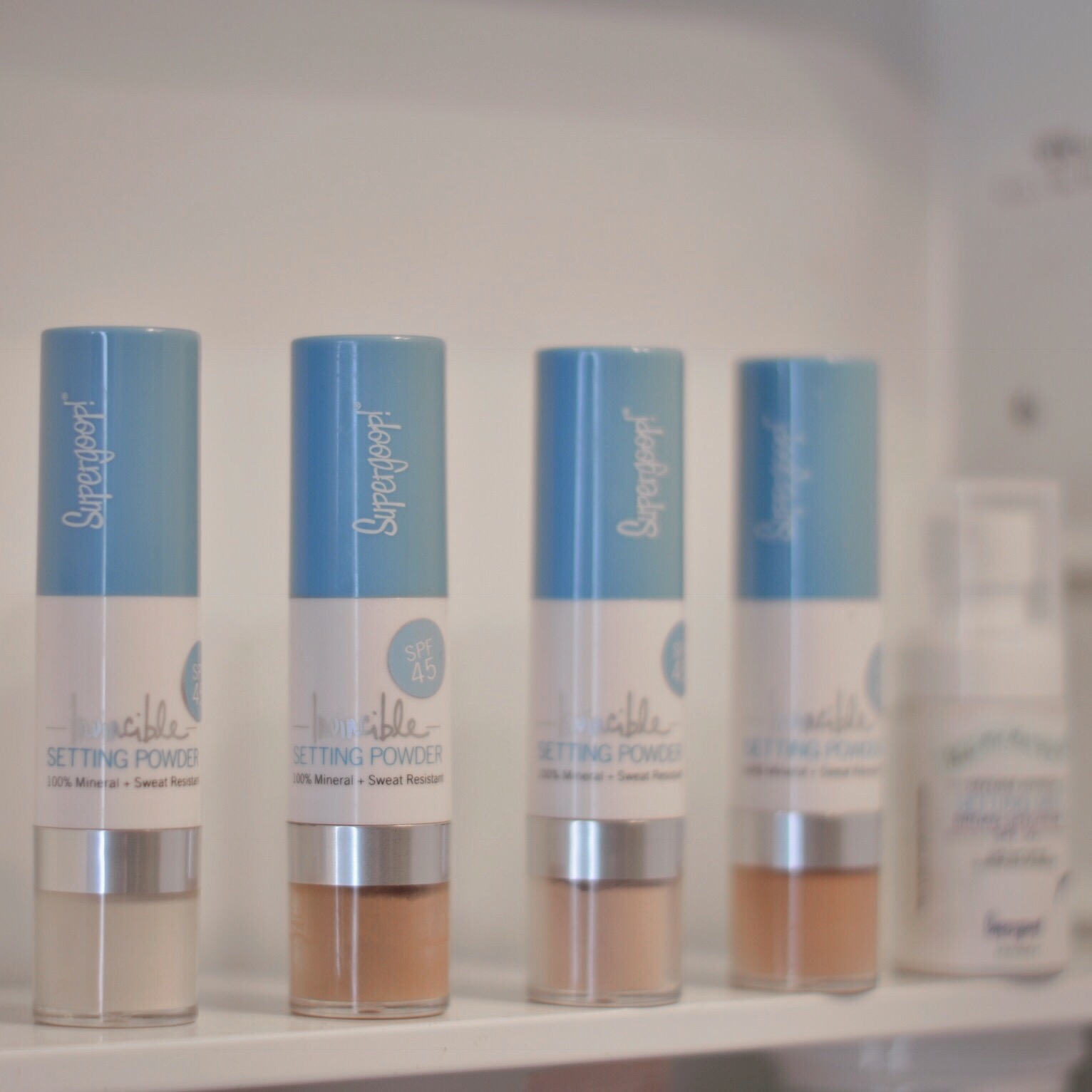 Sunscreen Primer

Primer gives you a smooth canvas to apply your foundation on. This is the perfect time to prep your skin with sun protection. A clear gel primer like Unseen Sunscreen by Supergoop will help your makeup last longer and provide SPF 40 protection. It even helps to protect your skin against harmful blue light that comes from phone and computer screens!
Sunscreen Setting Spray

I discovered Supergoop's Defense Setting Mist last year when I was shopping for sun protection for a cruise. It's become my favorite sun protection product! I always have the travel size  in my bag so I can easily reapply sunscreen throughout the day. The 3-in-1 product provides SPF 50, controls shine and sets your makeup. If I'm out in direct sunlight, I reapply this every 2 hours. It's so refreshing too! *TIP* Put it in the fridge before a day in the sun for a cool, refreshing mist.
Sunscreen Powder

I'm a huge fan of Supergoop so when they sent me their newest product to try I was so excited!  Supergoop's Invincible Setting Powder comes in 4 shades and provides SPF 45 protection. It is a very convenient way to wear SPF on the go. I love that you can easily apply if over your makeup and that it takes away any shine.
Supergoop is my go to brand for sun protection because of their unique products that are so easy to wear. They are also paraben free, cruelty free, and provide broad spectrum protection. You can read more about Supergoop HERE and shop by clicking the images below.
Shop The Post:

How do you wear sunscreen everyday? Let's chat! Leave a comment below.  
P.S. Read other fab beauty posts HERE.