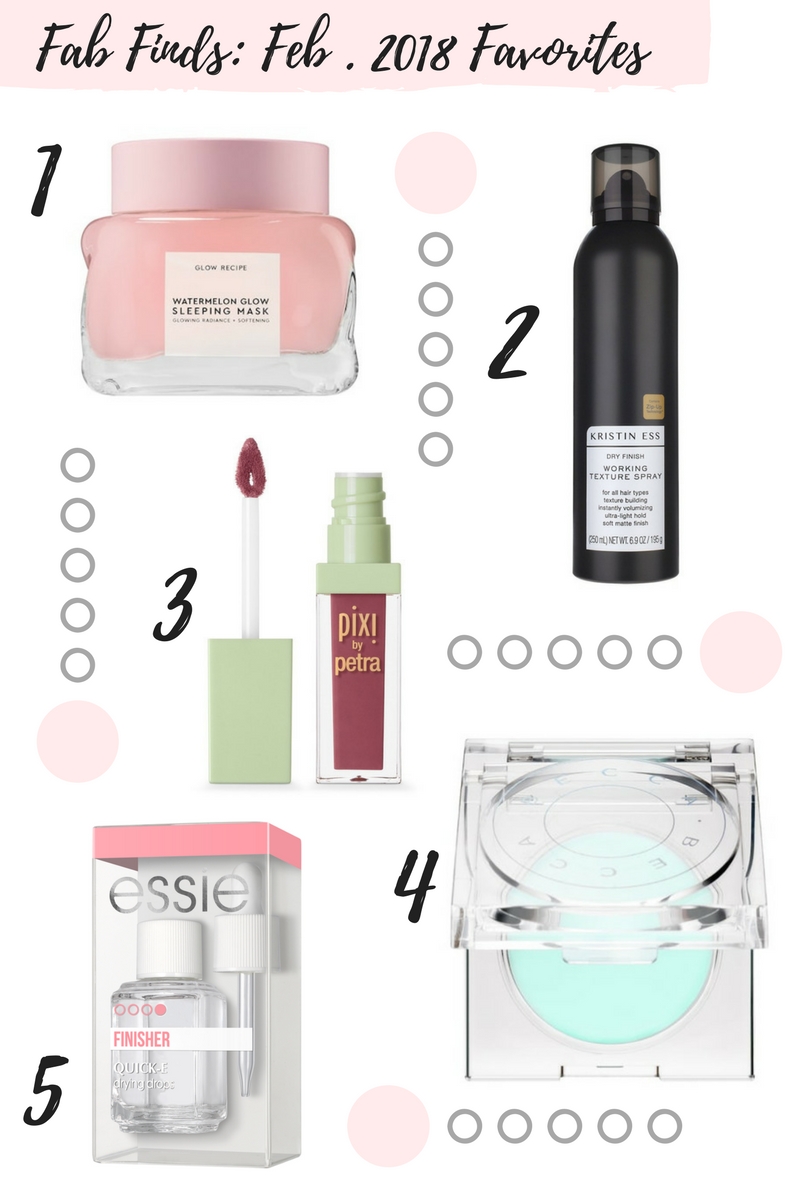 Wow I can't believe it's the last day of February already! I know it's the shortest month of the year but it really flew by. Since it has been such a quick and busy month, I didn't get to try a lot of new products.
As promised, I'm going to share a few of my favorite products that I discovered this month. You can see my Fab Finds for last month HERE. You can also see and shop some my favorite things in my amazon shop amazon.com/shop/LeFabChic. There is also a HUGE (like $700 huge) Nordstrom gift card giveaway at the end of this post.
Fab Finds February 2018

THIS sleeping mask is a cult beauty favorite! It's been sold out many times. It's great for every skin type to combat dryness and breakouts. It smells amazing too!

I've tried six products from the Kristin Ess line so far and they're all sooo good! THIS texturizing spray has been my favorite do far. Texturizing spray is kind of like a mixture of dry shampoo and hair spray. The Kristin Ess one has out ranked a $46 higher end texturizing spray in many beauty reviews. I will be doing a full review on the whole collection soon.

I'm not usually a fan of matte liquid lipsticks because I find them to be so drying. THIS one by Pixi however, isn't drying at all. I love Pixi because they're all about natural beauty products. The MatteLast Liquid Lip line give a natural color pay off.

Eye primer is a must for a long lasting eye shadow look. THIS under eye primer is the same concept but for your under eye concealer and powder. The Becca Anti-Fatigue Under Eye Primer has a cooling effect when applied, which helps to refresh and soothe tired eyes.

I recently started doing at home manicures again. For a while I've been going to the salon once a month to get a gel manicure. Lately I'm more into a minimal at home manicure. I was scared when I first started because I've never been great at doing my own nails. THESE drying drops from Essie have been a game changer though! They help your mani dry quickly without any smudges.
Shop The Post:

Have you tried any of these products? What are your Fab Finds? Let's chat! Leave a comment below.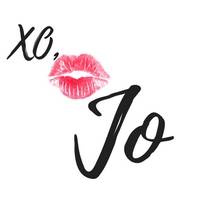 Money Can Buy Lipstick | Street Style Squad | Le Fab Chic | Polished Closets
Sunflowers & Stilettos | Pineapple and Prosecco | Tall Blonde Bell | So Heather
Blush & Blooms | The Middle Page | Brandi Soileau | Blondes & Bagels
Briana Anderson | Kathryn Hadel | In D-fens of Fashion | Lizzie in Lace
Britt + Whit | Effortlessly Sophisticated | Visions of Vogue | Living Life Pretty
Life Lutzurious | The Samantha Show | January Hart | Dress Me Blonde | Little Bit of Living
This week I decided to team up with my favorite bloggers and bring you a $700 Nordstrom gift card giveaway. Use the widget below to enter. The more tasks you complete in the widget below, the more entries you will receive! We will be verifying all entries.
The giveaway is open internationally. The winner will be announced (on the widget only) up to 2 weeks after the giveaway has ended. It can take time to select, verify, and get in contact with the winner, so please do not privately message any of the hosts. If you have any questions about the giveaway process, feel free to e-mail moneycanbuylipstick@gmail.com.