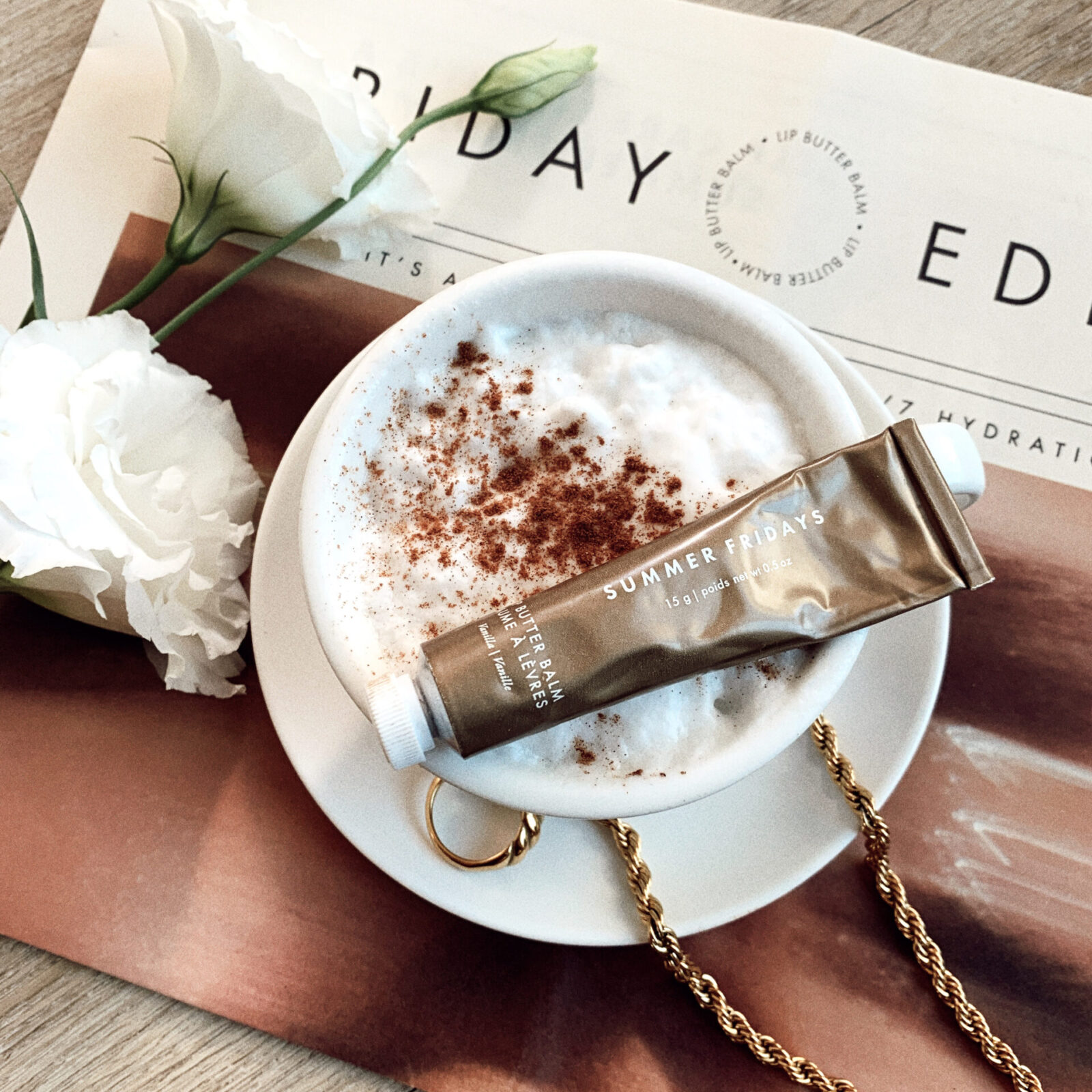 Lip products are some of my most purchased beauty products. So when one of my favorite skincare brands, Summer Fridays, came out with a Lip Butter, I definitely had to try it! Summer Fridays is a skincare line that was created by beauty bloggers Marianna Hewitt and Lauren Gores. Their first product, Jet Lag Mask, has been seen all over Instagram. It is one of my favorite skincare products and I've talked about it on this blog many times (read HERE). I also love their Vitamin C serum (read HERE). Below is my full review of Summer Fridays Lip Butter Balm after trying it for a few months.
Summer Fridays Lip Butter Review

What Summer Fridays Lip Butter Balm?
Lip Butter Balm is a silky vegan lip mask that hydrates and soothes parched lips while sealing in moisture for ultra-hydrated lips at any time of day. It is certified as a clean beauty product by Sephora. The balm is also vegan, paraben-free, and gluten-free.
How much is Summer Fridays Lip Butter Balm?
$22 gets you 0.5 ounce of Summer Fridays Lip Butter Balm. It comes in recyclable packaging, that can be recycled via the Summer Fridays Recycling Program.
What are the key ingredients and their benefits?
Shea and Murumuru Seed Butters: Natural moisturizers soothe, heal, and condition parched lips.
Vegan Waxes: Soften and boost shine all day with a smooth, never-greasy texture.
Natural Vanilla Flavor: A sweet-yet-subtle hint of vanilla.
What are the product claims?
Summer Fridays says "Like a blanket of comforting moisture, this mask wraps and seals hydration into the lips for hours on end. Get ready for your lips to be the softest and smoothest they've ever been."
My Summer Fridays Lip Butter Review:
I can honestly say that this is one of the most unique lip products I have ever tried. It's very hydrating but not sticky or feels thick on the lips. Summer Fridays Lip Butter Balm is very lightweight and comfortable. I love that it is versatile because you can wear it as an overnight lip mask and also wear it over your favorite lip color product to add a subtle gloss.
This product is definitely one of my favorite lip products for when my lips need hydration and moisture. The price is comparable to other similar type of tube lip balms. The clean ingredients in this formulation are definitely worth the price. I've been using it regularly for a few months and there is still so much left! I can tell it will last for a long time.
Shop The Post:

Have you tried Summer Fridays Lip Butter Balm?
Did you love it? Let's chat! Leave a comment below.