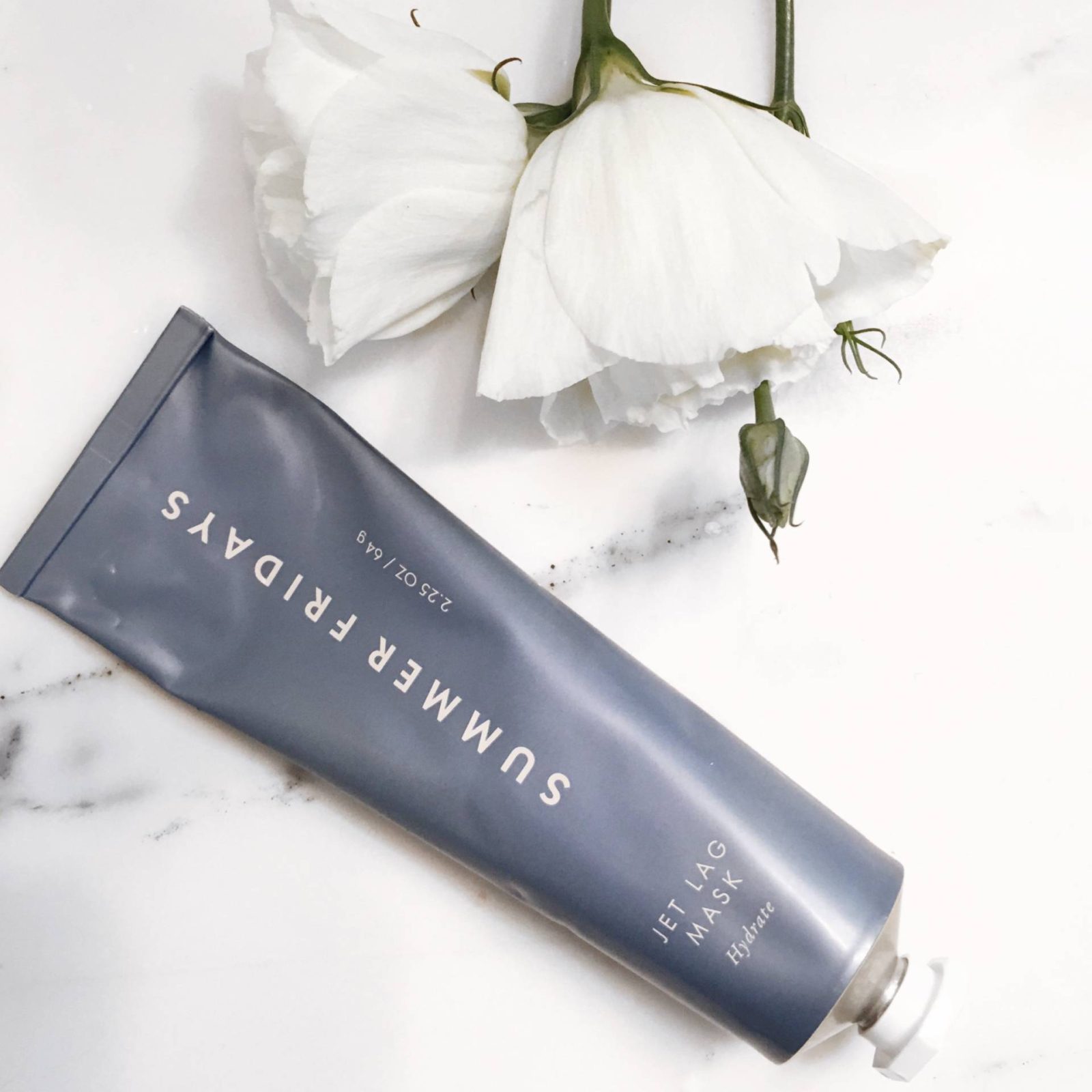 Unless you've been on a social media detox, there's no way you haven't seen the new Summer Fridays Jet Lag Mask. The chic little blue tube filled with a miracle cream has taken over our feeds and our beauty cabinets. The brand was started by one of my favorite beauty bloggers Marianna Hewitt and her co-founder Lauren Gores. They wanted to focus on creating one amazing product first before expanding the collection. They've done an amazing job with the Jet Lag Mask, which has sold out numerous times.
If you're not familiar, the Jet Lag Mask is a cream face mask that was made to revive tired "jet-lagged" skin. It is formulated with clean ingredients and is cruelty-free. According to the brand, "Summer Friday's Jet Lag Mask is a rich combination of ceramides, vitamins, antioxidants, and anti-inflammatory ingredients that help to combat puffy, inflamed, over-worked skin. This ultra-hydrating facial mask immediately helps to calm, cool, and soothe your complexion."
I have dry, sensitive skin that is often inflamed due to eczema and allergies. This mask has been a godsend for me! I love that the mask also lightly exfoliates your skin because that really helps me combat dry flaky patches. The light minty scent is so refreshing without being irritating.
How to Use Summer Fridays Jet Lag Mask

1.As an Overnight Mask
This is the way I most often use the mask. After doing my night time cleansing routine, I apply a generous layer of the Jet Lag Mask. Talk about literal beauty sleep. When I use this as an overnight mask I wake up with glowing, hydrated, plump skin. This is the perfect way to use it after a long night out or for when you have important plans in the morning.
2.As an Under Eye Mask
There are so many masks on the market but most of them cannot be used on the delicate eye area. Not Summer Fridays! One of the founders says using it as an eye mask is one of her favorite ways to use it. When I'm dealing with dryness or tired looking eyes, I apply a thick layer of the Jet Lag Mask under my eyes. I let it sit for 5-10 mins and then remove it with a soft cotton pad. Hello, bright eyes!
3.As a Face Cream
Somedays my skin is just really dry. There's a number of reasons this happens to me. When it does, I use a thin layer of Summer Fridays Jet Lag Mask instead of my moisturizer. Bonus point because using it this way also doubles as a makeup primer!
Shop The Mask:
(click the photo below to shop)

Have you tried Summer Fridays Jet Lag Mask yet? How do you use it? Let's chat! Leave a comment below.