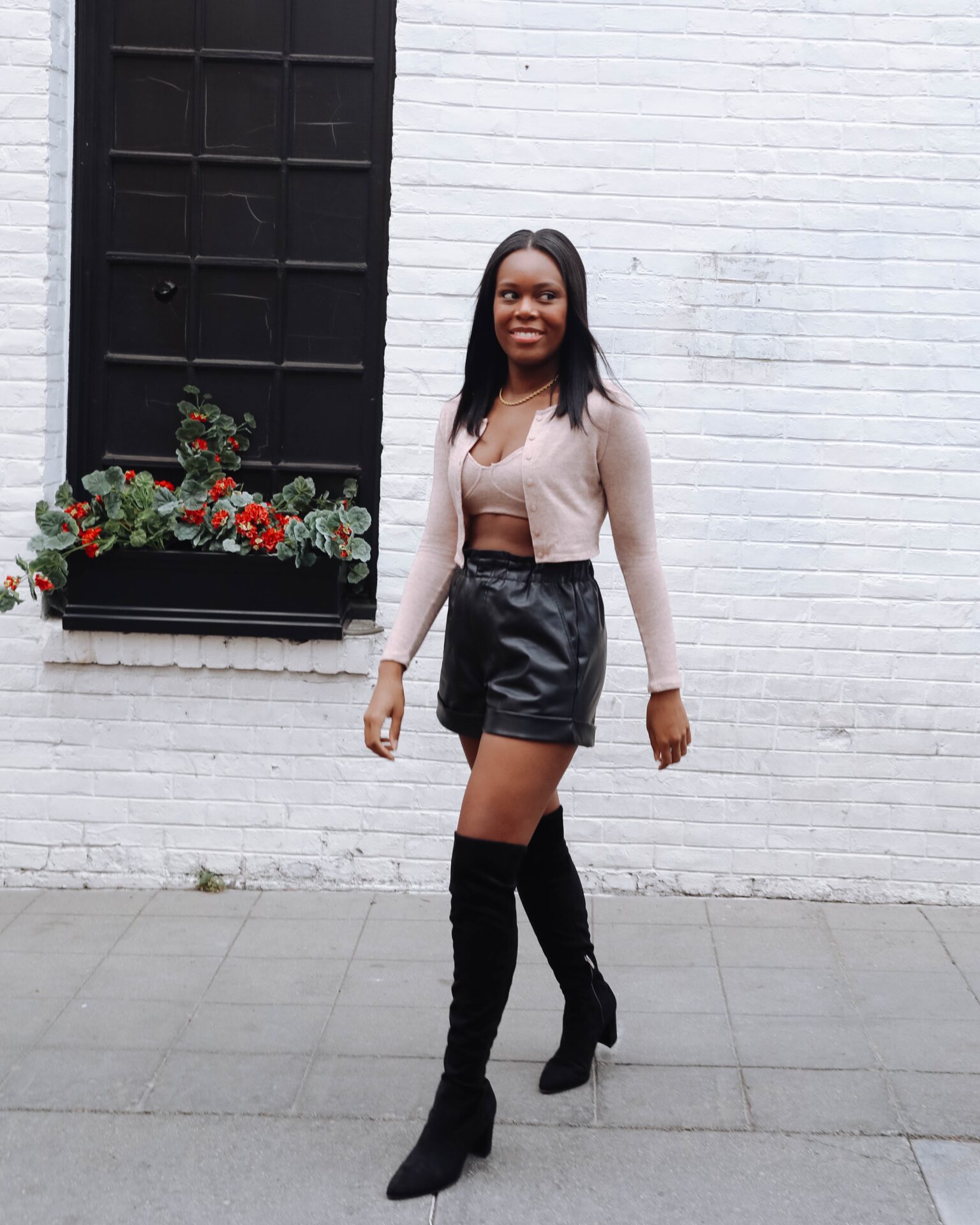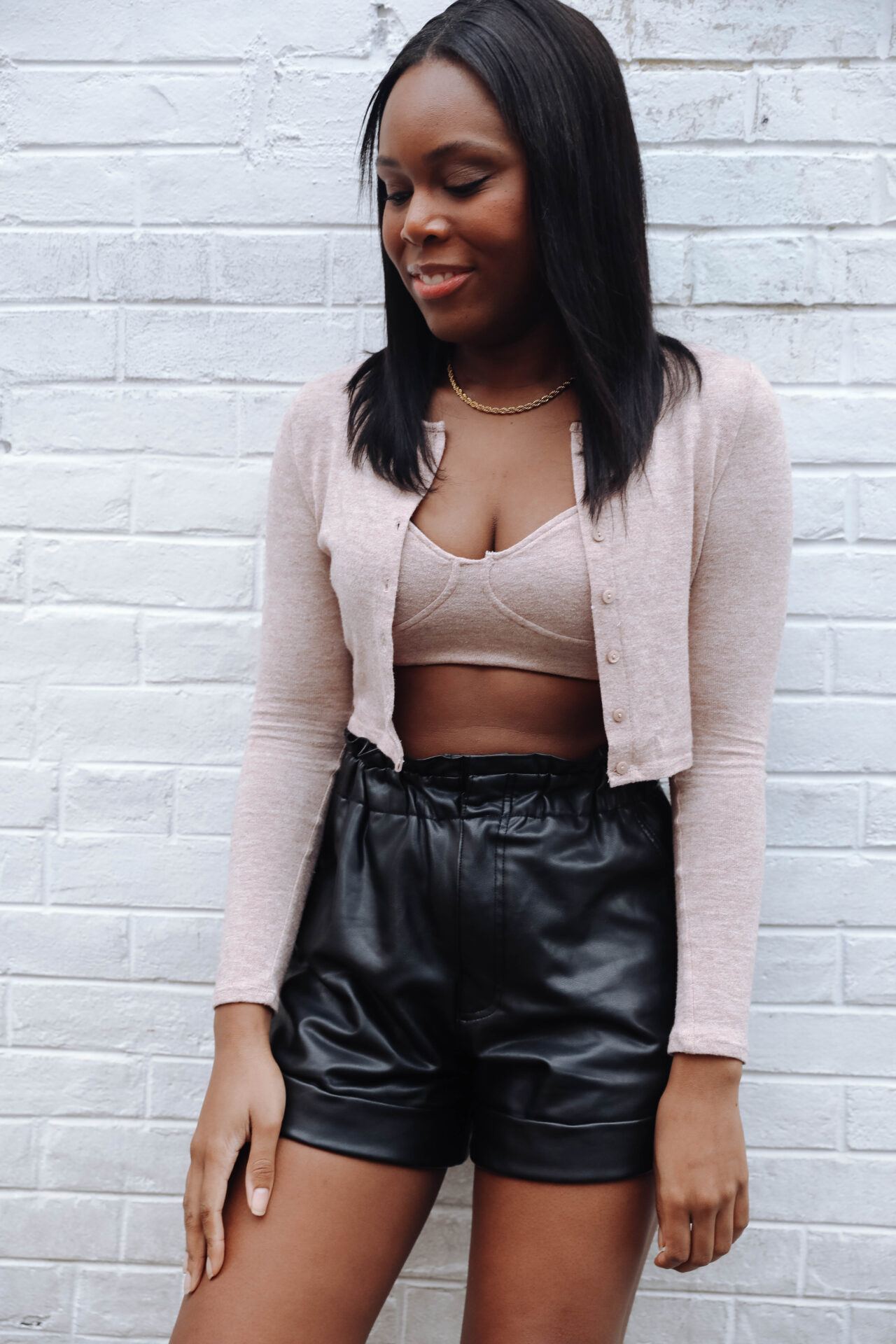 If there's a material that's perfect for cooler weather, it leather! A leather jacket is a closet staple, but there are so many other ways to wear this luxurious material too! Leather skirts add a touch of sexiness to even the simplest of outfits. With leather as one of 2020's biggest trends, there are so many styles to choose from.
I've been really loving leather shorts lately! The weather stays pretty warm here in L.A. so I can get away with wearing shorts for most months out of the year. Here are my top 3 tips on how to wear leather shorts in the fall:
3 Tips – How to Wear Leather Shorts in the Fall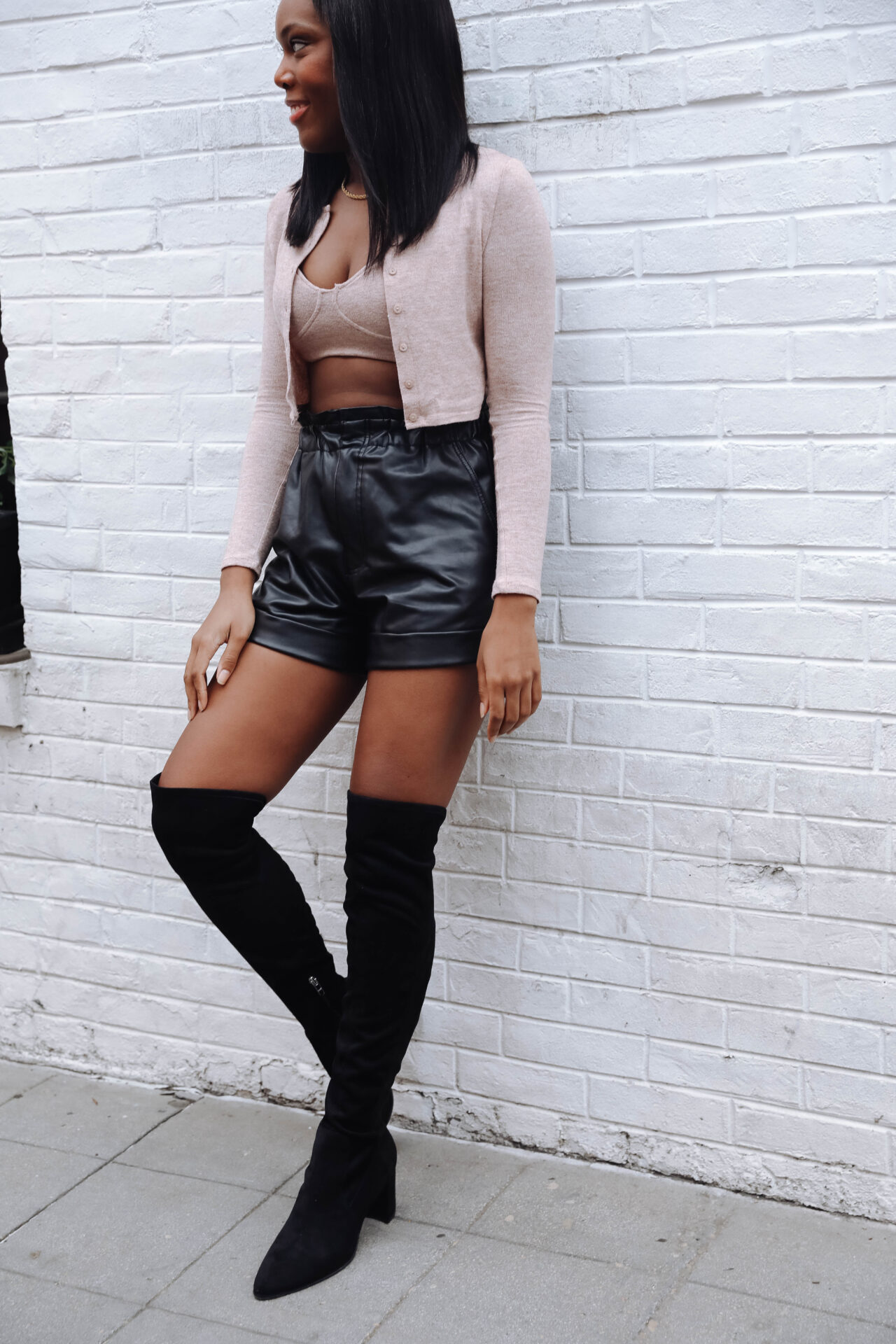 1. Choose a loose-fitting style
leather shorts with a more loose fit are perfect for cooler weather because they can be easily layered. You can add a pair of tights under for more warmth. There's also more room if you want to tuck in a chunky knit sweater. I love loose styles with pockets and a paper bag waist like THESE.
2. Pair with a sweater set
Sweater sets are perfect for styling with leather shorts for a chic dressed up look. Plus the matching set is versatile for layering! You can wear just the tank, or add the cardigan, or even throw a bigger knit item over.
3. Grab those boots
Boots are a must-have for fall weather! To add more coverage when wearing leather boots, try an over the knee pair. It looks so sleek and makes your legs look longer.
There are so many other ways you can wear leather shorts for the cold weather seasons! Try them with a turtle neck, a blazer, a long cardigan, with heels, with sneakers… the options are endless. That's what makes a pair of leather shorts a closet staple in my book.
For more ideas on how to wear leather shorts, follow my style board on Pinterest HERE. You can also shop a round-up of leather shorts, and my outfit featured above by clicking the images or links below. Happy shopping!
Shop The Post:
My Outfit:

Leather Shorts:

Cardigan Set:

How do you style leather shorts? Let's chat! Leave a comment below.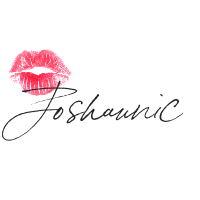 For more style tips, click HERE.