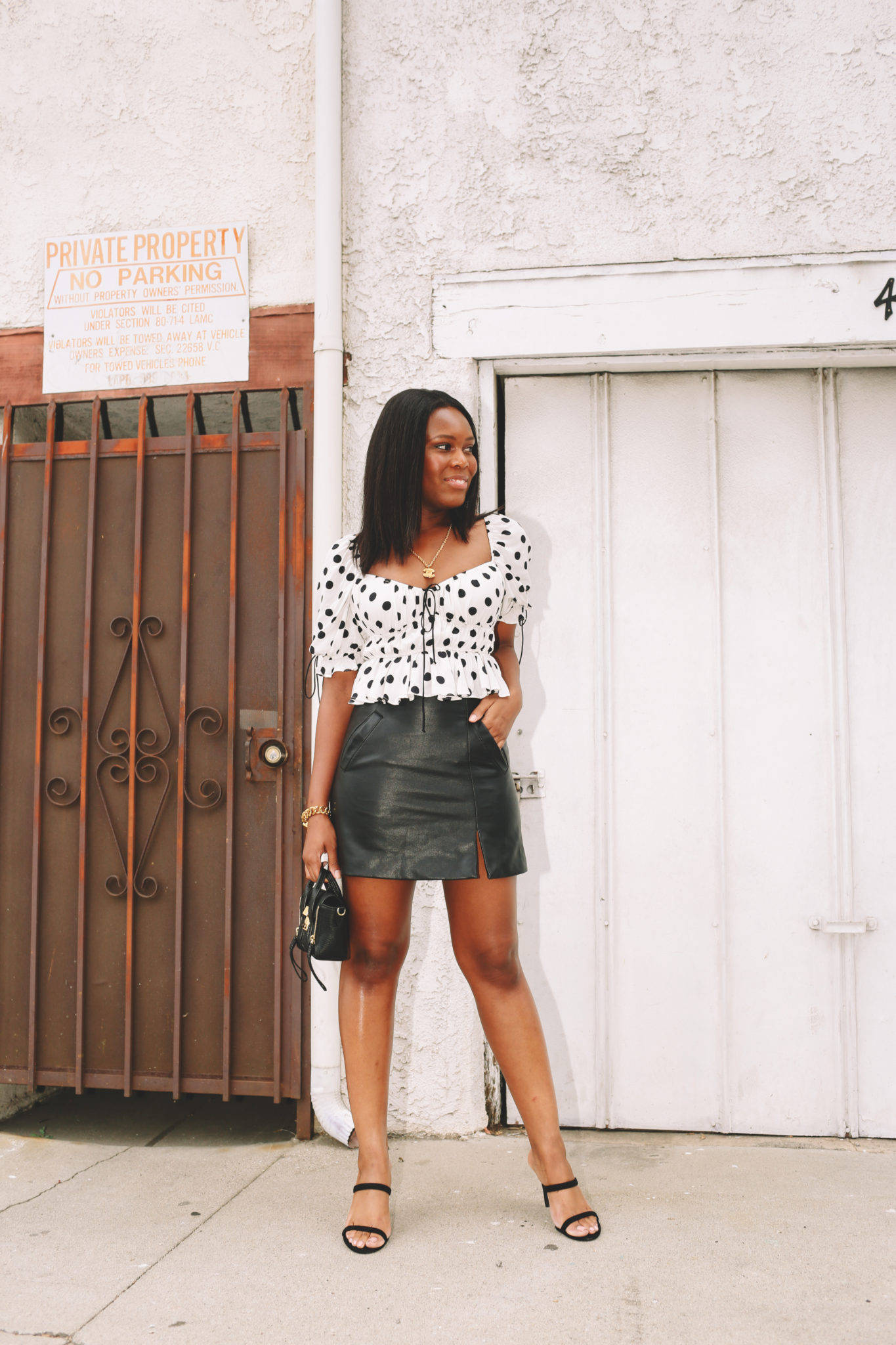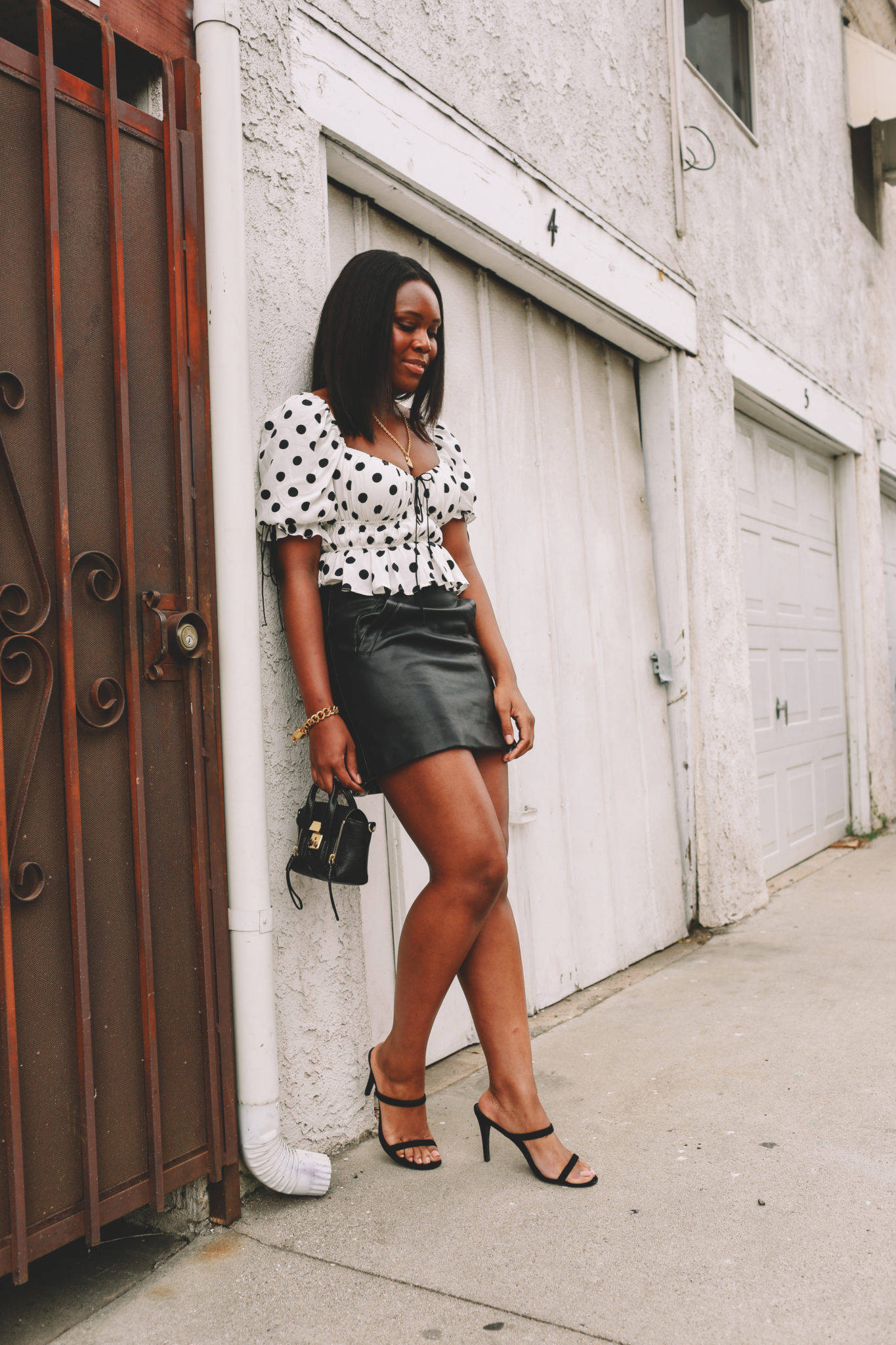 I've always been a designer fashion lover. I haven't always had the funds to be a designer fashion wearer. Over the years I've been able to afford a few luxury pieces here and there. I've mostly purchased classic style luxury items since they will never go out of style. However, the Veruca Salt in me still wanted more (don't care how I want it now). Unlike Veruca, I don't have a rich father and I don't believe in living above my means.
Working with a budget over the last few years has taught me many valuable lessons. A lot of the lessons have changed the way I shop and get dressed. I've also found ways to include luxury or high-end items in my wardrobe without breaking the bank. While my budget has changed as I've gotten older, I still use many of these lessons when it comes to designer fashion. Below I'm sharing 3 tips on how to wear designer clothes on a budget.
3 Tips for How to Wear Designer Clothes on a Budget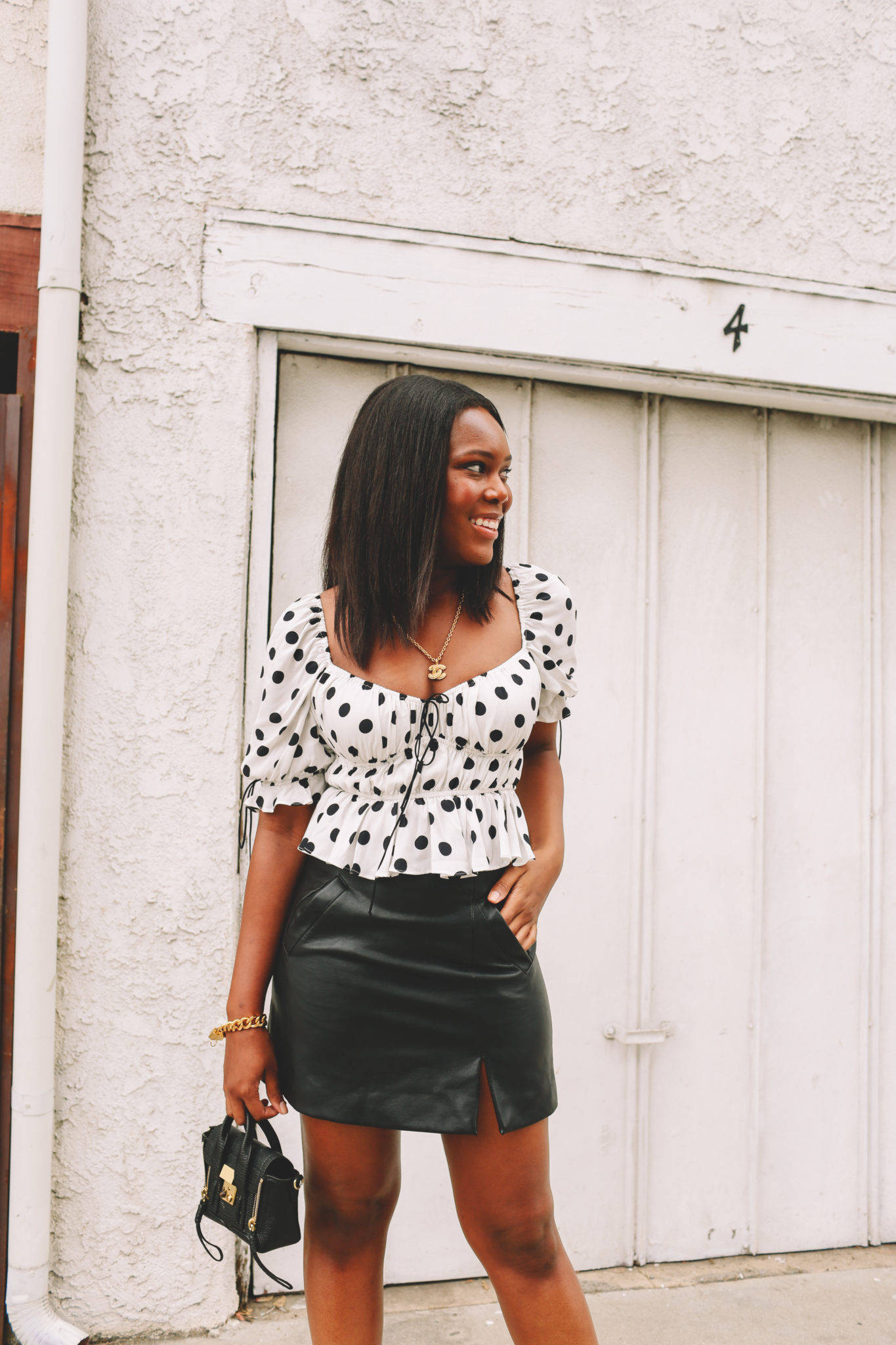 1. Renting fashion 
This is still one of the main ways I wear designer clothing and even accessories. There are so many services now that allow you to rent clothing from the comfort of your home. I've found this option to be very economical. Especially when it comes to special events or trendy items that I wouldn't wear more than once anyway.
Renting also cuts down on your dry cleaning bill since all of the services dry clean your rented items for you. Not to mention, it is more sustainable since it cuts down on textile waste which is one of the biggest causes of pollution.
My Favorite Places to rent from are:
Rent The Runway – From gowns to jeans, they have it all. I have an unlimited membership which you can check out HERE. Use Code JSCOTT50 for 50%off your first month of unlimited membership.
Fashion Pass – I use this for trendier brands like Show Me Your Mumu and For Love and Lemons. Use code JOSHAUNIC for $35 off.
Switch – Great for luxury jewelry. They have the best collection of vintage Chanel pieces. Use Code ScottJoshaunic22J for $25 of purchase credit. Read my full review of Switch HERE.
By Fashionholic – If you're dying to have a $10,000 Birkin moment on a Michael Kors budget, this is your place. They have all of the very high-end designer items available including clothing.
Bag Borrow or Steal – If you watched the Sex in the City movie you know about this. Bag Borrow or Steal is like Netflix for Purses. If you want to test drive a designer bag for a month, this is your place.
2. Buying Second hand
If you caught my tips for thrifting post HERE, you already know that I thrift a lot. It is one of my favorite ways to find luxury items for my wardrobe. I have two pair of Prada trousers in my closet that I found at my local goodwill. If you're not into really digging for the treasure, try higher end thrift shops like Jet Rag or What Goes Around Comes Around. These have higher price points than your average thrift shop but always have great deals on luxury brands.
You can also buy second hand online. I've scored two Theory blazers and a pair of Stuart Weitzman heels on Poshmark (use code JOSHAUNIC for off $10 credit). You can also shop luxury brands on sites like ThredUp, Tradsey, and eBay. A lot of the rental sites I mentioned above allow you to purchase items too! Most online second-hand companies will authenticate the items you purchase over a certain dollar amount. The great part is you can sell your unwanted items and use that as store credit to purchase an item you'll love!
3. Invest in classics using "Cost-Per-Wear"
If you don't know much about cost-per-wear, you can read about it here. Basically, it's saying that a $20 pair of jeans that you wear twice and have to replace is actually more expensive over time than a $200 pair you wear 50 times a year. This all comes down to quality.
Higher quality things last longer and therefore are actually more budget-friendly in the long run. If you're going to invest in an item while on a budget, make sure it is a classic piece that won't go out of style soon. You can save your money on trends that will only last a season or two.
I will go more in-depth in a future post about wardrobe staples but here is a small list of items you should invest in:
Good quality denim in a classic cut
an everyday bag
A great jacket that will last for years
anything you wear frequently that you want to last for a while.
I hope these tips on how to wear designer clothes on a budget were helpful to you! You can sign up for any of my recommendations by clicking the pink links above. Shop my looks by clicking the images below.
Shop My Look: 

Top: For Love & Lemons (Rent it HERE) // Skirt: BlancNYC (Rent it HERE)
Shoes: Steve Madden // Bag: Phillip Lim (Rent it HERE) // Necklace: Vintage Chanel (Rent it HERE)
Which tip did you find most helpful? Have a tip to add? Let's chat! Leave a comment below.