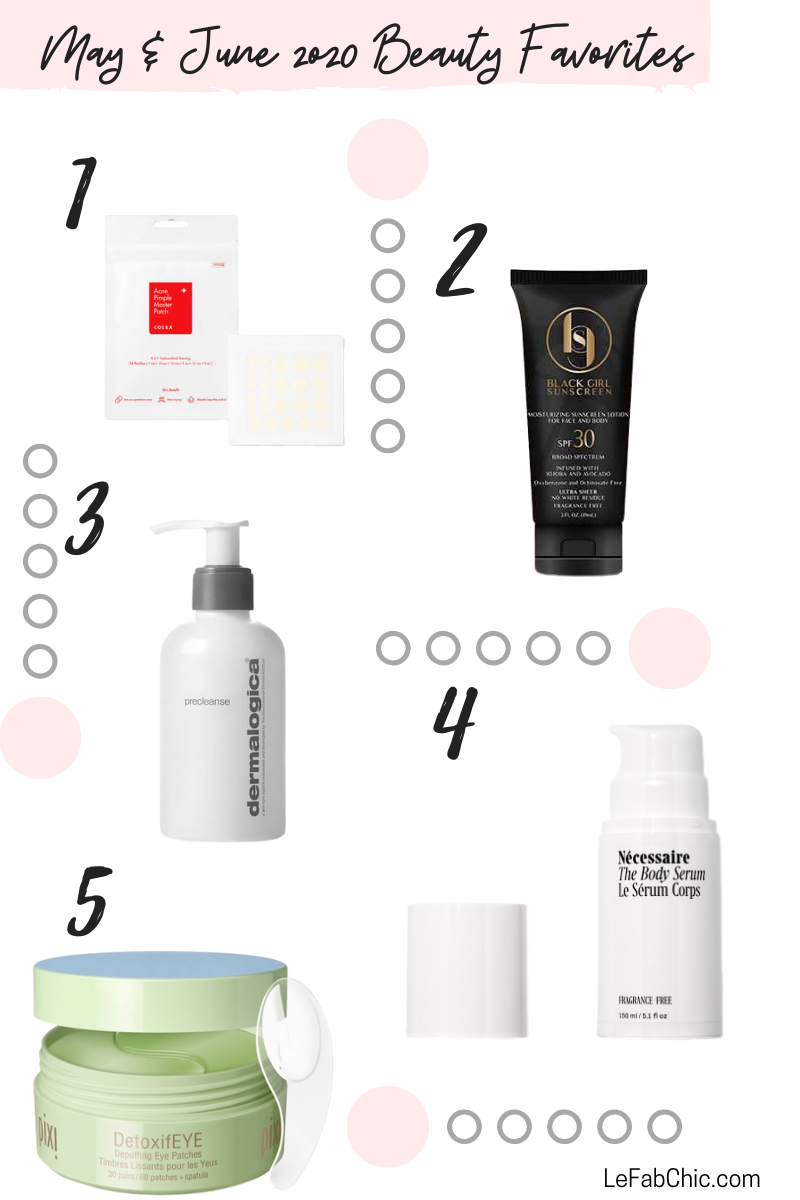 It's officially summer! I am still staying home to help slow the spread of the current pandemic. Since I haven't been going out much, my beauty product focus has been mainly skincare or products I can use for at-home beauty treatments. I started staying home in March, so I've been combining two months in each of these posts while I'm trying less new beauty products.
My skin has started to show some symptoms of the current stresses we all are dealing with. That along with not being able to see my esthetician made me dig into my beauty cabinet to find some solutions. Here are 5 of my May & June 2020 Beauty Favorites.
May & June 2020 Beauty Favorites
1. CosRX Pimple Patches 

Quarantine skin is a whole different ball game. Stress and changes in habits can cause acne and other skin issues. I break out in small pimples that sometimes stay under the skin. When I do get one or two of those, I sleep with these COsRX Pimple Patches over them. They help draw out the oil and also prevent it from spreading. If you're working from home too they're great to wear all day! 
2. Black Girl Sunscreen

Thanks to the social movement and rise of Black Lives Matter, I've become more aware of black-owned businesses in the beauty industry. As a black woman, it has been difficult to find a sunscreen that doesn't leave a white cast on my skin. I added Black Girl Sunscreen to my beauty cabinet and I love it! Not only is it completely clear on the skin, but it's also very hydrating too! P.S. It's important to wear sunscreen when working by a window too.
3. Dermalogica Precleanse

If you wear sunscreen or makeup, it is so important to double cleanse! The first cleanse removes your makeup or sunscreen, and the second one cleanses your skin. Precleanse by Dermalogica is amazing for easily removing all makeup and sunscreen. It's the perfect first step for double cleansing.
4. Necessaire Body Serum 

I know you've heard of serum for the face. This is the first serum for the body I've ever seen. I love it right after the shower before lotion to help my skin maintain moisture. If you don't have dry skin, this might be hydrating enough on its own. I definitely notice a difference in the appearance of my skin when using this!
5. Pixi DetoxifEYE Patches

When my sleep schedule is off, the first place it shows is under my eyes. However, like many of you, I've had a lot of zoom calls to show up on lately. The DetoxifEYE Patches from Pixi really fix tired looking under eyes. They depuff and brighten the area really well! I wore these while running my curbside pickup errands the other day and when I came home it looked like I had the best sleep ever.
Shop The Post: 

What products have been your favorites during this time? Did you try anything new and love it? Let's chat! Leave a comment below.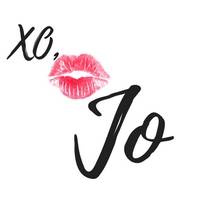 For previous Beauty Favorites posts, click HERE.