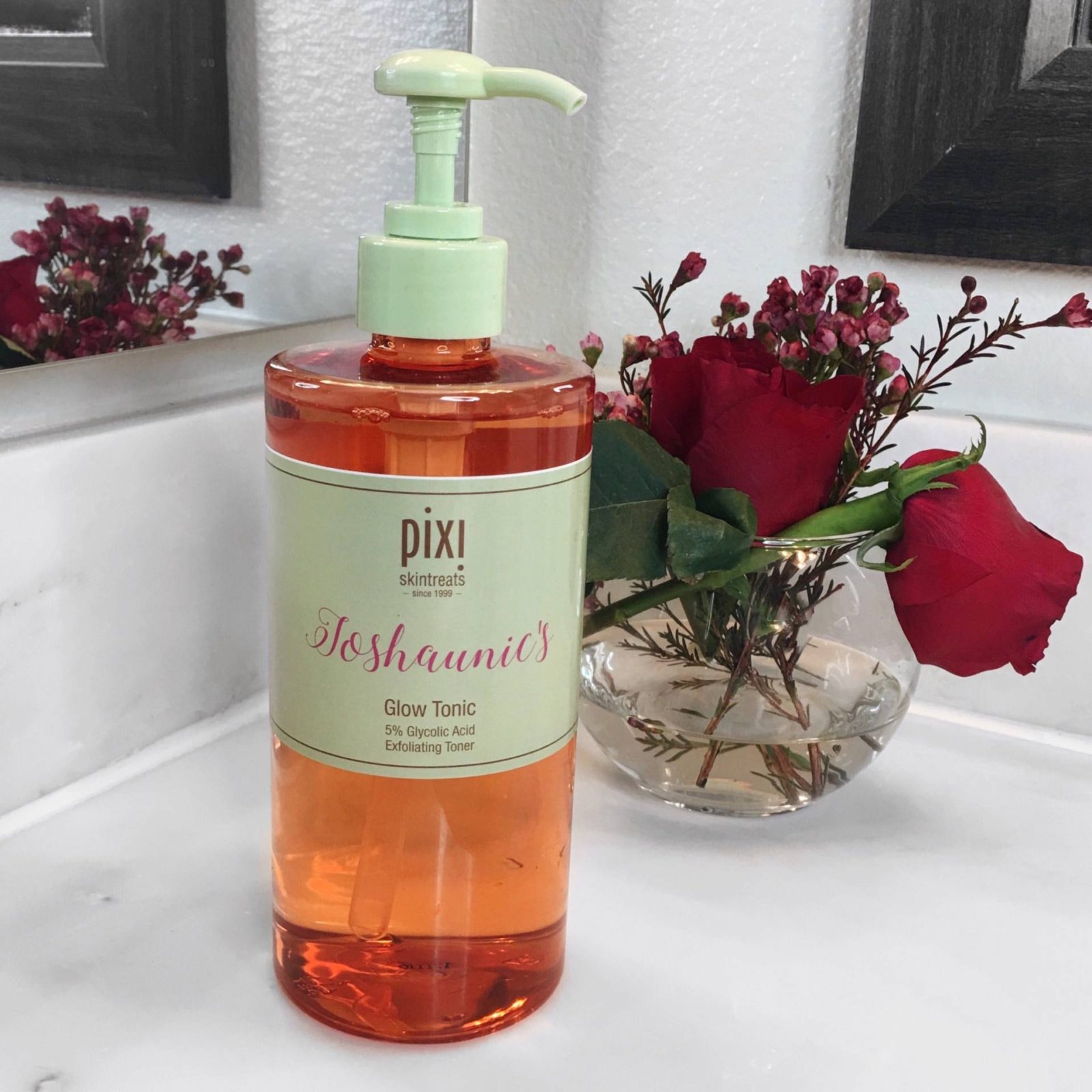 I love trying out new beauty products. For something to become a holy grail staple in my beauty cabinet it has to be amazing because I'm constantly trying new products. Pixi glow tonic is one of those amazing products.
I'm sure you've seen this cult favorite beauty product before. So many beauty and skincare gurus swear by it. Many people are skeptical of it because it's so affordable, so it can't be that good right? WRONG. It is sooo good and the price makes it that much better. Below I'm sharing what makes it so fab!
Pixi glow tonic review

What is it?
According to pixi: Pixi Glow Tonic is highly concentrated, invigorating facial toner that deeply cleans pores by sweeping away excess oil and impurities.
refines the appearance of pores
gently accelerates cell renewal to reveal a brighter, glowing complexion.
Balances, heals and soothes for radiant, healthier looking skin
Suitable for all skin types
Featured Ingredients
•Glycolic Acid – exfoliates and purifies the skin
• Ginseng – improves circulation and energizes
• Aloe vera – soothes and hydrates
How to use:
Use it either morning or night time as a toner after you've cleansed your face. Apply to face and neck with a cotton pad. Avoid the eye area. Follow up with a serum or moisturizer.
My review
I can say pixi glow tonic has changed my skin for the better. I've been using it for over a year.  It has helped reduce bumpy texture, clogged pores and dark spots. It really does give you a glow! I have dry sensitive skin and this does not irritate it. It is gentle yet powerful. The glow tonic also helps my other products fully soak in to my skin. It's definitely a holy grail product for me.
Shop the post:

Have you tried pixi glow tonic? What is your holy grail toner? Let's chat! Leave a comment below.