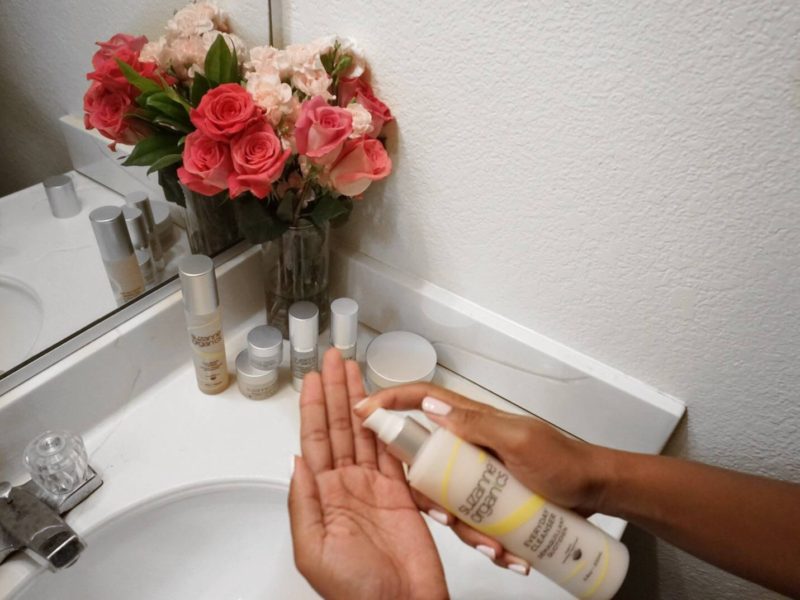 * This post is in partnership with PRIMP Network. Products have been provided by Suzanne Somers. All opinions are my own.*
I'm like any other girl with a cabinet full of beauty products. Cleansers, scrubs, creams… you name it, I have 5 different products for it. However, lately I've been cleaning out my product cabinet for a good reason.
Did you know that by the time you're done with your morning beauty routine you've potentially exposed yourself to over 200 toxic chemicals? I started researching the types of chemicals our beauty products and let me tell you, there's nothing pretty about it. Who wants their facial cleanser to possibly cause a health problem? Not me!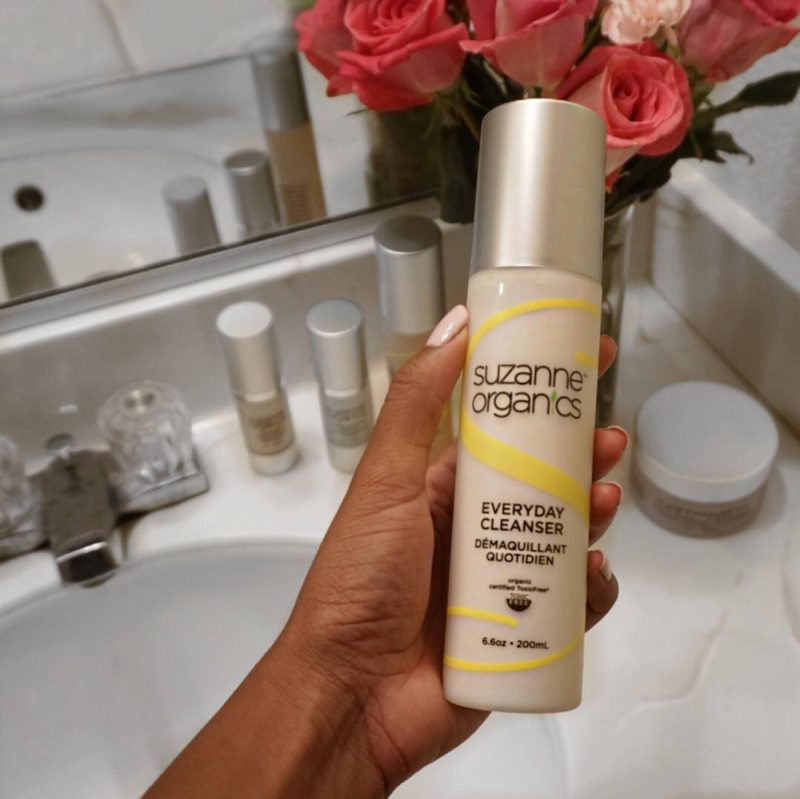 Our skin is our largest organ and what we put on it absorbs into our bodies. Luckily I've found a collection of organic, toxin free beauty products to use. Switching to a toxin free skincare routine has really reduced the amount of toxins I'm slathering on my skin and absorbing.
I'm sharing my toxin free skin care routine with you! Scroll below for an exclusive 20% off promo code to start your toxin free beauty routine too.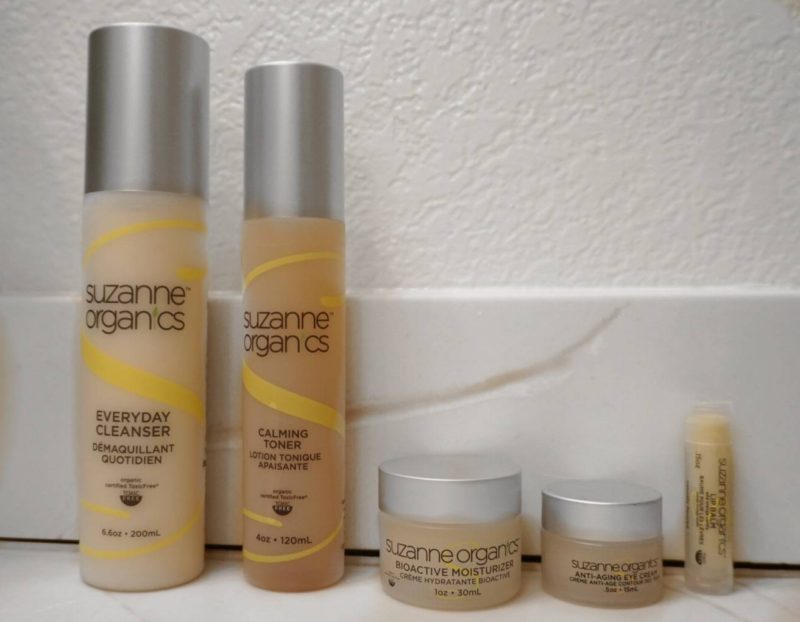 Morning Skincare Routine
Step 1: Cleanse with the Everyday Cleanser– I use warm water and a soft wash cloth. This cleanser gives you a thorough cleansing without striping my skin of moisture.
Step 2: Mist with Calming Toner– I love that this toner comes in mist form instead of having to use cotton pads. It refreshes your face, balances skin and minimizes pores. Put it in the fridge for a refreshing must during summer time.
Step 3: Apply Bioactive Moisturizer– I have very dry skin so moisturizing is a must! I love that this one has argan oil in it.
Step 4: Gently apply Anti-Aging Eye Cream– I use my ring finger to apply eye cream because it has the gentlest touch. This nutrient dense formula decreases fine lined and appearance of under eye circles.
Step 5: Apply Lip Balm– I like to use a lip balm before applying my other lip products for a dose of lasting hydration. It also helps your lipstick stay better when your lips are hydrated.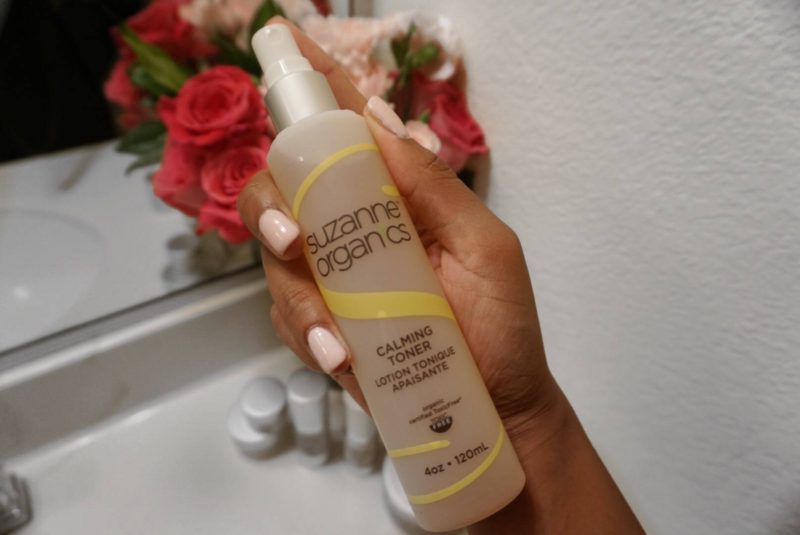 Evening Skincare Routine
Step 1: Cleanse with the Everyday Cleanser– This cleanser can be used both morning and night. It is gentle enough to remove eye makeup too.
Step 2: Apply Liquid Oxygen Therapy– Your skin regenerates at night. This gives much needed oxygen and is anti aging as well! You can never start too soon.
Step 3: Apply Targeted Night Cream– It's important to use a specific moisturizer for night. This one helps boost my beauty sleep by targeting fine lines, wrinkles and rejuvenating your skin.
Step 4: Apply Lip Balm- I have very dry lips so I use lip balm both in the morning and at night.

Suzanne is my kinda lady! She's into finding healthier ways to beautify yourself. She's the masterminds behind Suzannesomers.com which carries her toxin free beauty collection, Suzanne Organics. You can find her amazing products HERE. Use code PRIMP20 for 20% off your purchase. 
Suzanne Organics also has a makeup collection! Check out makeup tutorials HERE and HERE!
How are you reducing toxins in your beauty routine? Let's chat! Leave a comment below.