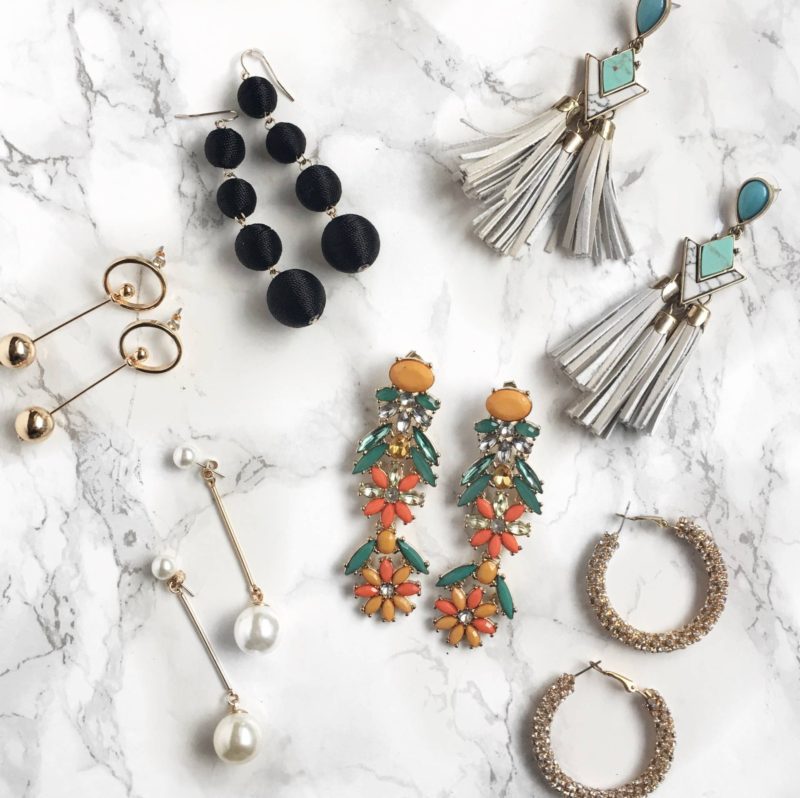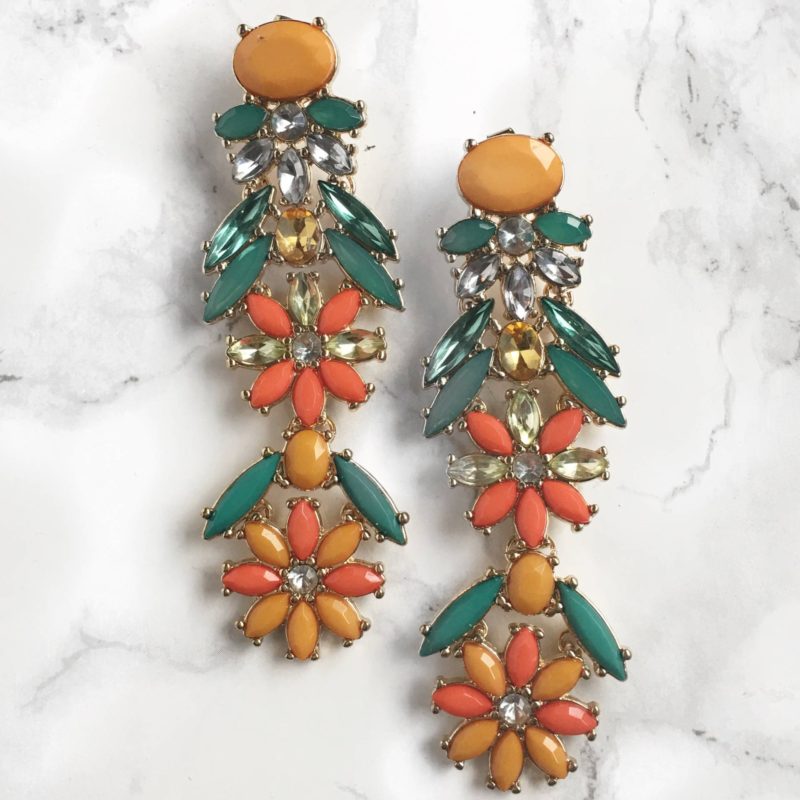 A great pair of statement earrings is always my go to jewelry piece. They add instant glam to any outfit and also compliment so many hairstyles! Statement earrings were named the top jewelry trend of 2017. Over the years I've grown quite the collection of fab earrings.
From hoops to pearls there are so many chic earring styles to add to your wardrobe this year. There six major must have earring styles for 2017. I've listed them all below and curated a shoppable collection of each style under $50.
6 Must Have Earring Trends for 2017
1. Tassel Earrings
Tassels are the biggest embellishment in fashion right now. Of course they are on Earrings! From beaded to suede, there are so many ways to tassel.

2. Pearl Earrings
Pearls are such a classic! The way to wear pearls this year is classic with a twist. These aren't your grandmother's pearl earrings.

3. Hoop Earrings
A great pair of sleek hoops are a wardrobe staple according to many fashion experts. From jeweled to simple, this earring style is a must have.

4. Drop Ball Earrings
Drop ball or "bon bon" earrings have taken the statement earring trend by storm. They can be styled casually or dressy and come in so many colors!

5. Gold Tone Earrings
Gold jewelry is perfect for summer. It warms up your skin tone and compliments that vacation tan. Chic gold styles with unique details make any look fabulously on trend.

6. Jeweled Earrings
Nothing makes a statement quite like a beautiful cluster of jewels. This style can be found in stud earrings, ornate dangle earrings and even sleek simple strands. They also add a touch a glam to casual outfits.

I find always find great earrings at Forever 21 and BaubleBar!
Which must have earring trend is your favorite? Let's chat! Leave a comment below.
P.S. I've been earring obsessed forever! Check out my earring post from last year HERE.