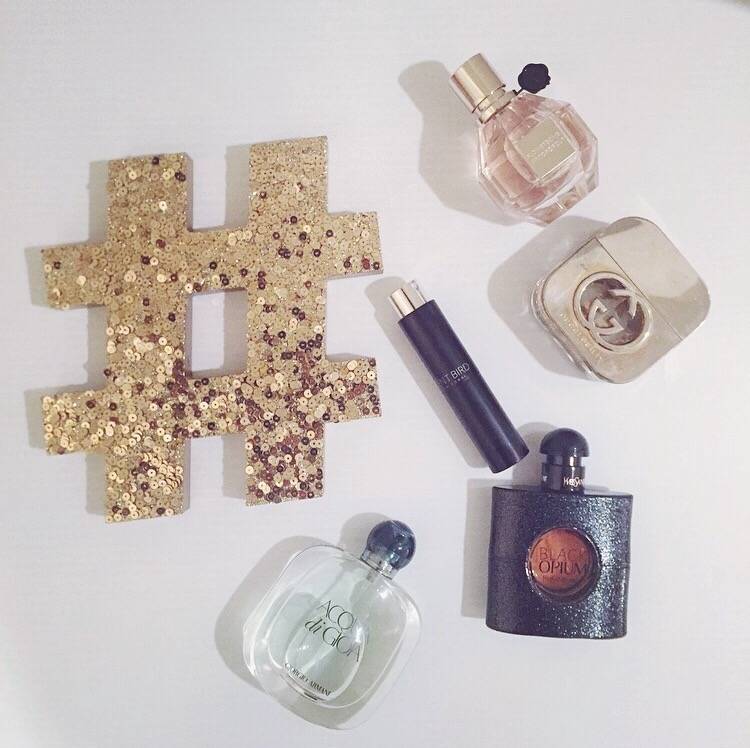 "A woman who doesn't wear perfume has no future." ~ Coco Chanel
Fragrance has such a powerful effect on us. However, perfume is the most often overlooked part of many people's beauty routines. With so many options, it can be hard to find the right perfume for you. Once you've narrowed down your options, the price of one bottle alone can make it difficult to start your own fragrance collection. The quest to finding your signature scent should be easy and affordable.
Scentbird is the answer! This monthly perfume subscription allows you to "date" perfumes before "marrying" them. Some beauty subscriptions can feel like a waste of money because you end up with a bunch of products you'll never use. With Scentbird, you will never get a perfume that you didn't select. With samples, you don't get enough of the product to decide if you really like it.  The best part about Scentbird is you get a generous sized, full month's supply (4 sprays a day) of the fragrance you choose! Many subscription services only include low end or off brand products. Scentbird has a selection of over 350 authentic designer and niche fragrances for you to choose from.
The process to find the perfume of your dreams is very easy. If you have a list of perfumes you'd like to try in mind already, simply begin adding them to your queue of fragrances. If you're not sure what like, just take a short quiz and Scentbird will make some amazing suggestions for you to try. You can search perfumes by mood, style, occasion and scent type. Your perfect fit is just a click away!
Scentbird sends your perfume in a chic, reusable metal case that is travel friendly. Every month they send you a new vial with a fragrance of your choice. Just pop the new vial into the reusable case and you're ready to go! The vials hold 0.27 OZ of perfume, which is more than a roller ball. The metal carrying case makes it easier to travel with. They also have carrying cases available in a beautiful array of colors to choose from.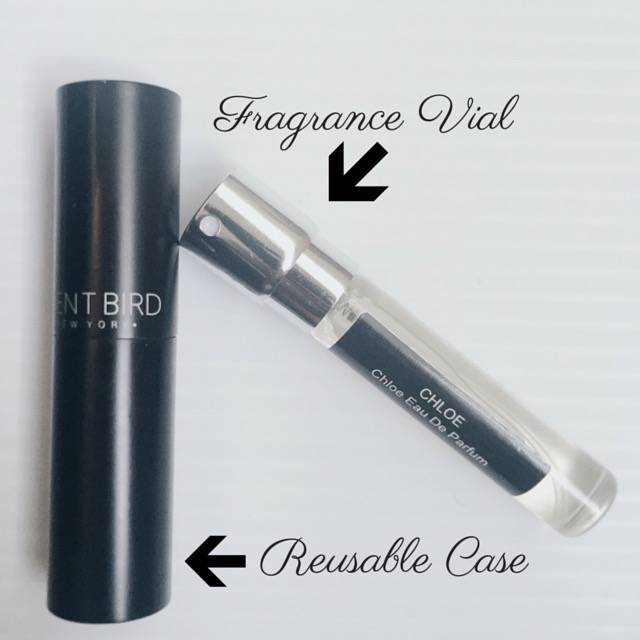 For my first month of Scentbird, I chose Chloè Eau De Parfum by Chloè. It's a fragrance I've always wanted to try but wasn't sure if I liked it enough to pay the price for the full bottle. After being able to really try it out thanks to Scentbird, I am totally obsessed with it and can't wait to purchase the full size bottle. Scentbird is the perfect way to never get stuck with a full sized fragrance you don't love. The quiz was quick and offered some amazing choice that I can't wait to try.
Try Scentbird here and use code LFC25 for 25% off your first month! What fragrance have you been dying to try?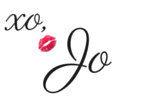 * I received my first month free in exchange for my honest opinion. Some links in this post are affiliate links *