Spring is here! There were so many amazing trends seen on the spring 2016 runways that I was so excited to try. Last week I participated in the spring style challenge hosted by style collective. This was a fun way to get a chance to style some awesome spring looks and get inspired by looks others created. The style challenge ran for 5 days and each day had a theme. Here's an outfit round up of my looks:
Day 1: Pantone colors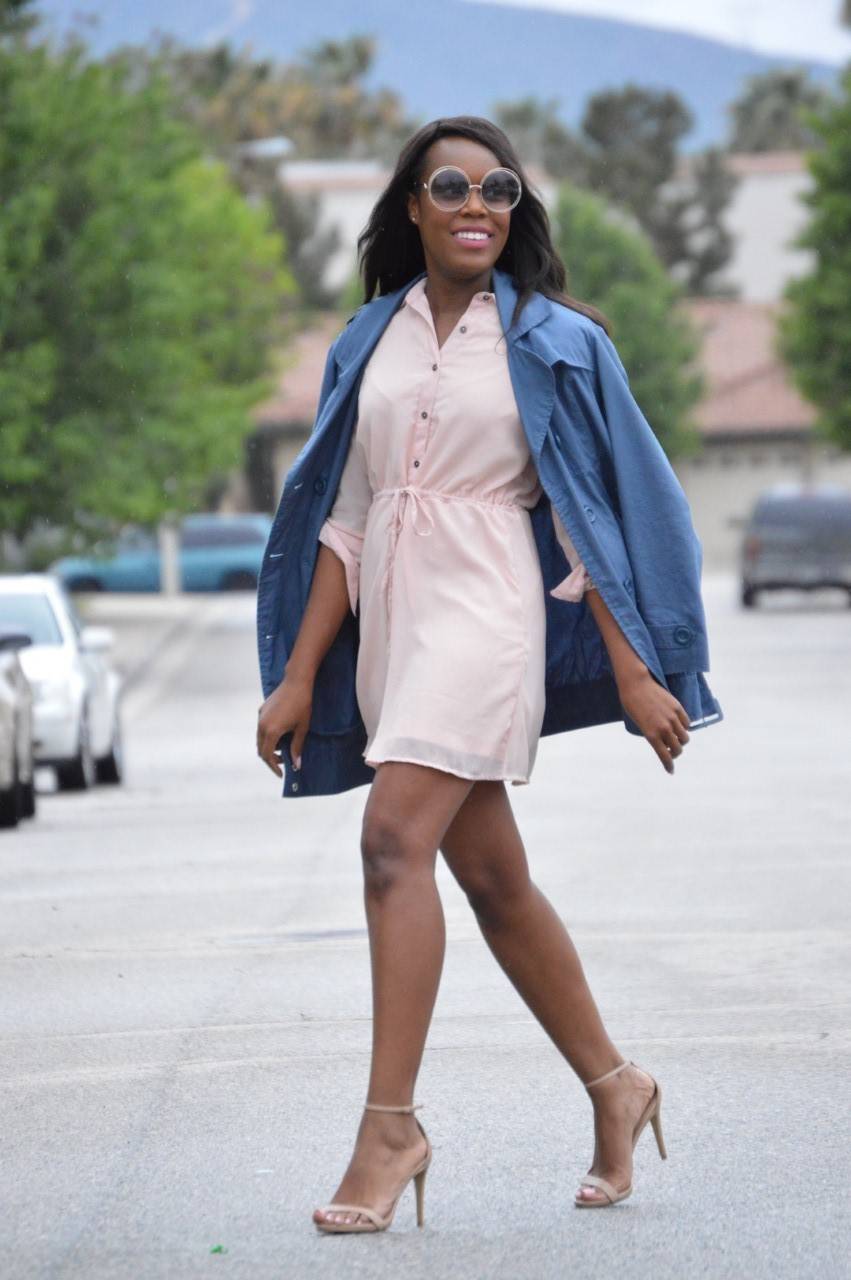 Every year Pantone chooses a color of the year. This color will then be found in fashion and home-ware trends. This year, for the first time ever, Pantone choose 2 colors of the year. The colors Rose quartz and serenity really compliment each other well. For this look I styled a Rose quartz colored dress from Charlotte Russe with a serenity colored trench coat that I borrowed from my mom.
Day 2: Spring Bag or Clutch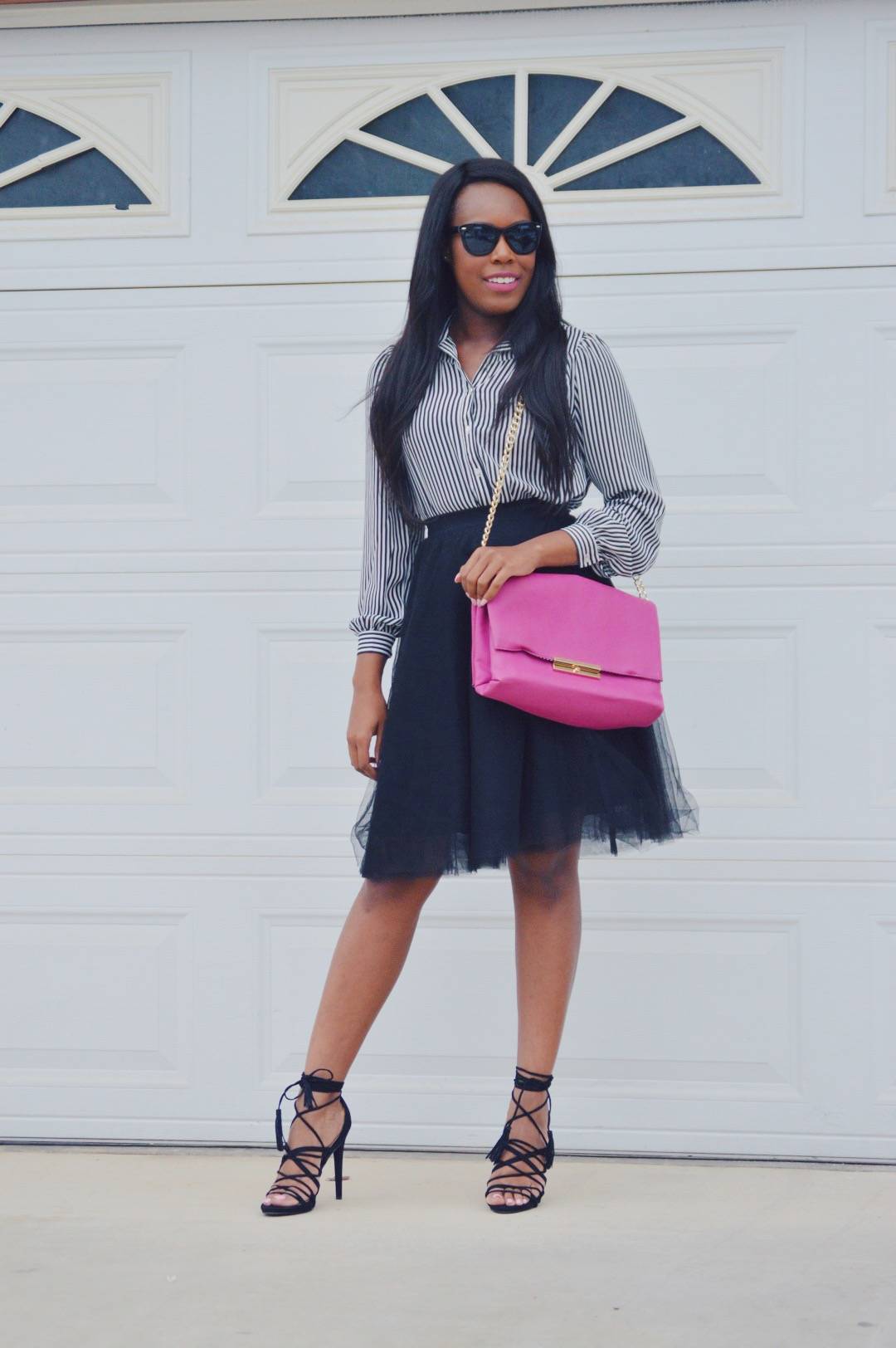 I usually choose neutral color bags that I can carry year round. It was fun to add some color to my look with this spring bag challenge. I chose this hot pink "Marvin" bag from JustFab. I Paired it with a chic striped button up and a tulle "Carrie Bradshaw" skirt.
Day 3: Pattern Mixing 
It takes a true fashionista to mix patterns like a pro! I didn't have enough patterns in my current closet to style a look for this day, but my Style Collective sisters styled some gorgeous looks with their pattern mixing abilities. Check out @Stylecollective_ on Instagram to see some of the looks created by the community.
Day 4: Floral prints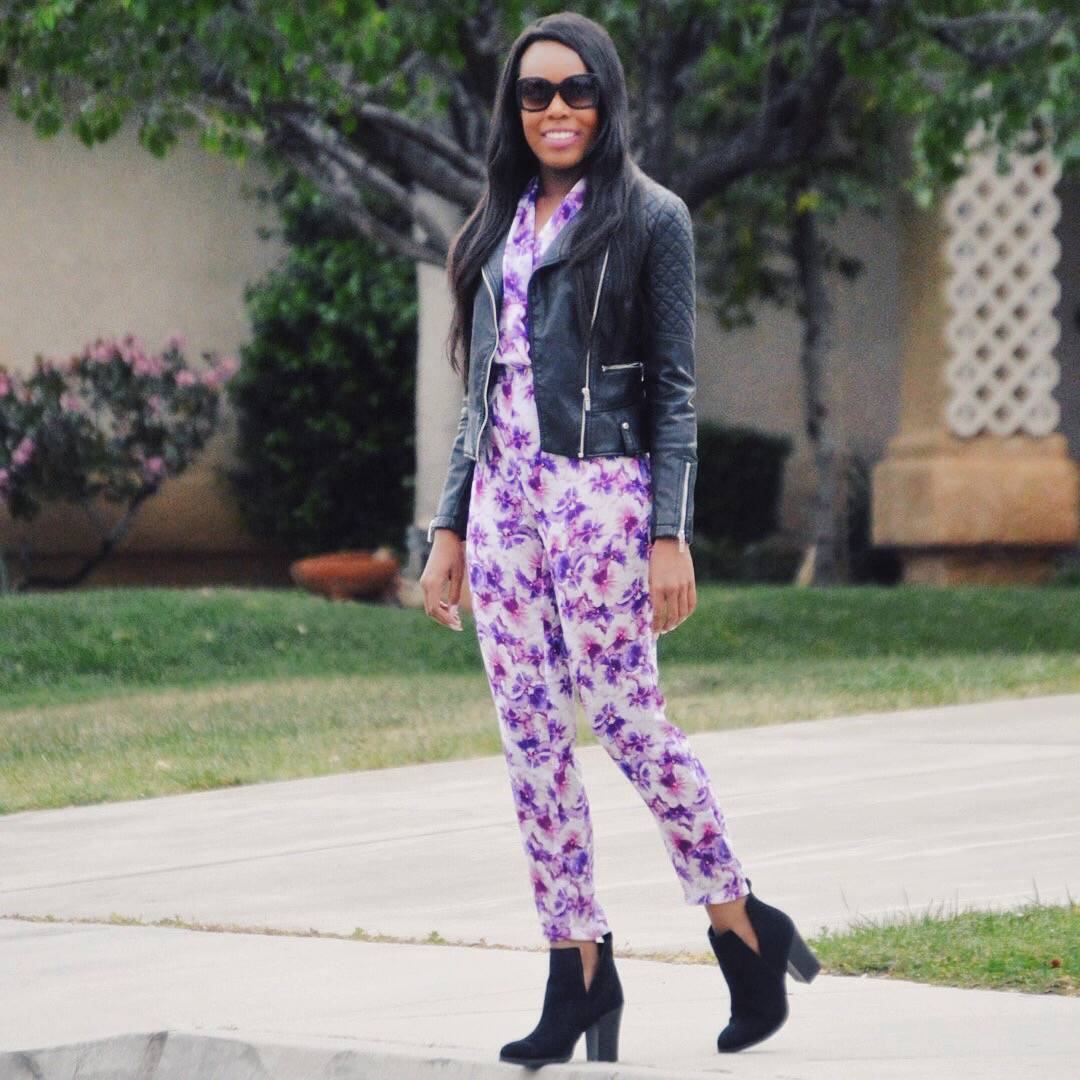 It's not spring fashion without floral prints! While most people think of fun whimsical looks when it comes to floral prints, I wanted to challenge my self to create an edgy look with. I styled this awesome watercolor floral print romper with a faux leather jacket and trendy booties.
Day 5: Pop of white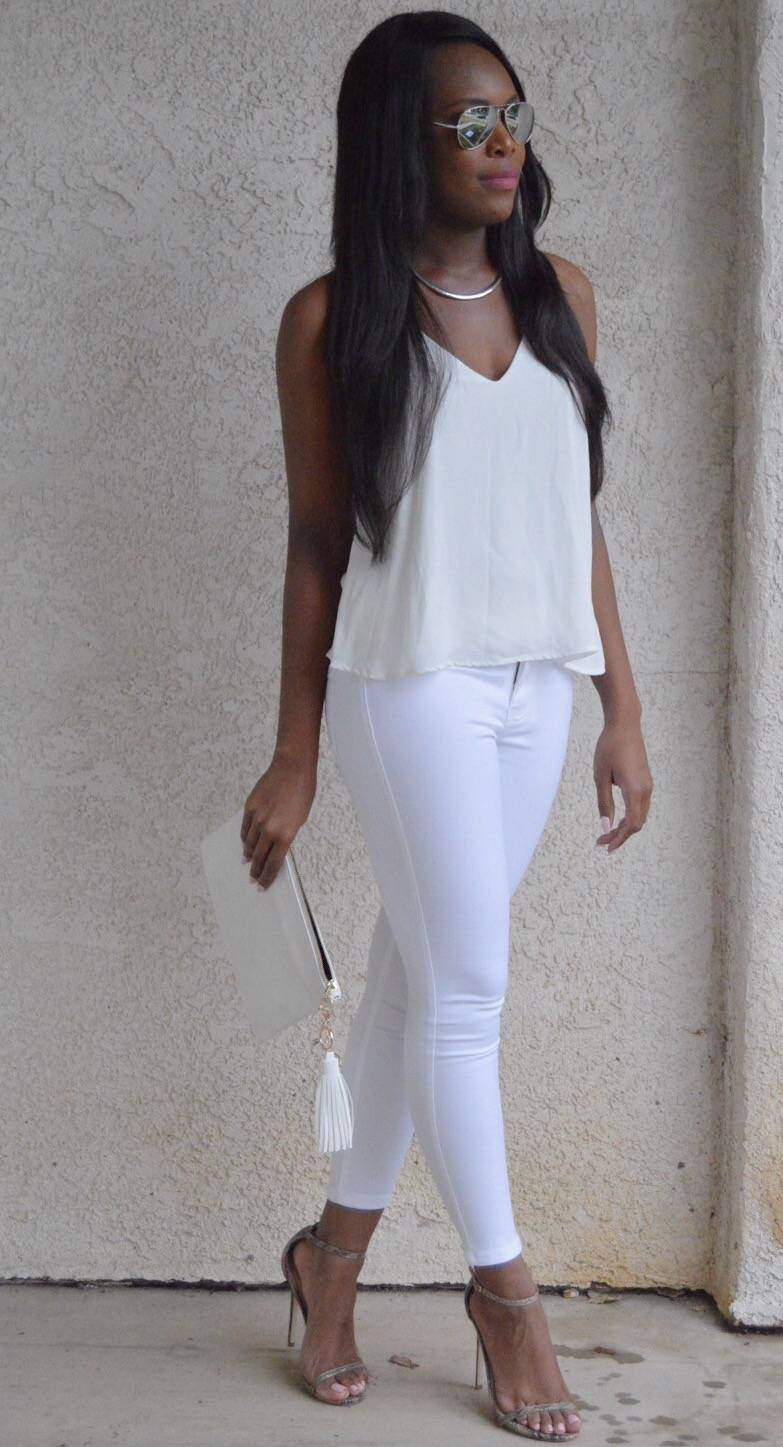 Crisp white fashions are so appropriate for spring! I decided to wear as much white as possible because I'm obsessed. I went with a casual look from wet seal styled with a white clutch and strappy heels.
Participating in the style challenge was so fun! It was amazing to share looks not only with my followers but with the whole style collective community. If you would like to see more looks from the challenge, check out #SCspringchallenge on Instagram.
I can't wait for the summer style challenge! If you'd like to become part of the sisterhood and join in on the fun, post your email address below or contact me and I'll send you an invite!