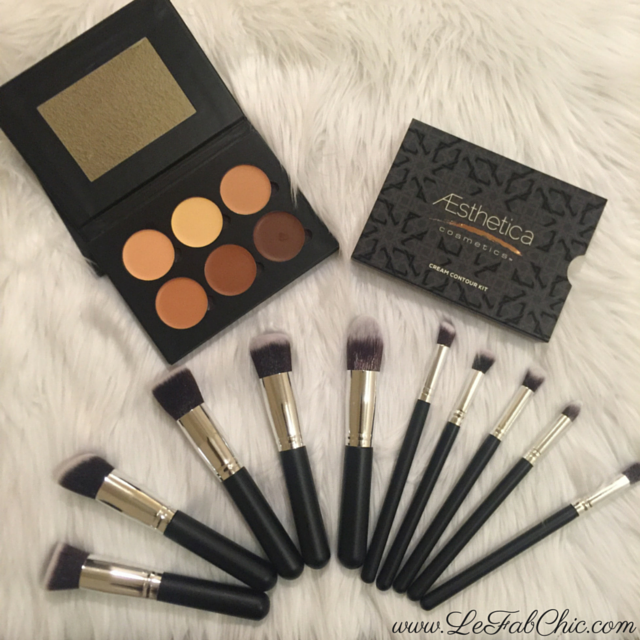 If you follow makeup trends, you know contouring is BIG right now. From powders to creams, it can be hard to choose which tools to use to sculpt your face. I use lighter and darker concealers as my contour weapons of choice. The Aesthetica Cream Contour Kit caught my eye so i decided to try this all in one palette.
The palette is vegan, cruelty free, talc free, paraben free, gluten free and hypo allergenic. Three highlighting creams (Heiress, Chandelier & Wanderlust) and three contouring creams (Honey Love, Summer Nights & Chic Parisian) come in a travel friendly mirrored palette along with an instructional guide. The pans are removable, so you can easily pop them out and put them into your favorite magnetic palette.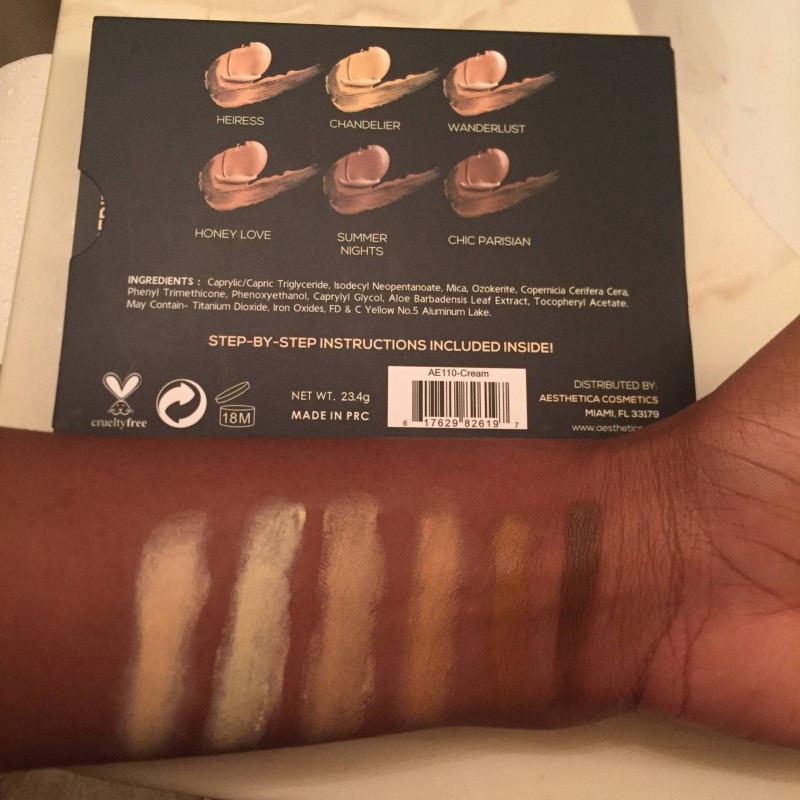 As a woman of color, I was concerned that the shades in this palette may not work for me. The colors are highly pigmented and apply smoothly to the skin. The Highlight colors were a bit too white based for my skin tone. I use "Honey Love" as my highlight color and "Chic Parisian" as my contour color. "Summer Nights" is close to my skin tone so i use that to brighten up my under eye area. I like this palette for a more natural highlight and contour because the cream blends so easily. but is also build-able. I give this palette a 4/5 rating because it is great however the highlighting colors were too bright for my skin tone.
To apply this product i used this amazing 10pc Brush Set from amazon that costs less that $10! These Kabuki brushes are soft, blend well, made of synthetic material and (best of all) inexpensive. They come in a variety of colors and are a great addition to anyone's makeup bag (even my professional makeup artist friend's love them). It's less than a dollar a piece for each brush, so grab yourself a set.
I am looking forward to posting more beauty reviews soon!
Xo, Jo
**These products were purchased by me with my own money. The contour kit was offered to me at a discount for my honest opinion.**