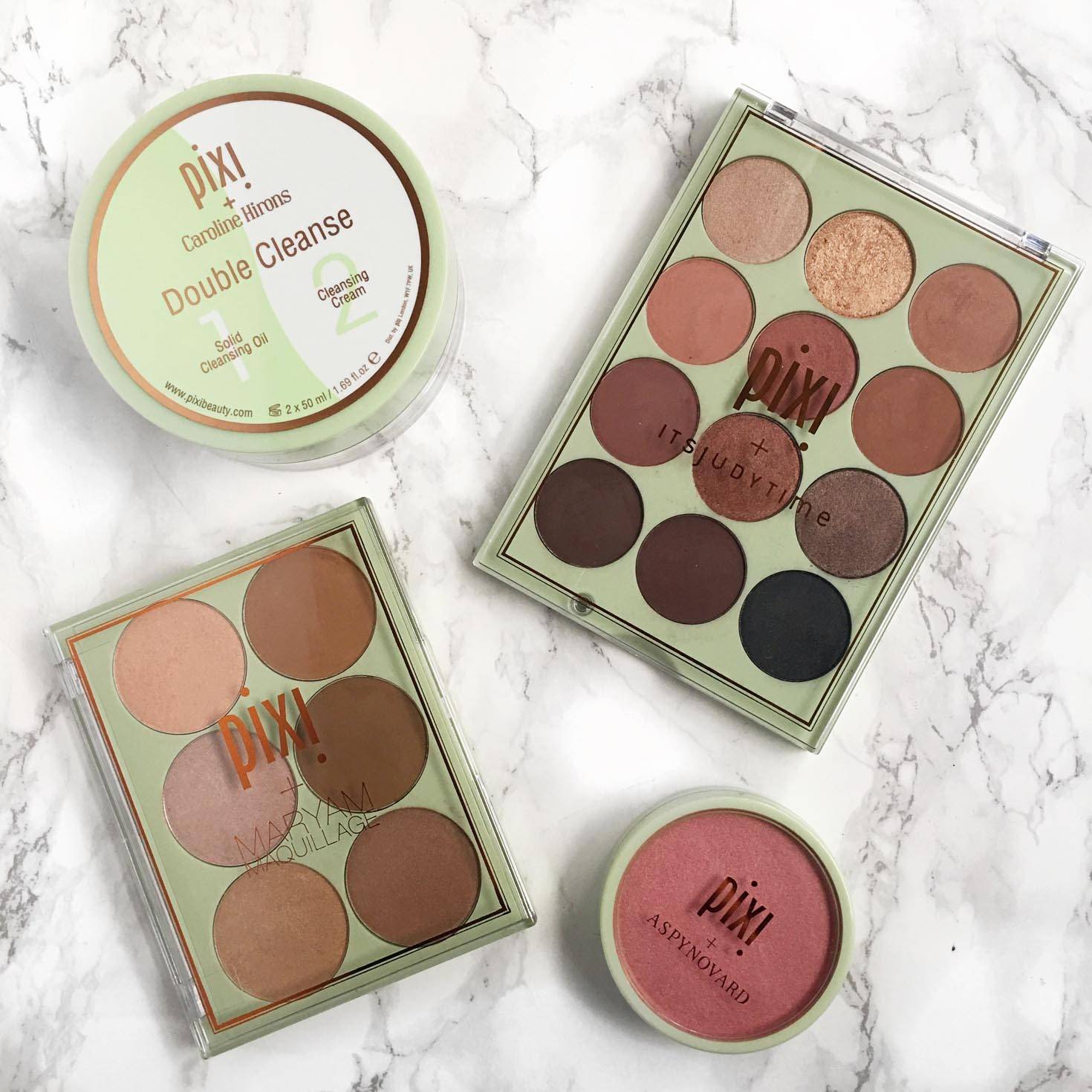 I have to admit, I love a good Target run. I go in for shampoo and come out with clothes, makeup, popcorn, a planner…you name it. I'm sure I'm not the only one. The great thing about my Target shopping trips is I've discovered some of my favorite affordable fashion and beauty brands!
Pixi Beauty is one of those discoveries and it's a name you'll frequently see in my makeup bag. I love the Pixi philosophy of effortless, natural beauty. Recently Pixi collaborated with four beauty influencers to create products for the Pixi Pretties collection. I'm reviewing one item from each of the four collections below and also giving away a $700 Target gift card for you to do your own shopping trip with!
Pixi Pretties Review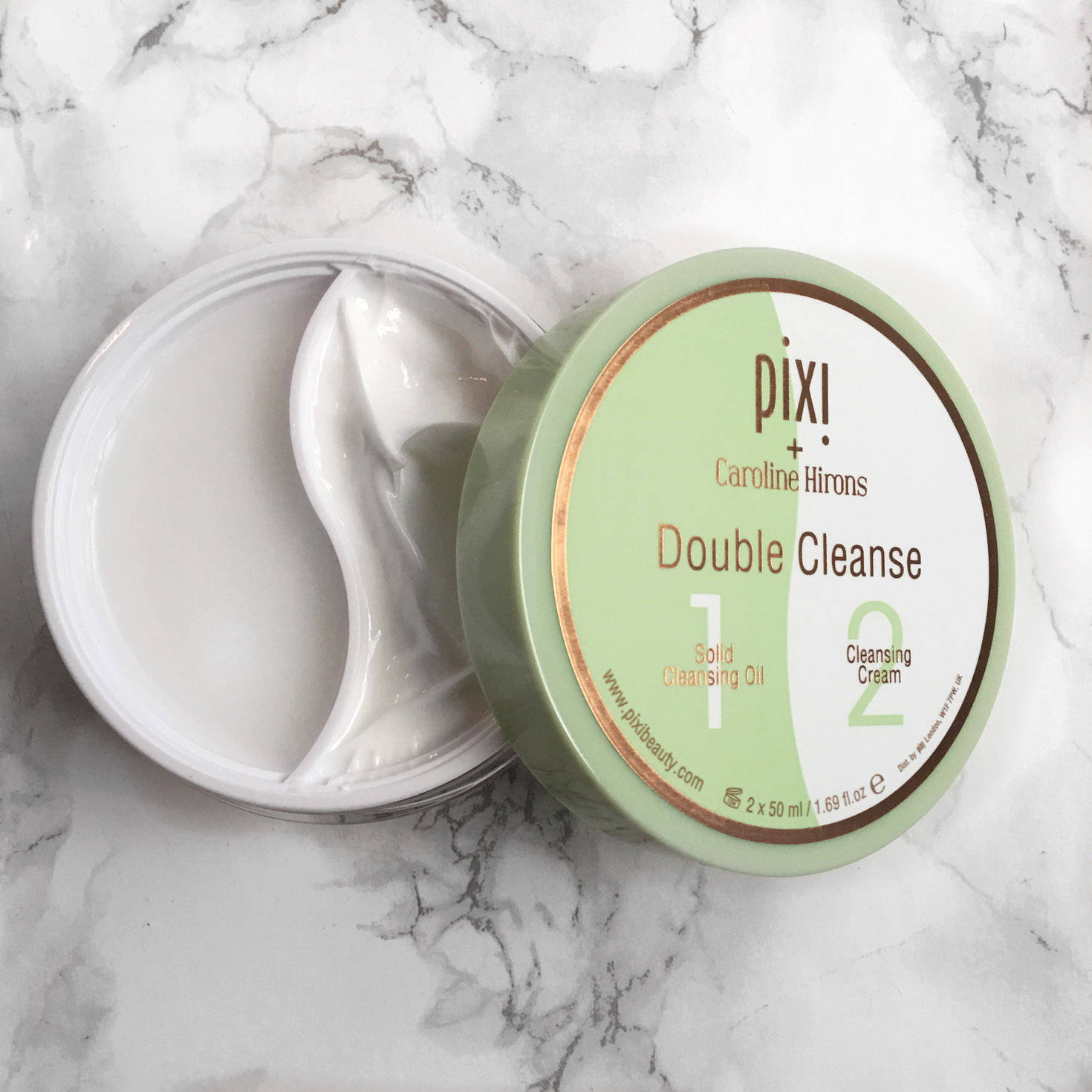 Pixi + Caroline Hirons – Double Cleanse
I've talked about how double cleansing has cleared up my skin (read the post HERE). Skincare guru Caroline Hirons makes it easy with her two-in-one jar. One side is a solid cleansing oil, the other side is a cleansing cream. This removes every last bit of makeup! Skin feels clean and hydrated after use. It's the first step in my nighttime skincare routine and I'm on my third jar already #OBSESSED.
Pixi + ItsJudyTime – ItsEyeTime
I'm not usually an eyeshadow palette lover because I usually only use a few colors and the rest go to waste. That's not the case with this palette! It has 12 bendable shadows that can create a daytime or night time look. ItsEyeTime has both matte and shimmer shades so it is very versatile. The shades look great on any skin tone. This is my go to eyeshadow palette for travel.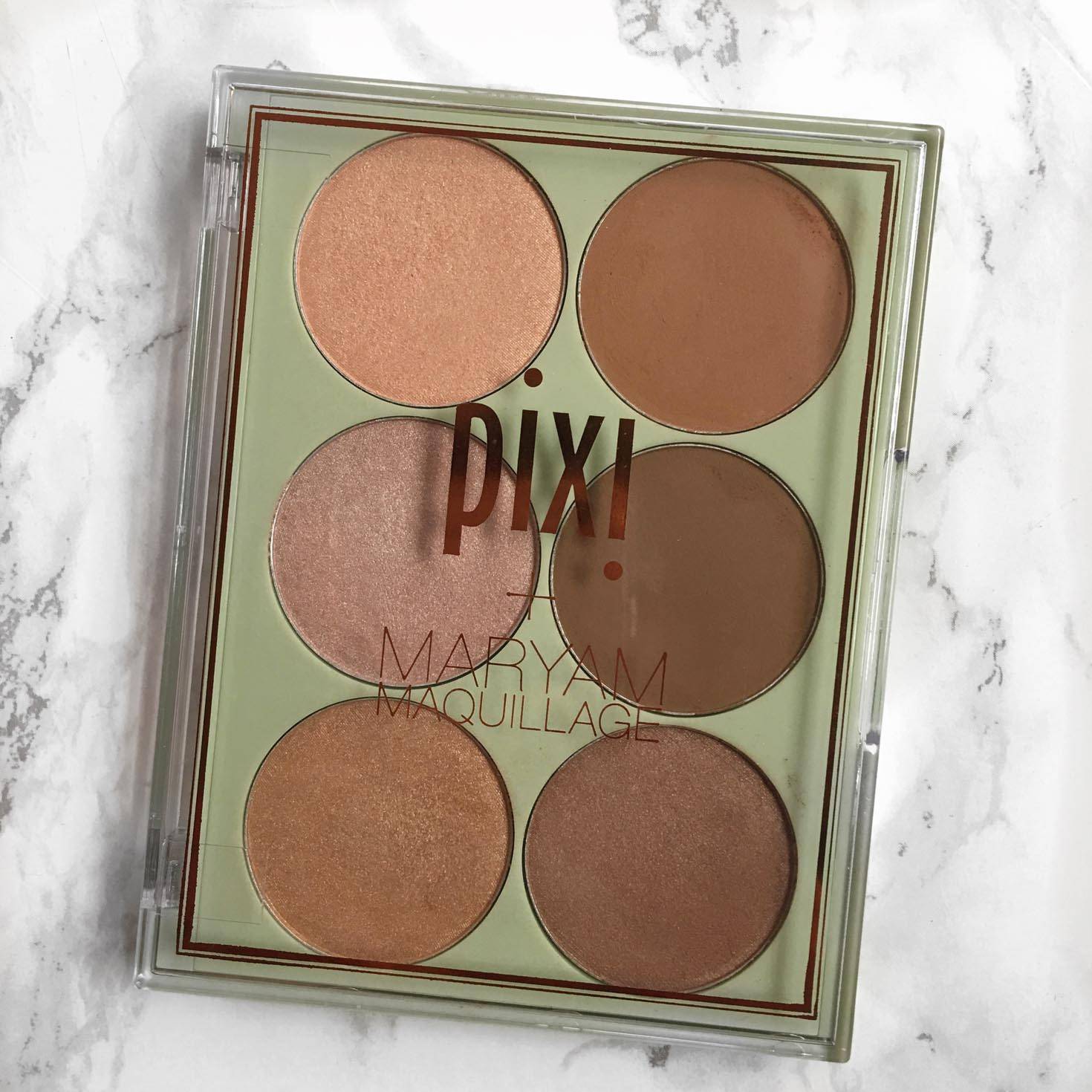 Pixi + MaryamMaquillage – Strobe & Bronze
Highlighting and bronzing can really enhance your natural everyday look. This palette comes with 3 glow shades and 3 bronze shades. I really like the shimmery Lex bronzer and 917 highlight. The rest of the shades just don't work for my skin tone. The other two glow shades are too icy for my preference. The bronze shades are my skin tone or lighter so it won't work as a bronzer but the Lex shade is a beautiful highlight on darker skin. It would be better suited for someone with a light to medium brown skin tone.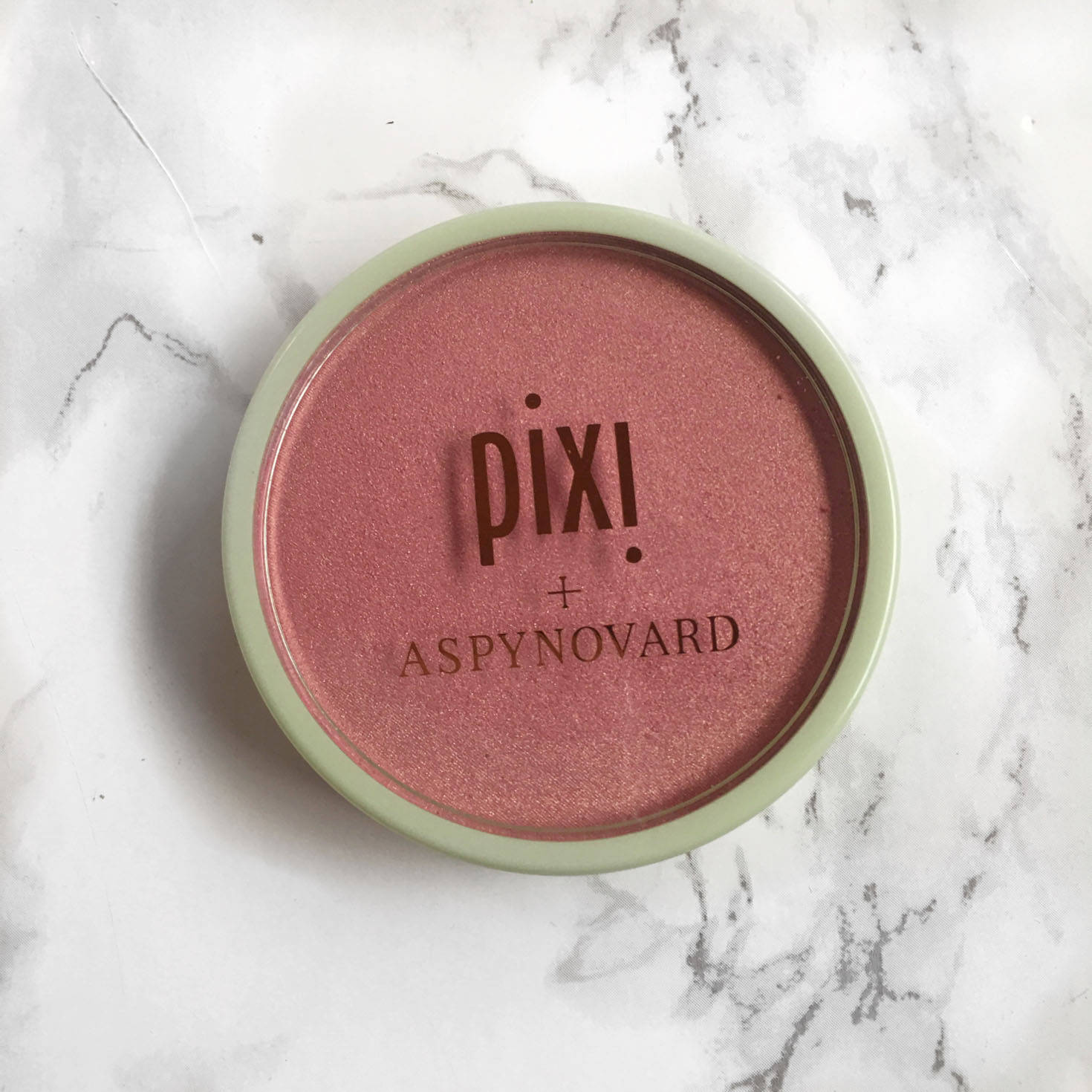 Pixi + AspynOvard – Glow-y Powder in Rome Rose
This collection has 3 Glow-y Powder shades- 2 highlighters and 1 blush. The natural mineral powder hydrates and the shimmer adds a natural luminosity to your skin. While Rome Rose is the blush shade, It doesn't work as a blush on my skin tone. It works better on me as a rose gold tone highlighter. If you want to wear this as a blush, it's better for someone with a light skin tone.
Shop the post:

Have you tried any of the Pixi Pretties? Let's chat! Leave a comment below. Also see below to enter my $700 Target gift card giveaway!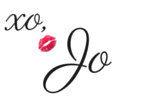 This week I decided to team up with some of my favorite bloggers and bring you an amazing giveaway. One lucky reader will win a $700 gift card to Target.
Money Can Buy Lipstick | What Nicole Wore | Tonya Michelle 26 | Sophisticaition | Adaleta Avdic
Sunflowers & Stilettos | Pretty in Pink Megan | A Sparkle Factor | Miss Molly Moon | Classy Sassy
Andrea Bai | Nashville Wifestyles | Pineapple and Prosecco | Lipgloss and Crayons | Kelly Towart
A Beautiful Inspiration | Bright on a Budget | Styled by Nelli | Le Fab Chic | Topknots and Pearls
Olivia Shea Style | By Brittani Lauren | By Lauren M | Twenties Girl Style | House of Loren
Use the widget below to enter the giveaway. The more "tasks" you complete, the more entries you will receive. The giveaway is open to U.S. residents only. The winner will be announced (on the widget only) up to 2 weeks after the giveaway has ended. It can take time to select, verify, and get in contact with the winner, so please do not privately message any of the hosts. If you have any questions about the giveaway process, feel free to e-mail [email protected].