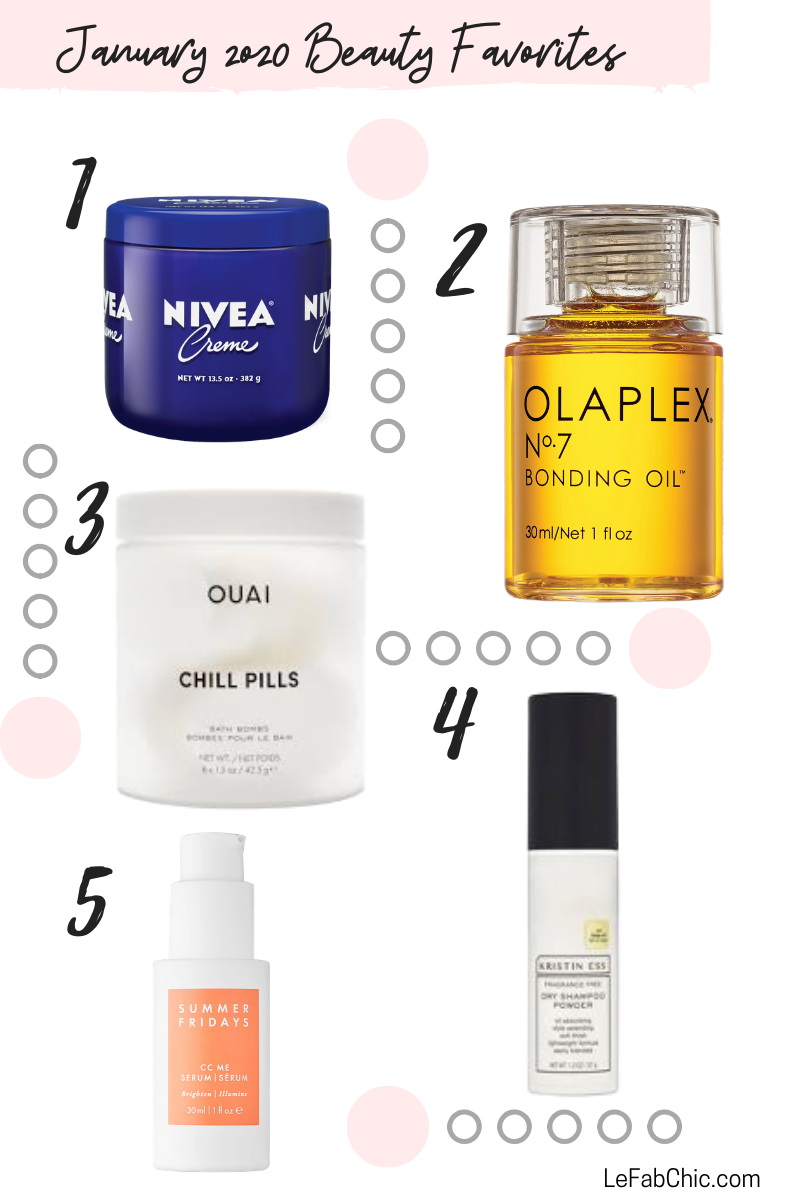 Is it just me or did January feel like the longest month ever? The new year brought a feeling of excitement and hope. Along with that came new things added on my to-do list.
I used to do end of the month beauty roundups on my blog but took a break from it last year. This year I want to start those again! Not only do I love doing beauty reviews, but it also helps me keep track of which products I use most often.
I'm in a year of "refinement" (more on that HERE) and so I'm going to refine and declutter my beauty routine too! Doing these monthly roundups will be so helpful with decluttering what I don't use as well. I plan on pairing my end of the month roundups with a giveaway, so to kick it off, There's a $600 Nordstrom giveaway below. Good luck!
January 2020 Beauty Favorites
1. Nivea Cream

This one more of a rediscovery than a new to me product. I keep a mini tin of this in my purse as a hand cream. Thanks to Instagram, I was recently reminded of how this cream has very similar ingredients to a more expensive (like over $100 expensive) facial cream. I did a little bit of research on the ingredients and they all seemed great for my skin type. I use it on my body sometimes but also on my face overnight if it's feeling dry! Bonus: it's formulated to be non-comedogenic (aka won't clog pores).
2. Olaplex Hair Oil

I've been using the cult favorite Olaplex no. 3 treatment since September and love it! I recently saw rave reviews of the hair oil so I decided to try it myself. I totally agree with the reviews! It's such a great oil that hydrates and adds subtle shine without making the hair look too oily. I know the price point can be a bit off-putting for the size, but it's totally worth it and a little goes a long way.
3. Ouai Bath Bombs

Taking a bath is one of my favorite ways to relax and get some me-time in. Cleaning my bathtub after using a typical colorful, sparkly bath bomb… not so relaxing. That's why I love these ouai bath bombs. They're like the grown-up version of a bath bomb. They have a beautiful scent and provide softness to the skin without all the dye and glitter. Bonus points for having hemp extract to help relax the muscles!
4. Kristin Ess Fragrance-Free Dry Shampoo

Who doesn't love dry shampoo? Fresh hair without having to wash it? Sign me up! I've been on the hunt for an unscented non-aerosol dry shampoo that works. Of course, my favorite hair queen Kristen ess launched one and it's super affordable! I love that it's non-aerosol and the packaging is recyclable. Grab one on your next target run!
5. Summer Fridays CC me Vitamin C Serum

I actually just picked up my second bottle of this serum and plan on writing a separate full review soon. I love that in addition to working as a vitamin c serum, it has squalene in it which is hydrating! It's a more gentle vitamin c that is great for sensitive skin (I have very sensitive skin). The clean ingredients are an even better bonus.
Shop My Faves:
(click images to shop on retailer's site)

Have you tried any of these products? Let's chat! Leave a comment below.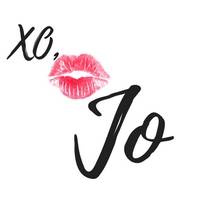 Time to treat yourself just in time for Valentine's Day!
I've teamed up with a group of bloggers to give one lucky winner
a chance to win a $600 Nordstrom Gift Card!
To enter: complete the steps in the rafflecopter below. The more steps you complete,
the more entries you receive, and the better your chance at winning!
This giveaway runs until February 12th at 12am PST
Winner will be announced here. Good Luck!
*this giveaway is in no way sponsored by Nordstrom.