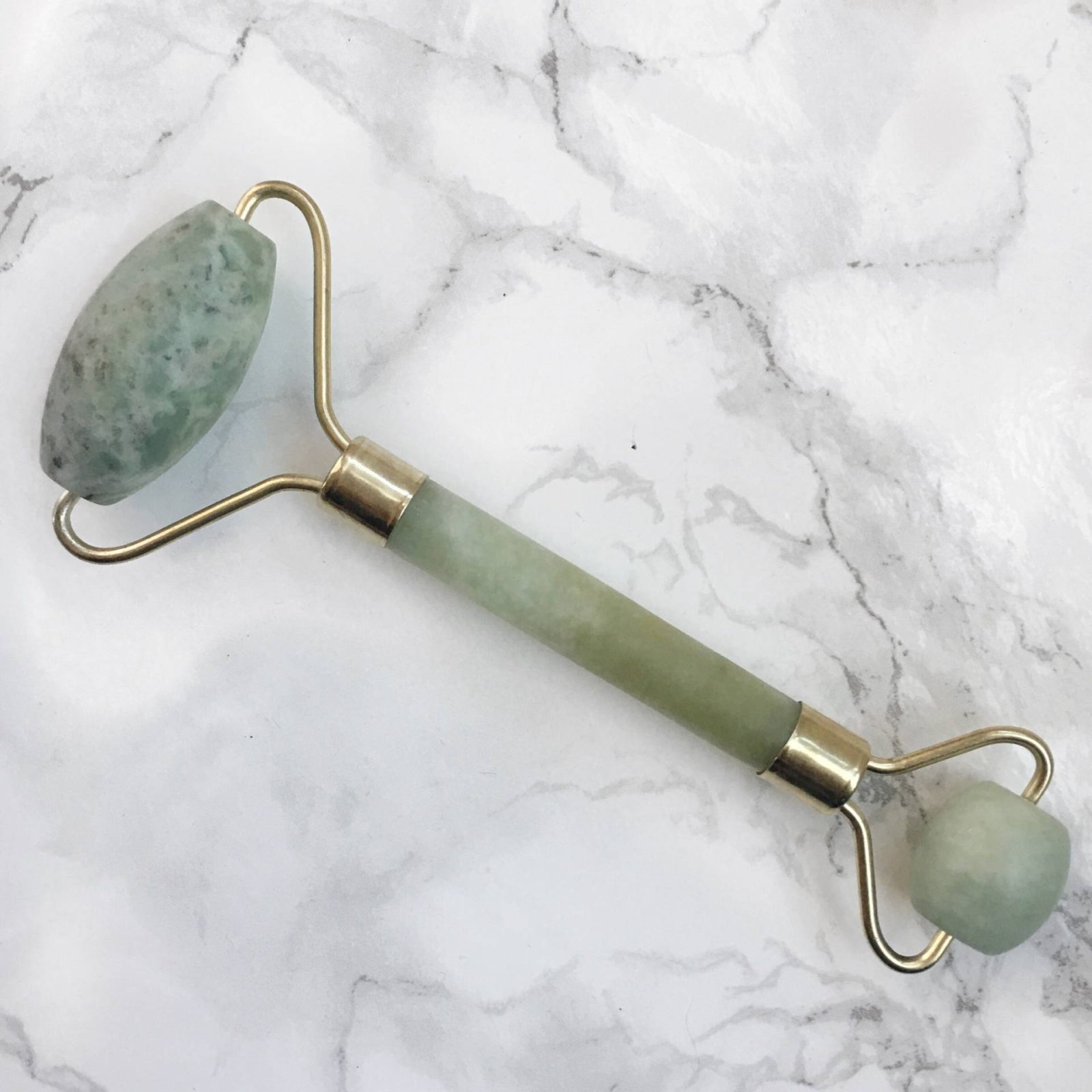 I have really bad allergies so I deal with facial puffiness quite often. I've been trying out a variety of tools that help reduce the swelling and also have other skin boosting benefits. One tool that has been really helpful is a jade roller.
Jade rolling is a beauty practice that began centuries ago in eastern Chinese medicine. Jade rolling helps with lymphatic drainage which removes toxins from the body. It also improves circulation, calms irritation, de-puffs the face, helps prevent fine lines, defines cheekbones and many other fabulous benefits.
If you're ready to try jade rolling for yourself, keep reading to find out how to use a jade roller and to shop jade rollers at a variety of price points.
How to Use a Jade Roller – 3 Easy Tips
1.Start with clean skin
Jade rolling tightens your pores, so you want to make sure you are pushing toxins into your skin. Do your jade rolling in the morning or at night after your skin is clean.
2.Apply a serum or moisturizer
A jade roller will help your skin better absorb your skincare products. Use a hydrating serum or moisturizer before you get rolling. If your moisturizer starts to feel sticky while you're rolling, spray a face mist over the moisturizer.
3.Roll upward and outward
Since jade rolling helps de-puff and remove fluid from your face, you should only roll it in one direction. Start in the middle of your face and roll in an up and outward direction. Go over each section three times in this same direction.
*Bonus Tip*
For added de-puffing benefits, store your jade roller in the fridge or freezer. This keeps the stone cool and will feel very refreshing on the skin.
Shop The Post: 

Are you adding jade rolling into your beauty routine? Let's chat! Leave a comment below.
P.S. Read more fab beauty tips HERE!