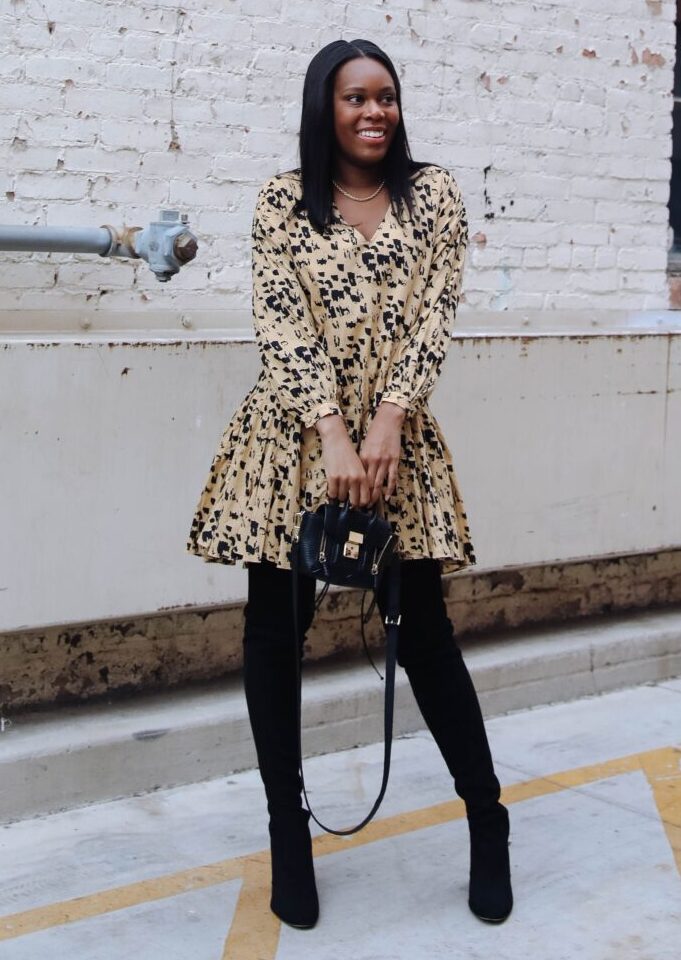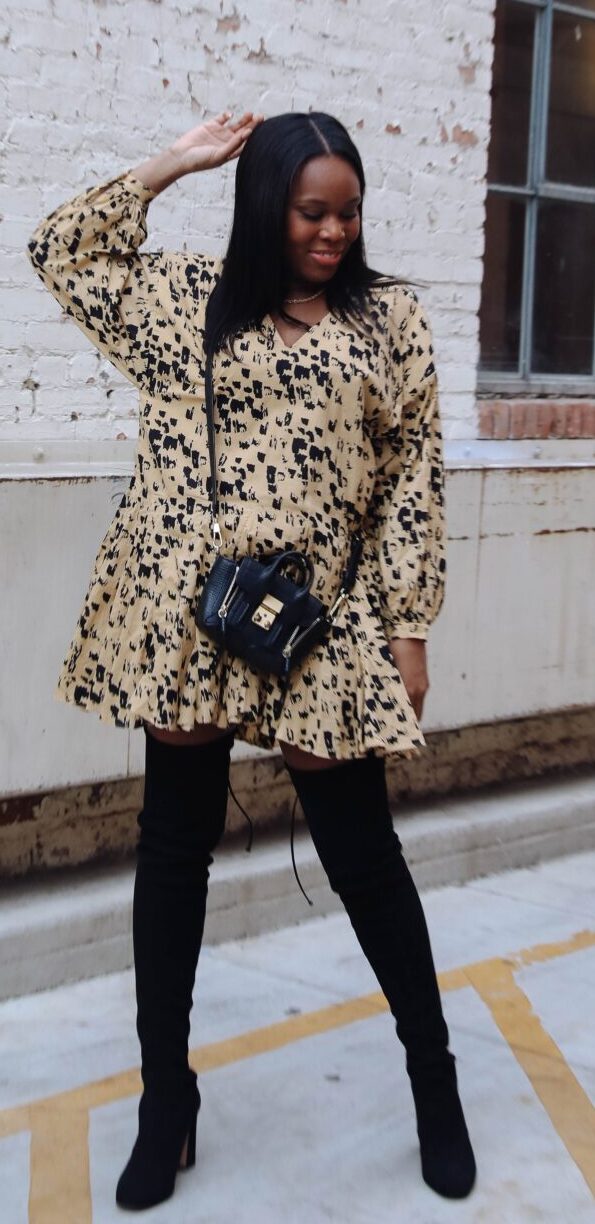 I've been living in oversized dresses lately! They offer the same level of comfort as a pair of sweats but look way more put together. They are so perfect for wearing around the house or to anywhere you want a quick yet comfy stylish look. Wearing them out can be a bit challenging sometimes because they can quickly look frumpy or unflattering. Have you ever wondered how to style an oversized dress in a chic and flattering way?
In this post, I'm sharing 5 of my favorite fashion tips to help you style an oversized dress with ease. I used to work as a stylist/personal shopper so I have tried these tips on a variety of shapes and sizes. Read below for my 5 flattering style tips on how to style an oversized dress.
5 Tips on How to Style an Oversized Dress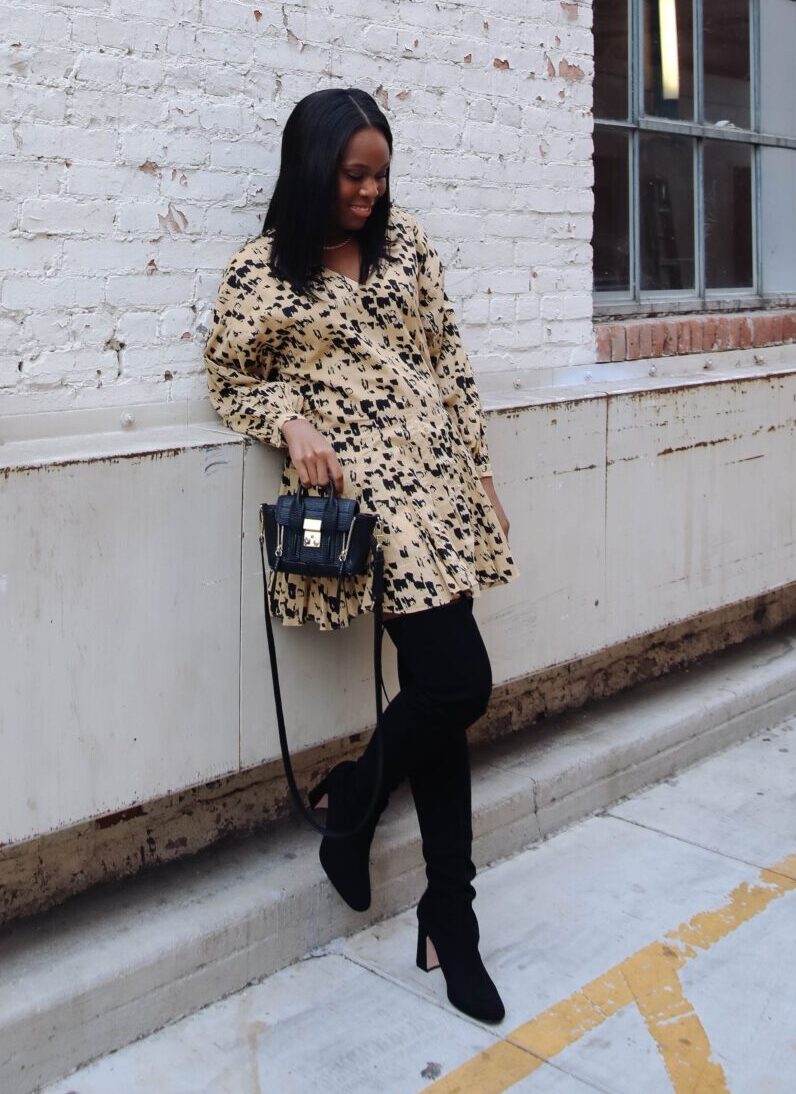 1 Size down if it's really voluminous
Some Dresses are so oversized that you can order a size down and it still has an oversized fit. Personally, when a dress is really oversized, I size down. This brings the proportions down and makes it fit in a more flattering way while still having the oversized fit you're going for. Only size down if every part of the dress is oversized and not fitted (like the sleeves too).
2 Try a bold color or print
An oversized dress is THE perfect piece to get in a bold color or fun print! Leave the neutral colors for your wardrobe basics. Trying a colored or printed oversized dress really makes the piece stand out and makes the outfit look more fashion-forward. The combination is definitely a way to make a statement!
3 Choose Sleek Accessories
The loose fit of an oversized dress looks great when paired with sleek accessories. Choose items that have sleek and structured lines to create a more polished look. The sleek lines of an over the knee boot for fall or a strappy minimal sandal for summer give shape to the outfit. A structured handbag works well with an oversized dress too.
4 Keep everything else minimal
Letting the dress be the stand out piece is key. Minimal jewelry and accessories in simple neutrals work best. Adding an oversized necklace or statement heels can be a bit too much for an everyday look. By all means, if you're attending a very fashion-forward event, feel free to break this rule for a more interesting look.
5 Add Shape with a belt or Crossbody Bag
If you want to switch up the silhouette of an oversized dress, you can add a belt at the waist. This visually brings in the waistline. You can also wear a crossbody bag over it to bring some of the volume down. Both of these tricks will highlight your body shape while still giving an oversized look to the dress.
Shop My Look:
(click the pink links or images below to shop on the retailer's site)

Dress: Anine Bing (rent it HERE) // Boots: Stuart Weitzman (similar HERE)
Mini Bag: 3.1 Phillip Lim (similar HERE) // Necklace: Shapes Studios
Have you tried any of these style tips? Lets Chat! Leave a comment below.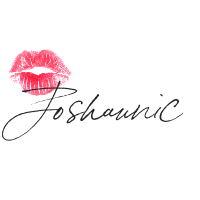 P.S. for more styling tips, click HERE.