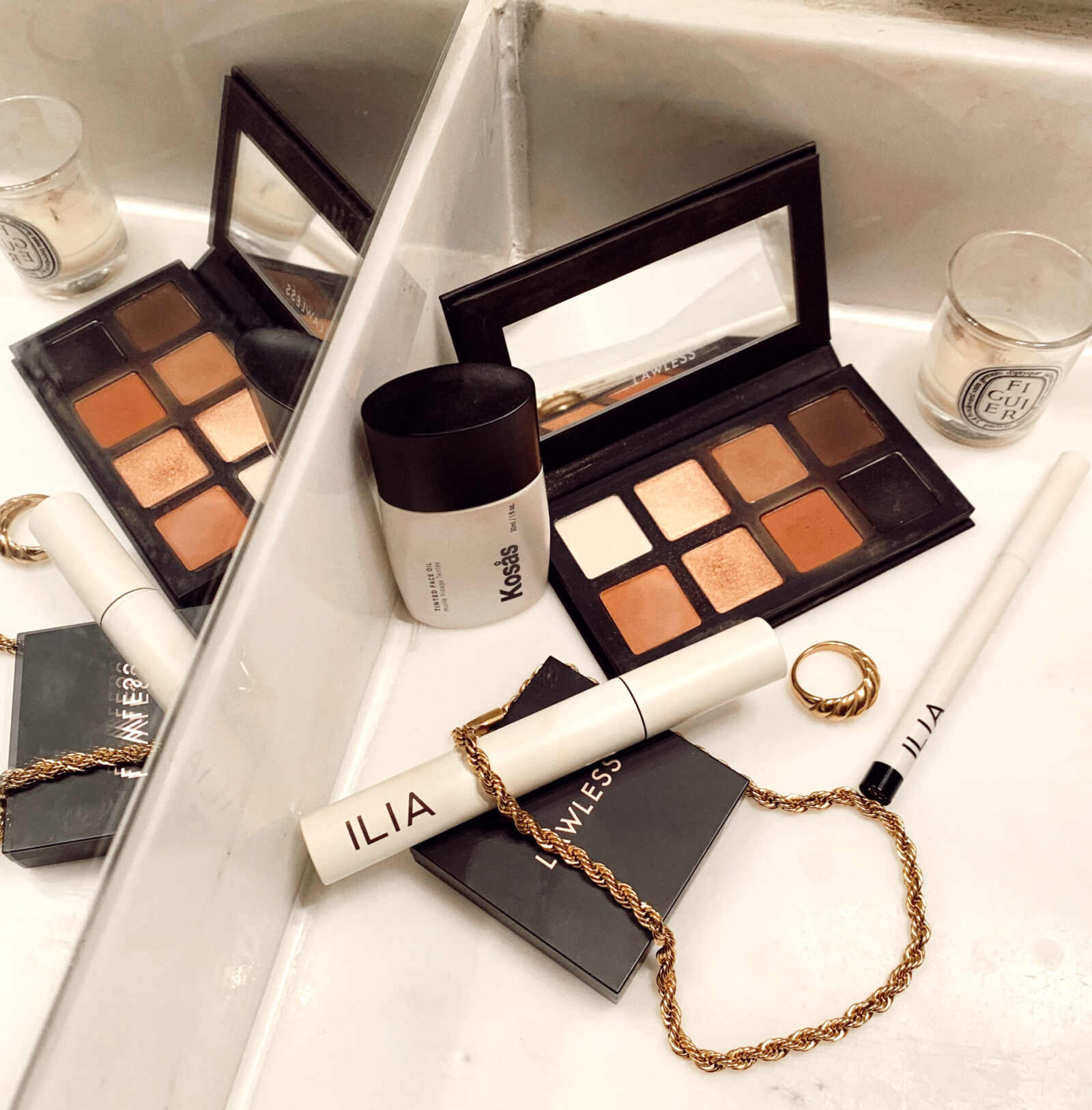 When it comes to beauty, clean makeup and skincare brands have taken over the market. Clean means the products are free from questionable or harmful ingredients. These ingredients include sulfates (SLS and SLES), parabens, phthalates, mineral oil, formaldehyde, and more. If you read my monthly beauty favorites, you know that I've been on the hunt for clean makeup that works.
When cleaner beauty alternatives first came on the scene, they were mostly made for the "no makeup" look. The formulas were sheer, neutral shades, and a very small shade range for skin tone products. You could find them mostly at health food or specialty stores. Luckily over the years, the clean beauty category has expanded. There are far more skin tone shades available and you kind find eyeshadows in any color. The performance has gotten better too and the products work just as well as standard beauty products.
Last year, I started working with a functional medicine Dr. to balance my hormones and relieve severe PMS and cramps. She suggested I find more clean beauty alternatives as parabens and phthalates can be hormone disrupters. I've been trying a lot of alternatives over the last few months so I've definitely gotten to see what brands work and which ones don't.
So in this post, I'm sharing a round-up of clean makeup that works! These brands offer a wide shade range in skin tone products and perform just as well as traditional makeup products. Here are my favorite clean makeup brands that work:
Clean Makeup That Works – 4 Brands that really work!
Lawless

Lawless is the brand for you if you love glam makeup looks but with clean ingredients! I love the eyeshadows and blushes because they're highly pigmented and perform just as well as other eyeshadow brands. The bonus points are they're talc-free and free of so many other harmful ingredients!
ILIA

Ilia is what you think of when you think of clean beauty. Soft, dewy makeup, and not too much coverage. They do have a wider shade range and more innovative products than older clean makeup brands. Their products are very skincare forward too! I really love the tinted serum because it's like an all-in-one, skincare makeup, and SPF! I also use their mascara, eyeliner, and tinted lip balm.
Kosas

If Kosas was a person, it would be a cool, vibey girl. They have some of the most innovative products in the clean beauty category like their 10-second eyeshadows. I really like their concealer because it is a nice lightweight gel that gives great coverage.
BITE

BITE is not a new brand but they are new to the clean beauty scene. I used their lipsticks before they were clean. Now that they've switched their formulas to clean, I love them even more. They also recently dropped a new clean mascara that I can't wait to try!
Clean Makeup That Works – Where to Shop
As I try more brands I'll add them to the list above. If you're wanting to try more clean makeup brands, here are some of my favorite places to shop for clean brands:
(Click the brand names to shop on their site)
Have you started using more clean beauty products? Let's chat! Comment your favorites below.