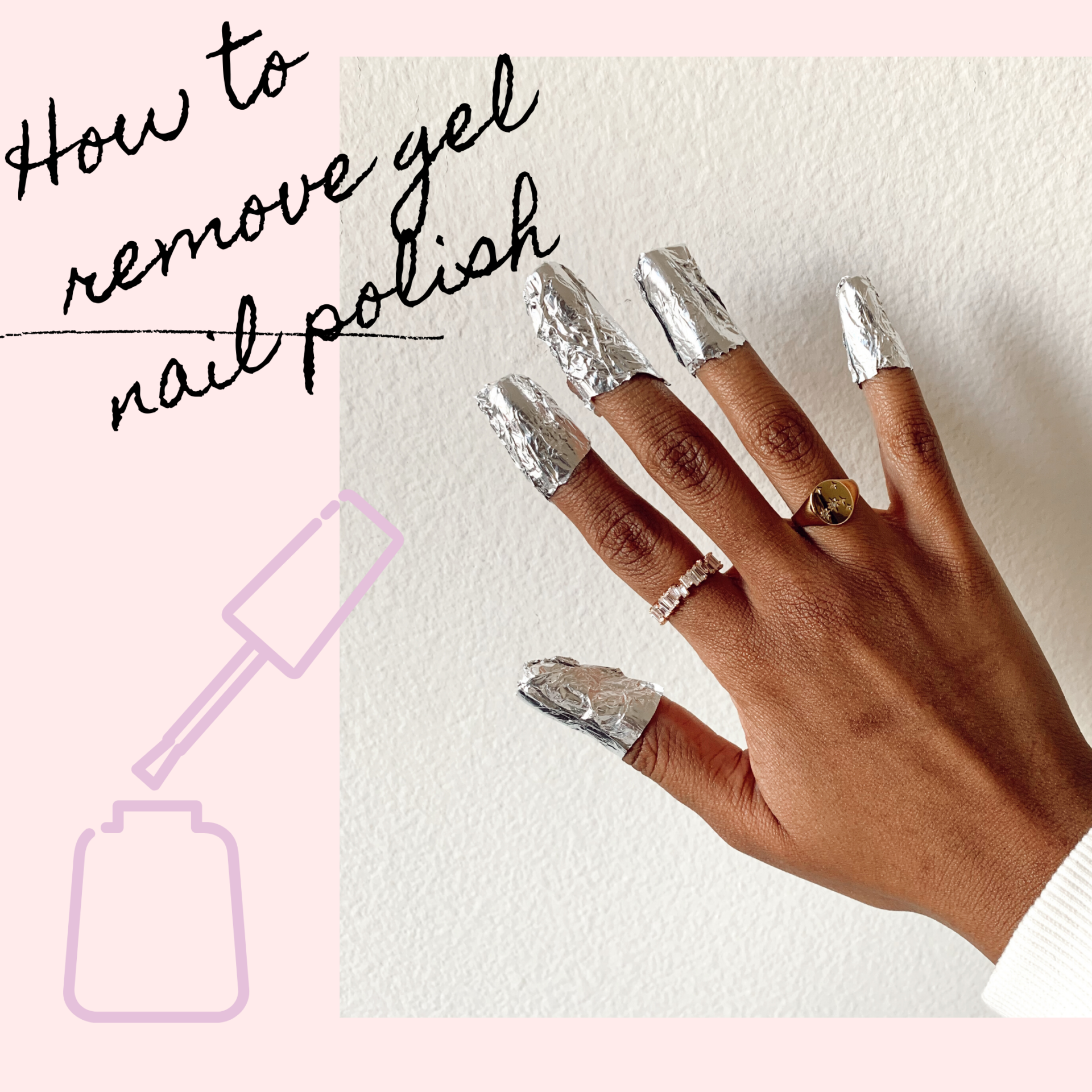 The convenience and time-saving factors of a gel manicure really reduce when it comes to the removal process. This is one of the biggest reasons I stopped getting gel manicures. I still get them on rare occasions like when I don't have time for regular polish to dry or for long vacations.
The way you remove your gel nail polish is so important! Some people peel the polish off. I can't stress enough how bad this is for the health of your nails. Getting the polish removed at the salon can take just as long as getting the manicure in the first place.
For this reason, I like to remove my gel nail polish at home. The best part is you can find everything you need at your local Target or drug store! Below, I'm sharing how I remove gel polish at home without damaging my nails, in 3 easy steps.
What you'll need:
A Dual Grit Nail File
an orange stick (wood or metal is fine)
Cotton balls
100% Acetone or specially formulated gel polish remover
Small sheets of foil or 10 nail cover caps like THESE
(P.S. Amazon has Kits like THIS that have everything you need)
How to Remove Gel Nail Polish at Home
Step 1
Use the rougher grit side of the nail file to buff off the shiny topcoat. you'll want to make sure the nails look completely matte but not file all the way down to your natural nail.
Step 2
Soak a cotton ball or cotton square with the acetone. It has to be 100% acetone in order to remove the gel polish. I like to use the kind with a pump top cap so I don't have to keep pouring from the bottle.
Place the cotton on your nail and wrap with foil or a nail cap. If you frequently get gel manicures I highly suggest you purchase nail caps because they'll save you time and are less wasteful.
Step 3
After about 10-15 mins, remove the foil/cap and cotton. The polish should lift off easily. You can remove any rough spots by pushing with an orange stick or filing off with the lighter grit side of the nail file.
That's it! A quick and easy process that keeps your nails healthy. If gel manicures aren't your thing, read my post HERE about a gel-like polish you'll love.
Shop The Post:

Do you get gel manicures? Let's chat! Leave a comment below.