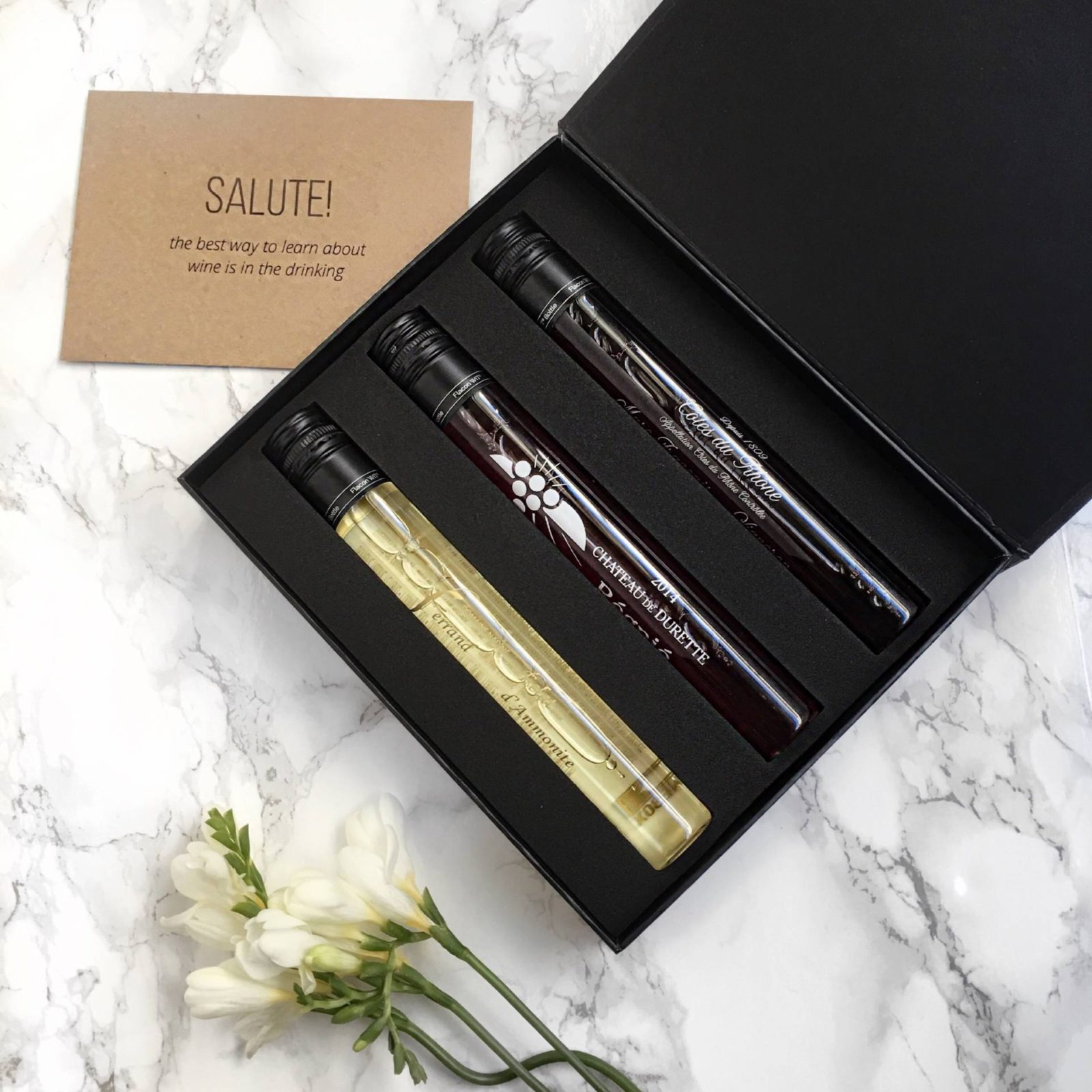 Who Doesn't love watching TV in yoga pants while sipping a glass of wine? Let me guess, your first favorite wine was moscato or some other sweet wine. Eventually you'll start to venture out and taste all that the wonderful world of wine has to offer. There are so many different types of wine. Sweet, dry, red, white, rose, fruity… There are so many different options to choose from. From two buck chuck to bottles costing $100 or more. Finding a wine you love can get expensive. I've found the perfect solution to trying the best wine without breaking the bank.
VINEBOX is a monthly wine-by-the-glass membership club. For about $30 a month, you get 3 individual servings of wine. That's a great price, especially considering glasses start at $15 at most restaurants in LA. The wines are mostly unique, boutique wines that you can't find at the corner store. The wines are curated from Europe's best wineries. Each wine comes is a glass vial that holds on perfect serving of wine. VINEBOX uses a patented process that ensures the wines are never exposed to oxygen and guarantees their taste and quality. The wines come in a designer box with protective foam.
MY favorite part about VINEBOX is that each wine comes with a tasting card. The card gives you information about the flavors in the wine and food pairing suggestions. I never know what to pair my wines with to get the best taste so the tasting cards are really helpful! I also love that the wine is easily portable because of it's size . They are great for taking to an outdoor movie or concert. Not to mention, sometimes you just want a glass of wine without having to open a whole bottle. No more wasted wine because you opened a whole bottle you couldn't finish before it went bad  (We all have one of those "whole bottle" type of days sometime. Save your big bottles for those days).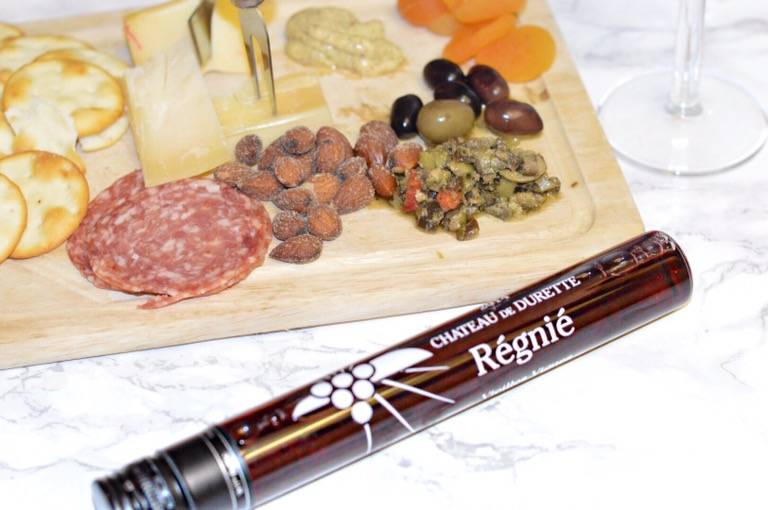 VINEBOX is a great way to discover new wines. If you find one you love, you can order the full size bottle on the website. The monthly subscriptions are between $30 and $35 depending on how many months you purchase at a time. You can also skip a month or cancel your subscription at anytime. VINEBOX also makes a great gift for the wine lover in your life.I absolutely loved my first month of this subscription and can't wait to try more boutique wine by the glass.  Are you ready to think outside of the box and try new, amazing wine? Learn more about VINEBOX or sign up by clicking HERE.
Have you tried VINEBOX? Are you wanting to learn more about wine? Let's Chat! Leave a comment below.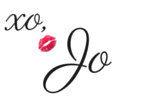 *This post is a partnership with VINEBOX. All opinions and photos are my own. This post contains affiliate links. By purchasing from the links in this post, I may be compensated at no cost to you. Thank you for supporting the brands that allow me to keep Le Fab Chic running.