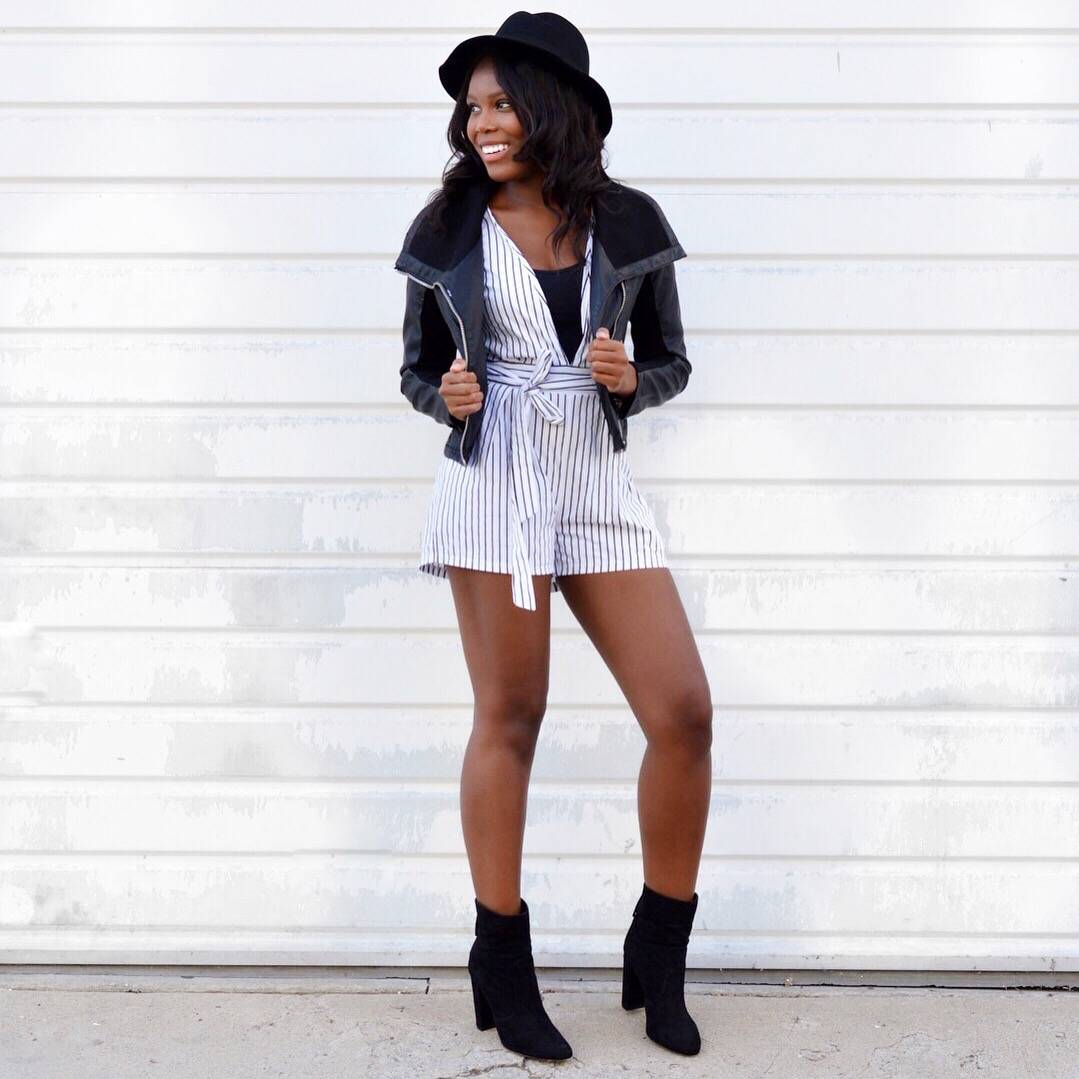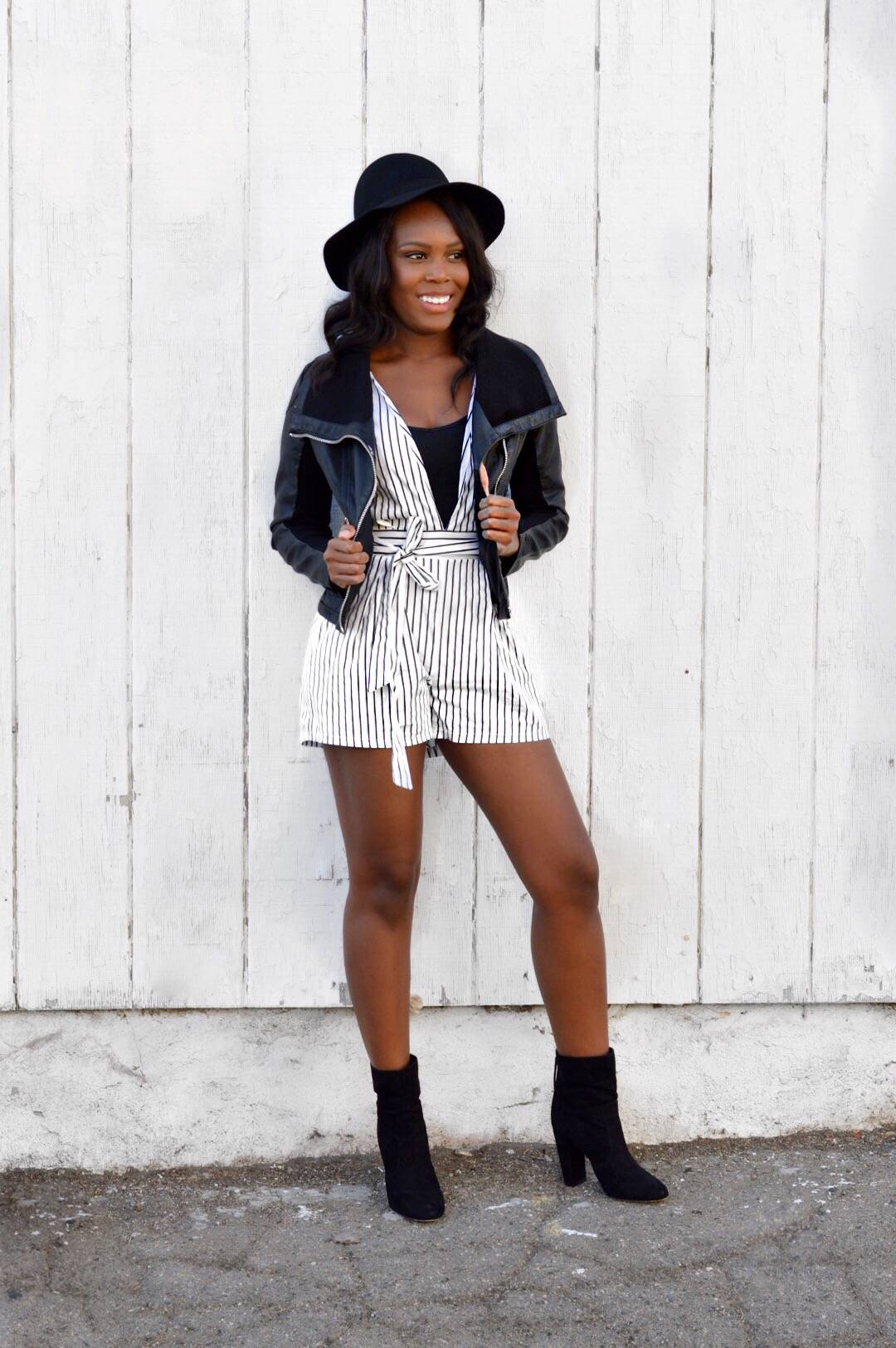 I can't believe it's October already! This year is flying by so fast and it's not slowing down. Fashion month came and left in a blink of an eye. The fall runways left me with so much fashion inspiration for the season. The weather in LA hasn't cooled down yet so it's far from sweater weather for me. I started to pull out some of my fall accessories to make my summer outfits more appropriate for the season.
One of my favorite summer outfits was this black and white romper from RoseWholesale. The low cut in the front was a bit too low for me so I put a black cami underneath. To make it more fall friendly, I added black Booties, a leather jacket and a hat. The easiest way to transition your outfits from summer to fall is by layering up and adding seasonal accessories. This layering technique works well for the weather right now in LA because i can remove layers if it gets too hot.
I invest more money in my timeless wardrobe staples and like to save my money on trendier pieces. This romper is something I consider more of a trendy item. RoseWholesale is a great place to shop the trends for less. The prices are perfect for Items you only want to wear for a season or two before moving on to the next trend. It's Also a great place to get trendier accessories for a lot less! They have some awesome chokers on the website for less than $2. For the best shopping experience be sure to read the sizing information and read reviews from other customers on the items you love. Each item also has an approximate number of days it will take to leave the warehouse which is awesome if you are shopping for a specific date and need it on time. Find more from RoseWholesale here:
Facebook: https://www.facebook.com/rosewhs
Instagram: https://www.instagram.com/rosewholesale_official/
Coupon Codes: https://www.retailmenot.com/view/rosewholesale.com
How are you styling your summer pieces this season? Let's Chat! Leave a comment below.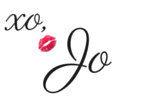 *Thanks to RoseWholesale for sponsoring this post.