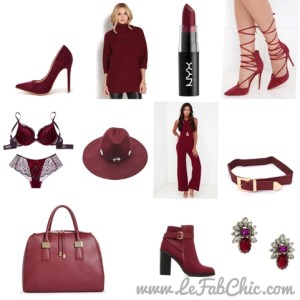 Fall fashion is upon us! Snuggly sweaters, sexy boots and chic hats are starting to rise from the dark hole called my closet and live again. My bright colors are slowly being exchanged for more neutral tones. Even though i mostly wear black, I love to add pops of color to my outfits. The hot color of the season is…WINE! From Burgundy to Oxblood, this shade is popping up everywhere and I am obsessed! Here are 11 items I am lusting after to add more wine to my wardrobe (because there's more than enough in my kitchen).
Which of these items are your favorite? How will you add this haute wine hue to your wardrobe?
xo, Jo
P.S. Some of the links are affiliate or referral links that give you special offers and I'll get some cool perks too!