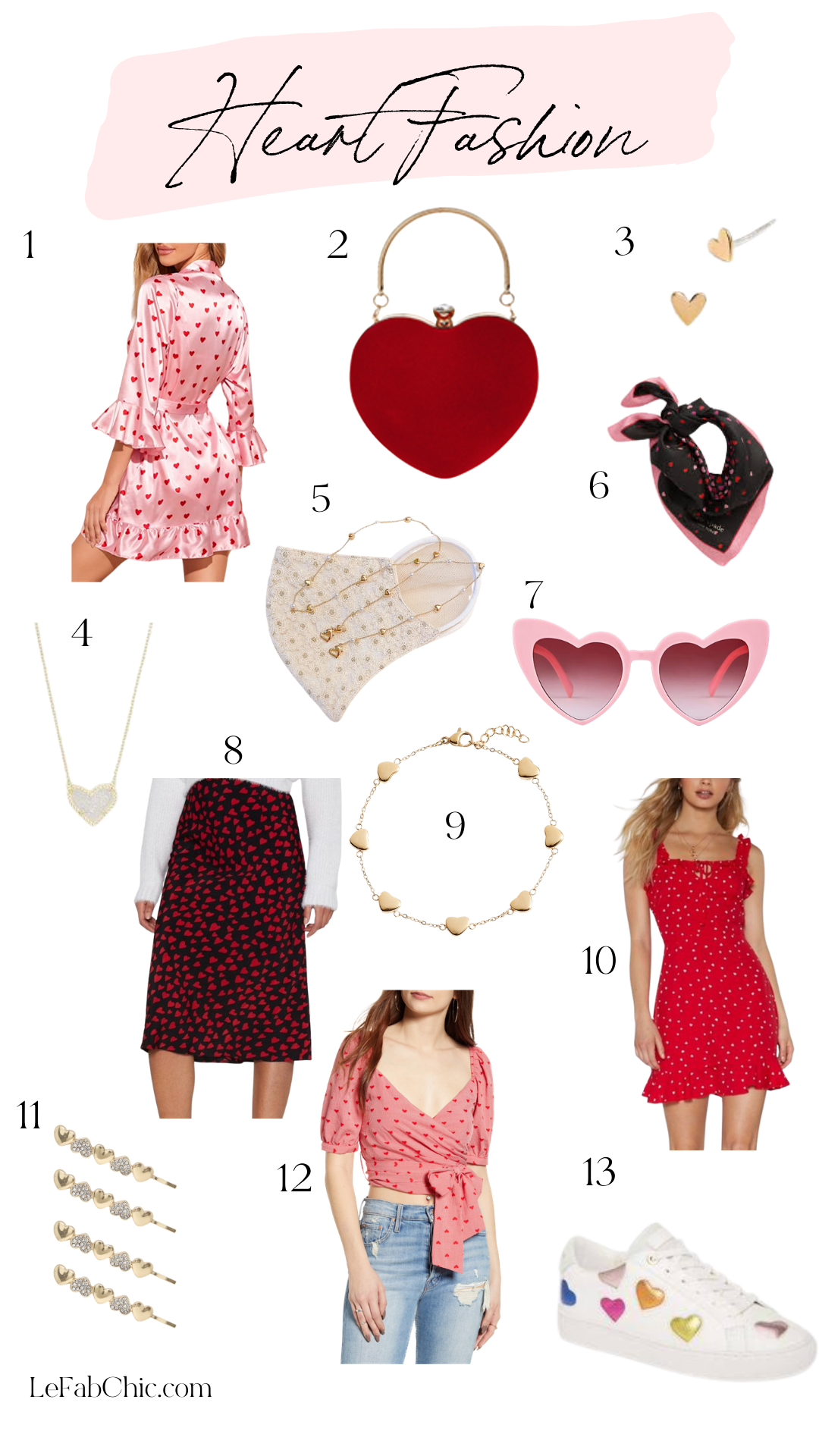 Valentine's Day is always a fun day to dress up for. Red, pink, and heart print anything! This year, we are all celebrating Valentine's day at home, but that doesn't mean you can't add a festive touch to your look. I'm all about celebrating any chance I get right now. It really uplifts my mood to go all-in on festive occasions.
If you're looking to wear your heart on your sleeve (or hair or foot…) this Valentine's day, I've got you covered. I've rounded up 13 festive heart fashion items that you can wear no matter how you're celebrating. From a robe, if you're spending the day at home, to a cute pearl mask chain perfect for running errands, these fun fashion items are things you will LOVE.
SHOP: 13 Heart Fashion Items
(click the images or pink links to shop)

1 Pink Silky Robe – Let's face it, a robe is the new day dress during this pandemic.
2 Velvet Heart Purse – An easy way to make a regular outfit more festive.
3 Gold Heart Studs – A chic little detail that you can wear year-round.
4 Crystal Heart Necklace – A classic piece with a fun crystal touch.
5 Heart Mask Chain – a pandemic festive fashion must-have.
6 Heart Scarf – So many ways to wear it! In your hair, as a neck scarf, tie on your bag…
7 Heart Glasses – Block out the sun (or the haters) with LOVE.
8 Heart Print Skirt – Swap your jeans for this chic piece.
9 Heart Bracelet – A dainty addition to your arm party!
10 Heart Print Dress – SO cute with white sneakers.
11 Heart Hair Pins – For a cute V-day 'Do!
12 Heart Wrap Top – So festive for those zoom calls (sweats on the bottom, right? lol)
13 Heart Sneakers – Strut with hearts on a classic sneaker.
Which items are your favorite? Let's Chat! Leave a comment below.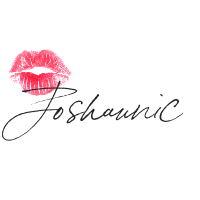 P.S. For more shopping and fashion tips, click HERE.