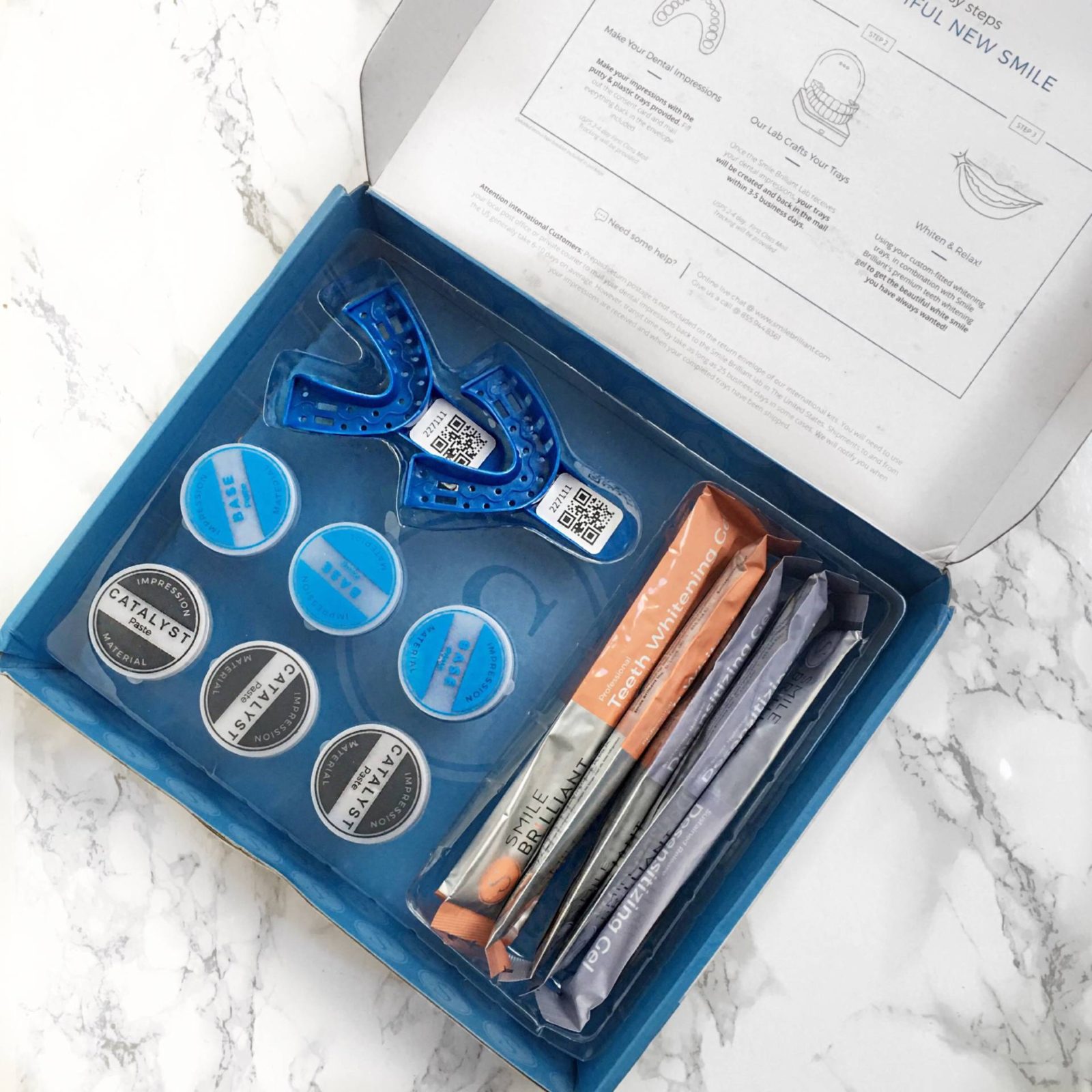 People are always complimenting me on my smile. I have to thank my parents for funding years of braces and dental surgeries ( I had 4 extra wisdom teeth!!). Lately I've felt like my smile has been a bit lack luster. It could be from the red wine and coffee I've been drinking. I tried whitening strips but they never fit my teeth correctly. I wanted to get custom whitening from the dentist but found that it was a bit pricey. So when Smile Brilliant contacted me about partnering with them for a review, I was very excited!
Smile Brilliant is the first at home teeth whitening system that provides you with custom trays. This system is exactly what you would get at the dentist but costs 70% less and you don't have to make an appointment. At first i was skeptical about doing everything thing at home but it was actually very easy. Everything comes in a kit with very detailed instructions. I was also concerned because i have slight tooth sensitivity ( have you ever touched your teeth with a Popsicle? ouch!). However, Smile Brilliant thought of that too created an amazing desensitizing gel you can add-on to the whitening system. Keep reading to see my results and for a chance to win a full Smile Brilliant System for yourself!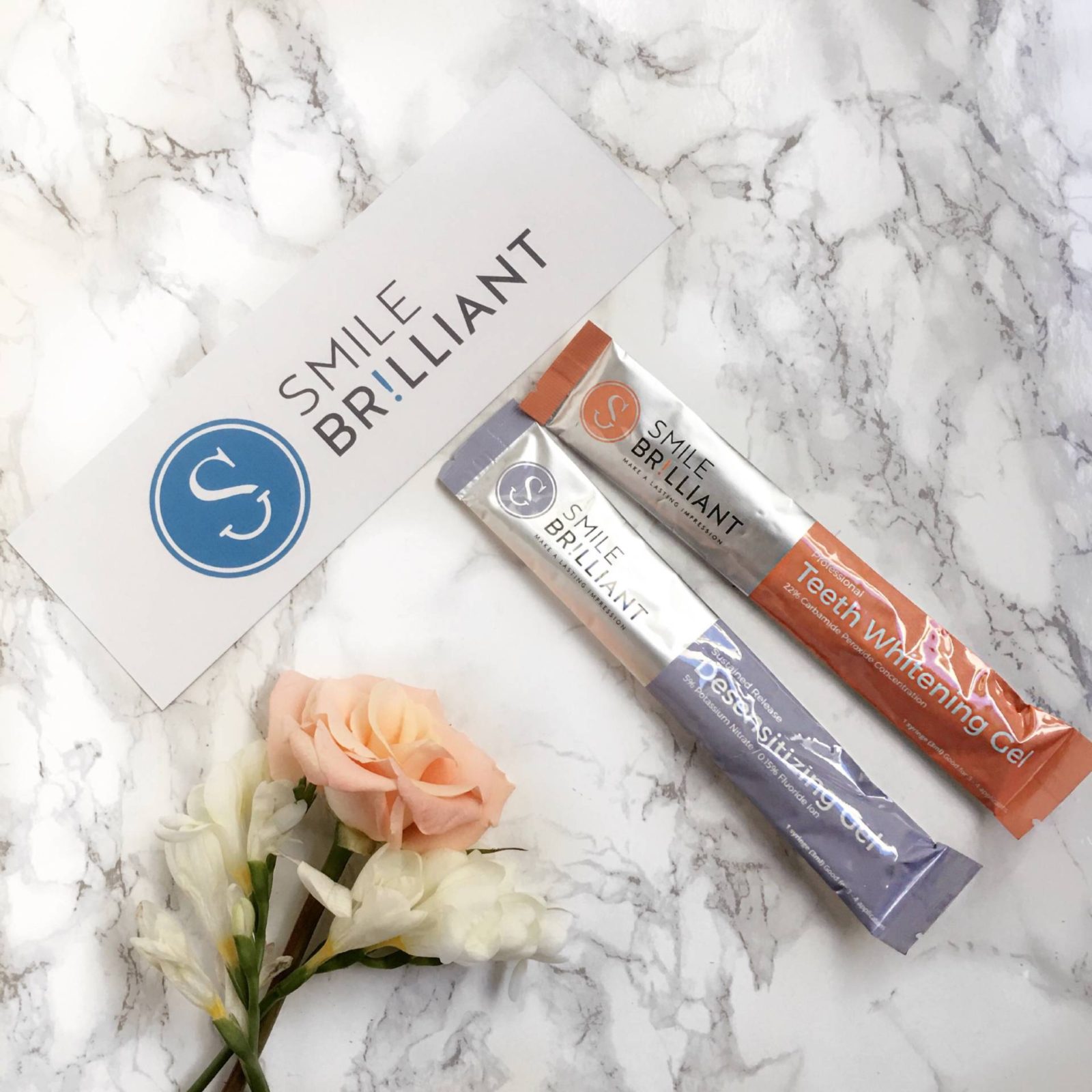 The whole Smile Brilliant process is very easy! To Make the mold for your custom trays, you simply mix two different putties together and place them in a blue tray. Then you place the tray over your teeth and wait a bit for the mold to start hardening. Once you're done, you mail off your molds in the provided pre-paid envelope. They even include and extra set of putty in case you don't get the mold right on the first try! This was awesome for me because I made a mistake biting down too hard on my first try. Smile Brilliant really thought of everything!
I received my custom trays in under 10 business days. I'm glad I also had the desensitizing gel to use which made the experience very comfortable. I used the professional strength teeth whitening gel for about an hour. Since the trays are customized to fit my teeth, I was able to wear them while doing my daily tasks. They can be worn for up to three hours so i wore them while i cleaned my house and answered emails. I am so pleased with the results Here are my before and after photos: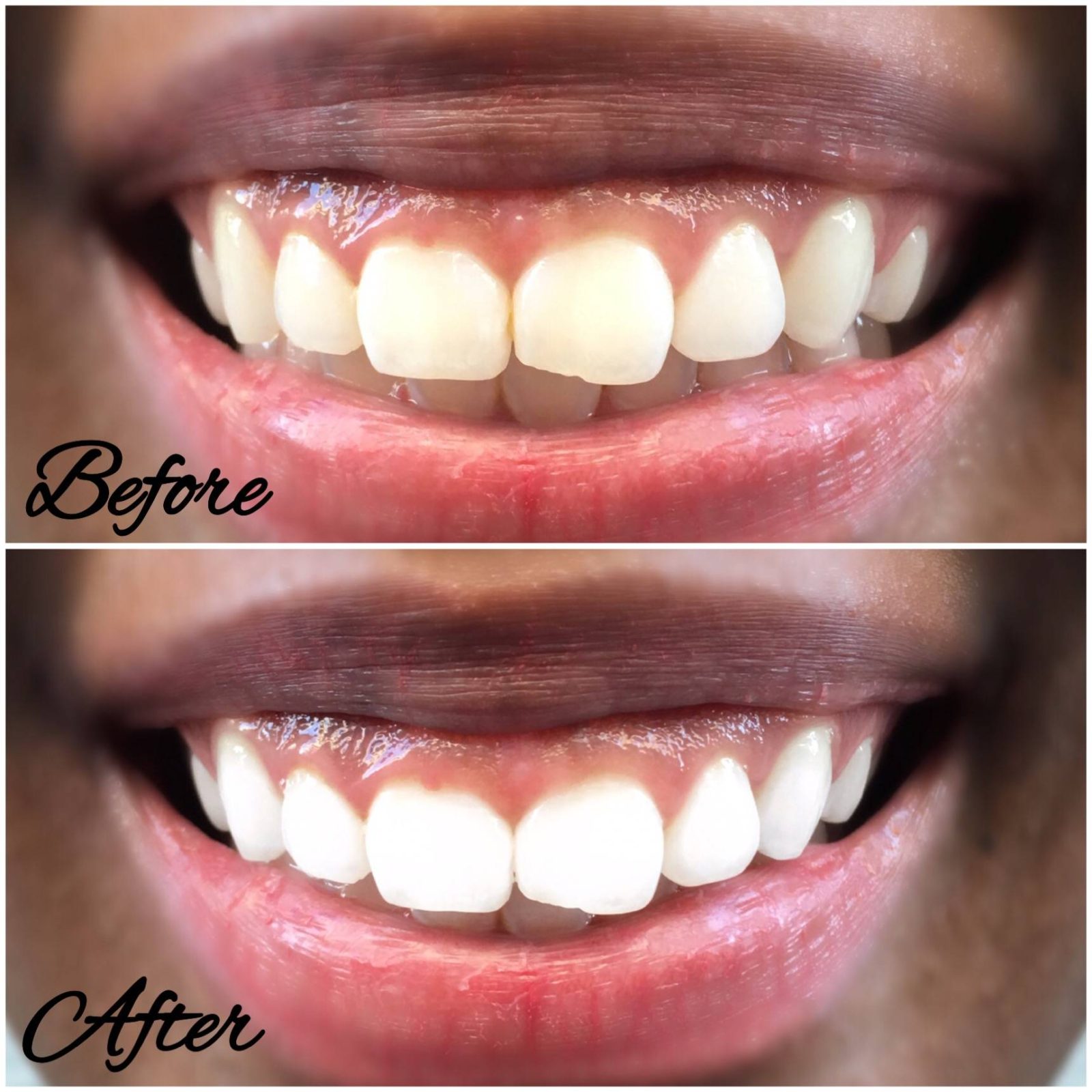 I love Smile Brilliant and I know you will too! Here are some testimonials from other Smile Brilliant customers. There are also so many amazing YouTube videos of the results! Watch my favorite one here.
Want a chance to win your very own Smile Brilliant home teeth whitening kit? Enter the exclusive giveaway for my readers by clicking HERE and entering your name and email. One winner will receive $139.95 credit for 1 tray creation kit + 6 gel syringes of their choice (3 whitening and 3 desensitizing or 6 whitening). You can shop the Smile Brilliant website for 5% off using code ' lefabchic '.
Have any questions about at home teeth whitening? Do you have tooth sensitivity?  Let's Chat! Leave a comment below.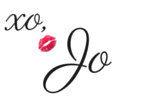 *Thanks to Smile Brilliant for sponsoring this post.