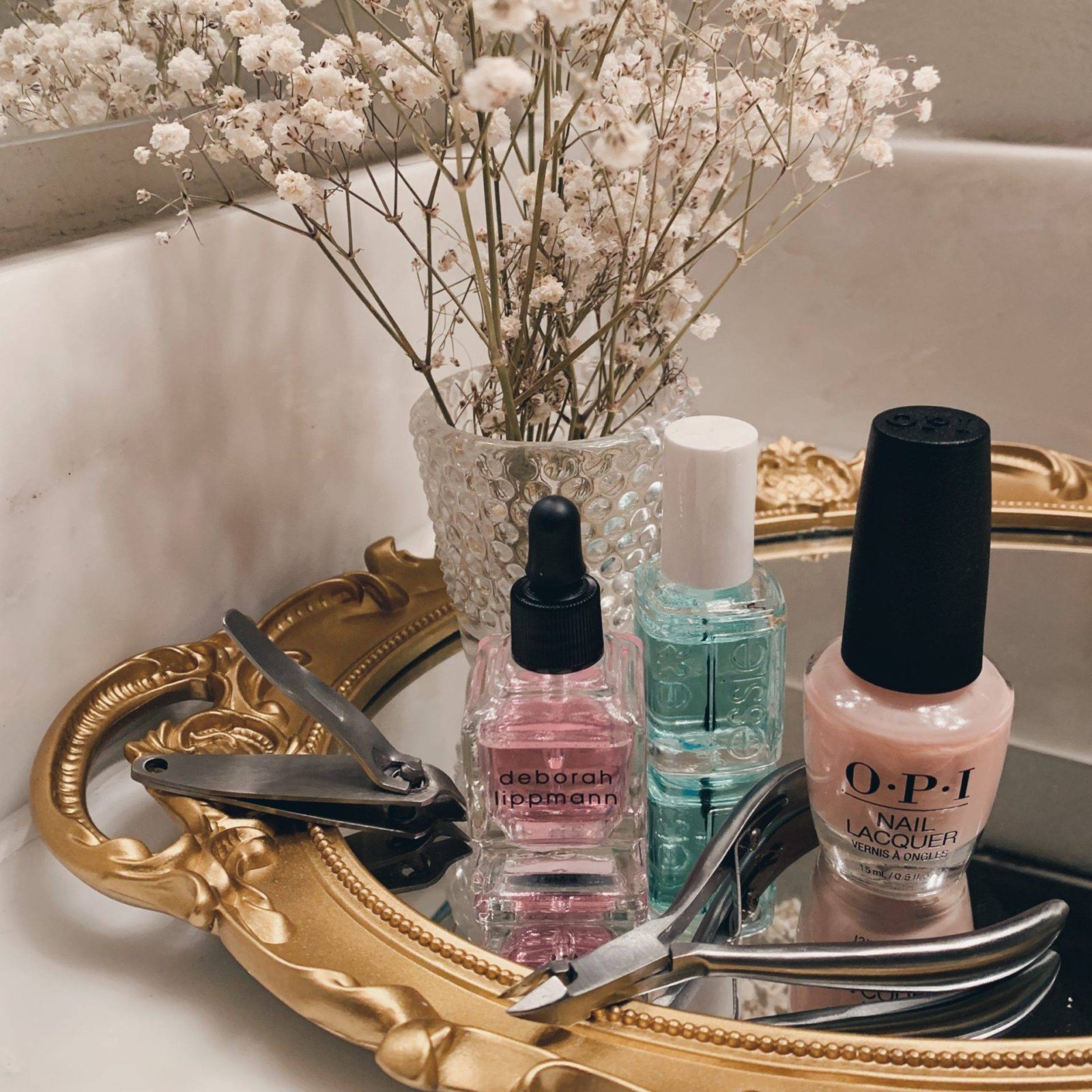 When it comes to beauty, I've always taught myself how to do everything on my own. I never wanted to be caught in a situation where my hairstylist/ esthetician/makeup artist wasn't available and I needed to pull it together. Not to mention, the cost of those services add up over time if you get them often.
One thing I stopped doing myself as soon as I had my own job was my nails. Honestly, I've just never been good at painting my own nails and having them look great. I remember having full-blown meltdowns as a pre-teen when my mom was trying to teach me how to do my own nails. Recently I've been reminded of how important it is to be able to make your nails look decent on your own. Especially if a last-minute occasion arises.
So over the last year, I've made it a commitment to do my own nails more often. You know what they say "practice makes perfect". Now I can make my nails look just as nice as the nail salon does. Lately, my at-home manicures have been lasting 10-14 days! Here are my tips for a long-lasting manicure at home:
How I Get A Long-lasting Manicure at Home
Mani Going on Day 13
1. Dry your nails before painting
Any oils or lint on your nail surface before painting can really shorten the life of your mani. Before I paint I use rubbing alcohol to remove any oil. I've found that this has really helped with keeping my polish on longer. I also recently ordered THIS 2-second mani primer from Deborah Lippmann which does the same thing but comes in travel-friendly packaging.
2. Use a sticky base coat
I know many people skip the base coat nowadays. I find that it helps to prevent your nails from being stained by darker polishes. If you use a sticky base coat, it will extend the life of your mani too! Sticky base coats dry with a tacky layer that helps your polish stick better.
3. Paint in thin layers with a high-quality polish
Now your nails are prepped for painting with step 1 and 2. For painting, you want to do 2-3 layers of polish. Keeping the layers thin will help them dry faster and last longer. Not all nail polish is created equally! You'll want to use high-quality nail polish because it won't chip as quickly as lower quality polish. In my experience so far, the 3 polishes that last the longest are Olive & June, Essie gel couture, and OPI. (Read my tips for getting a gel-like mani without the UV light HERE)
4. Add top coat every few days
This is a tip I recently learned on Instagram from @olivejune! Every couple of days, add a fresh layer of top coat to your nails. This will help seal off any areas that may be starting to chip and refreshes your mani overall.
5. Keep your cuticles hydrated
Nothing makes a mani look less than fresh than dry, scraggly cuticles. Keeping your cuticles hydrated will make your mani look great and also help you to not pick at your nails. I use Olive & June Cuticle Serum during the day because it isn't greasy. At night before bed, I massage cuticle oil into my nail. You can use any oil for this.
Shop My Favorites: 

How do you extend the life of your DIY manicure? Have you tried any of the tips above?
Let's Chat! Leave a comment below.