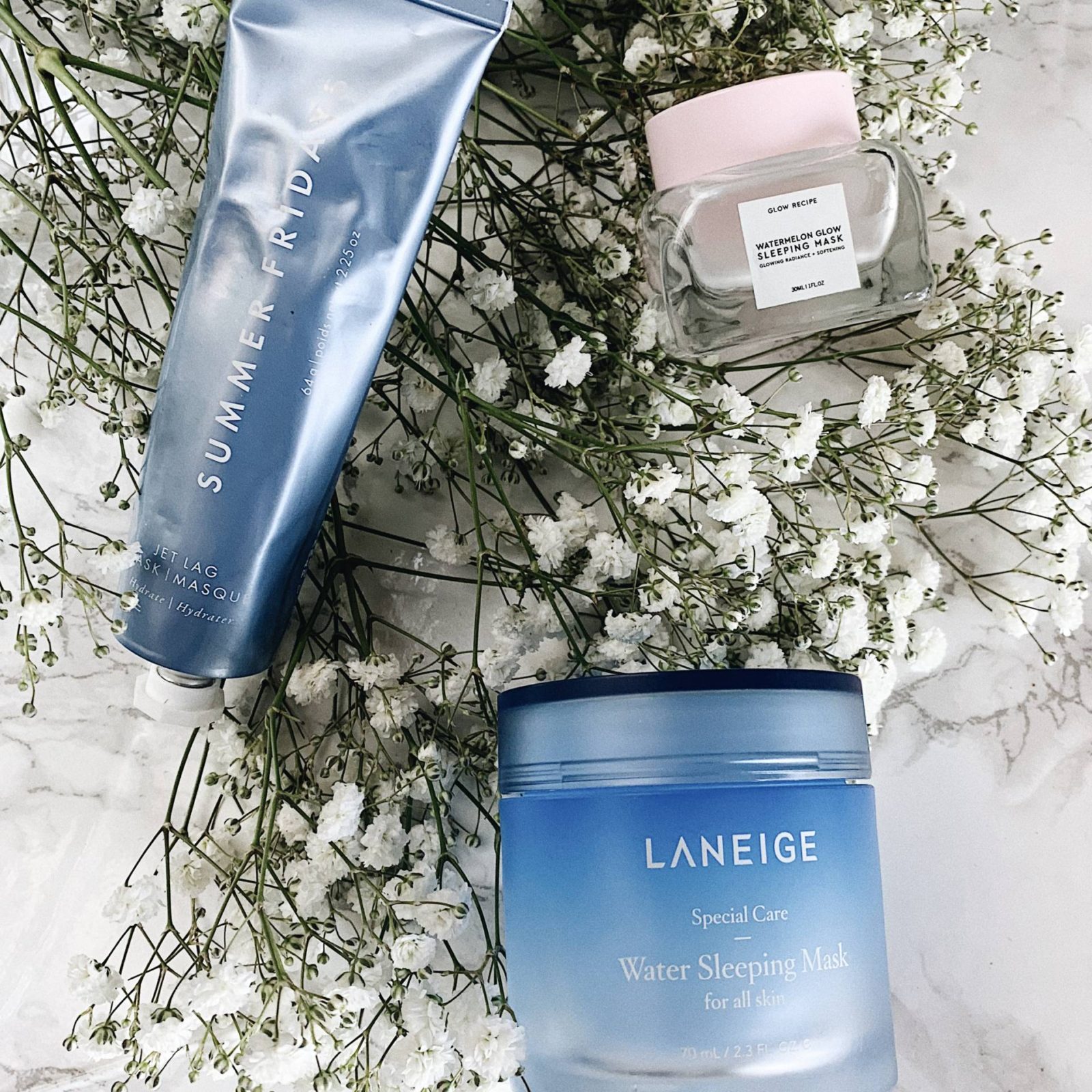 Going to bed and waking up with glowing skin sounds like any beauty lover's dream! Honestly, when I realized there are beauty products out there that work while you sleep, I was so amazed. It truly gives a whole new meaning to the phrase "beauty sleep".
I deal with dry skin and I lose a lot of moisture at night. So discovering overnight face masks was a beauty game changer for me! There are three sleeping masks that I love and use frequently for different reasons. Keep reading below to find out which ones are my faves and how I use them.
My 3 Favorite Overnight Face Masks
1.Laneige Water Sleeping Mask

This is the first sleeping mask I discovered. There was a sample in a magazine I was reading so I decided to try it out. From then on I was hooked! This sleeping mask is for any skin type and gives you light hydration throughout the night. I like to keep it in my mini skincare fridge for a soothing, cool feeling when applied. I like to use it on days when my skin isn't overly dry but can use the added hydration. The amount you get for the price is great too!
2. Glow Recipe Watermelon Sleeping Mask

You've definitely seen this pretty pink goo in a glass jar on your Instagram feed before. I saw it so many times that I decided to buy it. It smells AMAZING! Like a watermelon jolly rancher but not too scented. It is great for nights when I need hydration AND some exfoliation. Like when I have dry patches on my face. It also is my go to when I have a pimple because of the exfoliating action. The exfoliation is gentle and won't irritate your skin. You'll wake up with a GLOW.
3. Summer Fridays Jet Lag Mask

I've talked about the 3 different ways I use this mask HERE. Using it as a sleeping mask is my favorite way to use it! I use it on nights when I am super dry. I also always use it if I'm sleeping at a hotel to protect my skin from the dry air. I use a thick layer after cleansing. It has a very light exfoliating action that helps the moisture go deeper into the skin. You'll wake up looking dewy and well rested. They call it Jet Lag mask for a reason.
Shop the post:

Have you tried any of these masks? Let's chat! Leave a comment below.