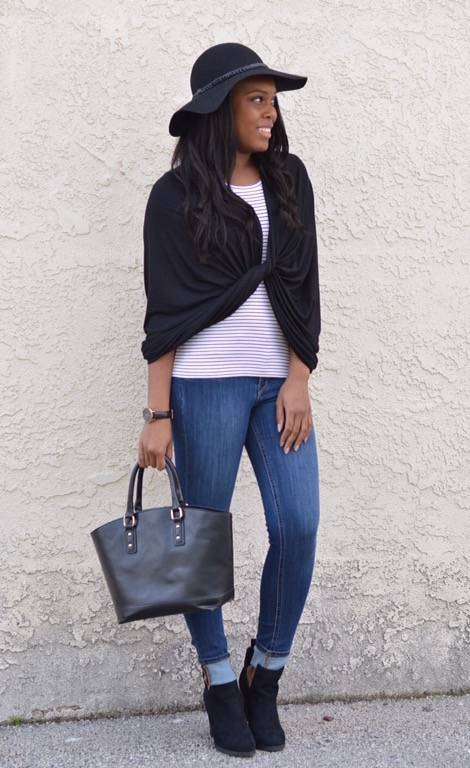 I used to be a serious fashion hoarder. Escpecialy when it came to packing for travel.  I remember one weekend trip where I brought a large suitcase and a rolling train case for my makeup. I obviously didn't even use half of the things i packed.
Overtime I found ways to reduce my luggage size (and oversized luggage charges). One of the best tips I have for packing lightly is to find items that can be worn multiple ways. Read my other tips HERE.
While on the hunt for clothing pieces that can be worn multiple ways, I found the ultimate piece that can be worn over 100 different ways! The HIPKNOTIES multiway garment is a must have, especially for travel.
I always bring mine in my carry on. If your luggage gets lost, you won't be without something to wear no matter what occasion you have. It can be worn as a top, skirt, dress, scarf, even an airplane blanket! You can see so many ways to style it HERE. I'm sharing 3 of my favorite ways to wear it below.
1. As a Wrap /Scarf
The HIPKNOTIES Multiway garment is the perfect wrap or scarf. This look is a great way to wear it at the airport. It will save room in your carry on and you can also use it as a blanket.  Style it with a comfy tee, jeans, booties and a hat for an airport chic look that is still comfortable.
2. As a Skirt
You can make so many different styles of skirts with the HIPKNOTIES multiway garment. I love wearing it as a wrap skirt with a chic belt. I transitioned my airport wrap look to this skirt with the same top. With a quick switch of the shoes and accessories, You're dressed and ready for whereever the day may take you. 
3. As a Dress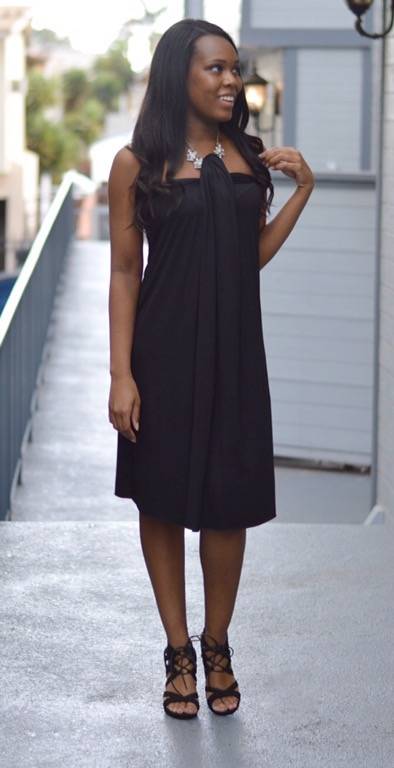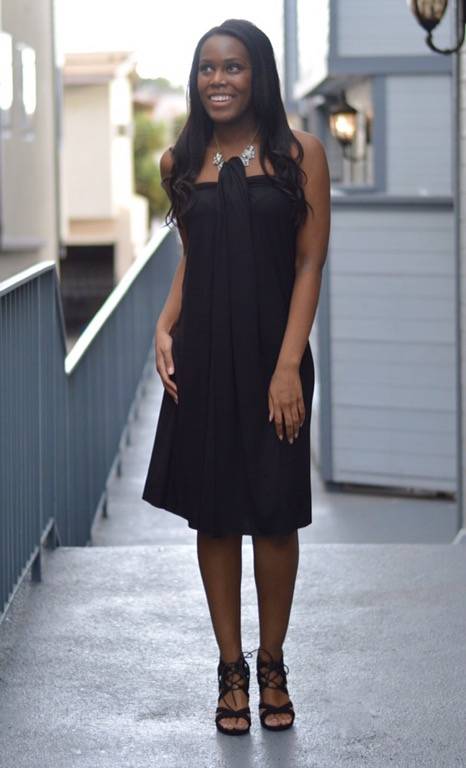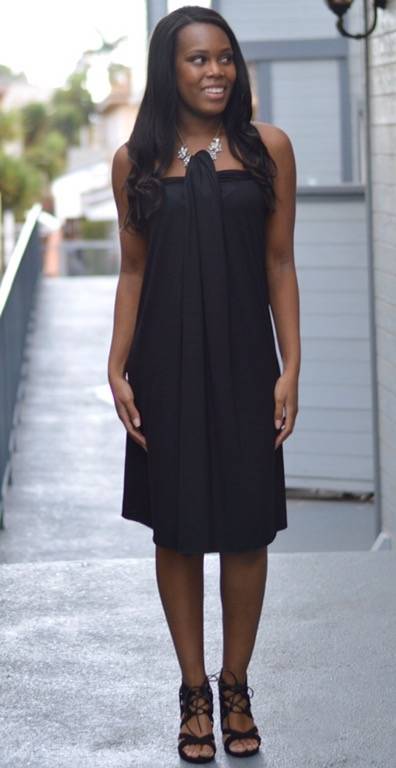 There are so many ways to style the HIPKNOTIES multiway garment as a dress. You can make it elegant or casual. I styled it as a halter style dress and added some bling by using one of my favorite necklaces. This look is perfect for a more dressy occasion like dinner and cocktails.
Now you can see why the HIPKNOTIES multiway garment it my must have item for travel. There are so many different colors and lengths to chose from. It comes also comes with clear bands to help you achieve whatever style you desire. I've styled 3 different looks with just a few items that can fit in my purse. When I'm not traveling I always bring my multiway garment in my car for those unexpected, last minute events (it happens a lot in LA).
Visit HIPKNOTIES.com to see more ways to style it. Also be sure follow HIPKNOTIES on Instagram and Facebook.
How would you style your HIPKNOTIES multiway garment? What is your space saving travel tip? Let's Chat! Leave a comment below.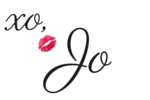 *This HIPKNOTIES multiway garment was sent to me for reviewing purposes. As always, all thoughts and opinions are my own.