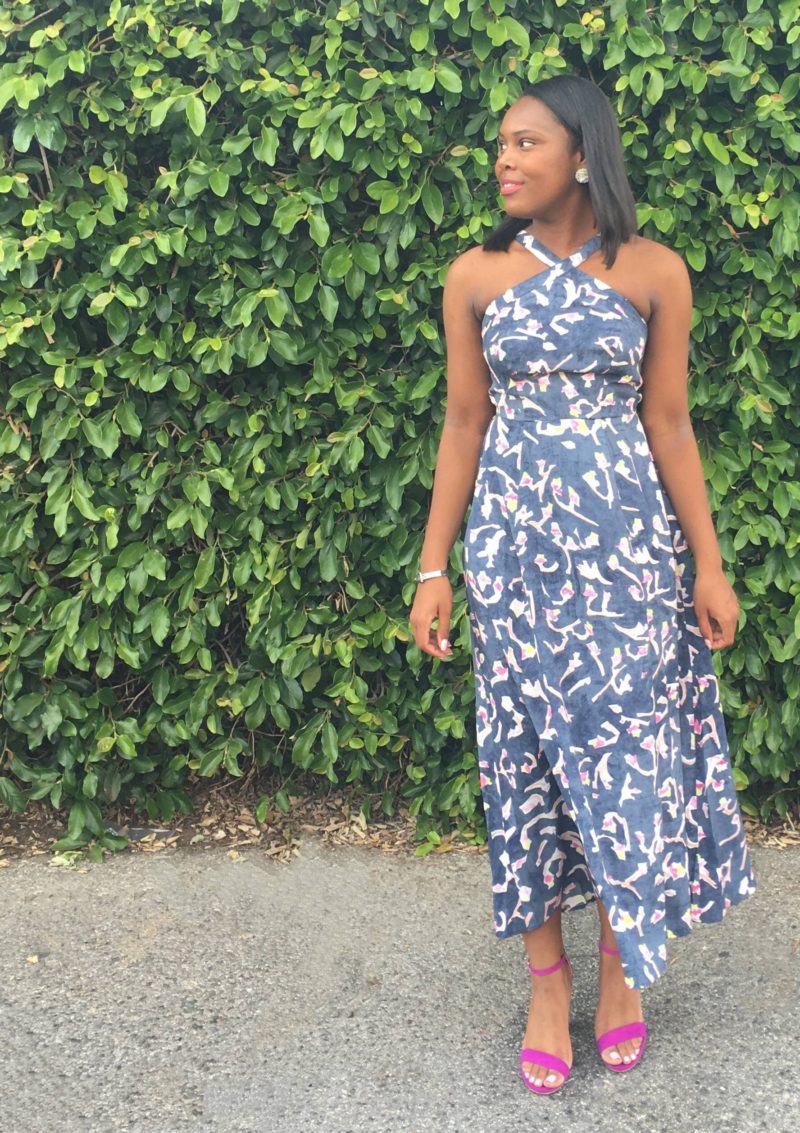 The weather is finally warming up and there are so many exciting things to do! Spring picnics and beach vacations are on everyone's agenda. I'm excited because I will be going on a 7 day cruise to the Bahamas this week. This will be my second cruise to the Bahamas. The first time around I over packed because I had no clue what to wear. This time I have a better idea of cruise fashion. Below I'm sharing what to wear on a Caribbean cruise.
How to Dress for a Caribbean Cruise
1.Formal Dinner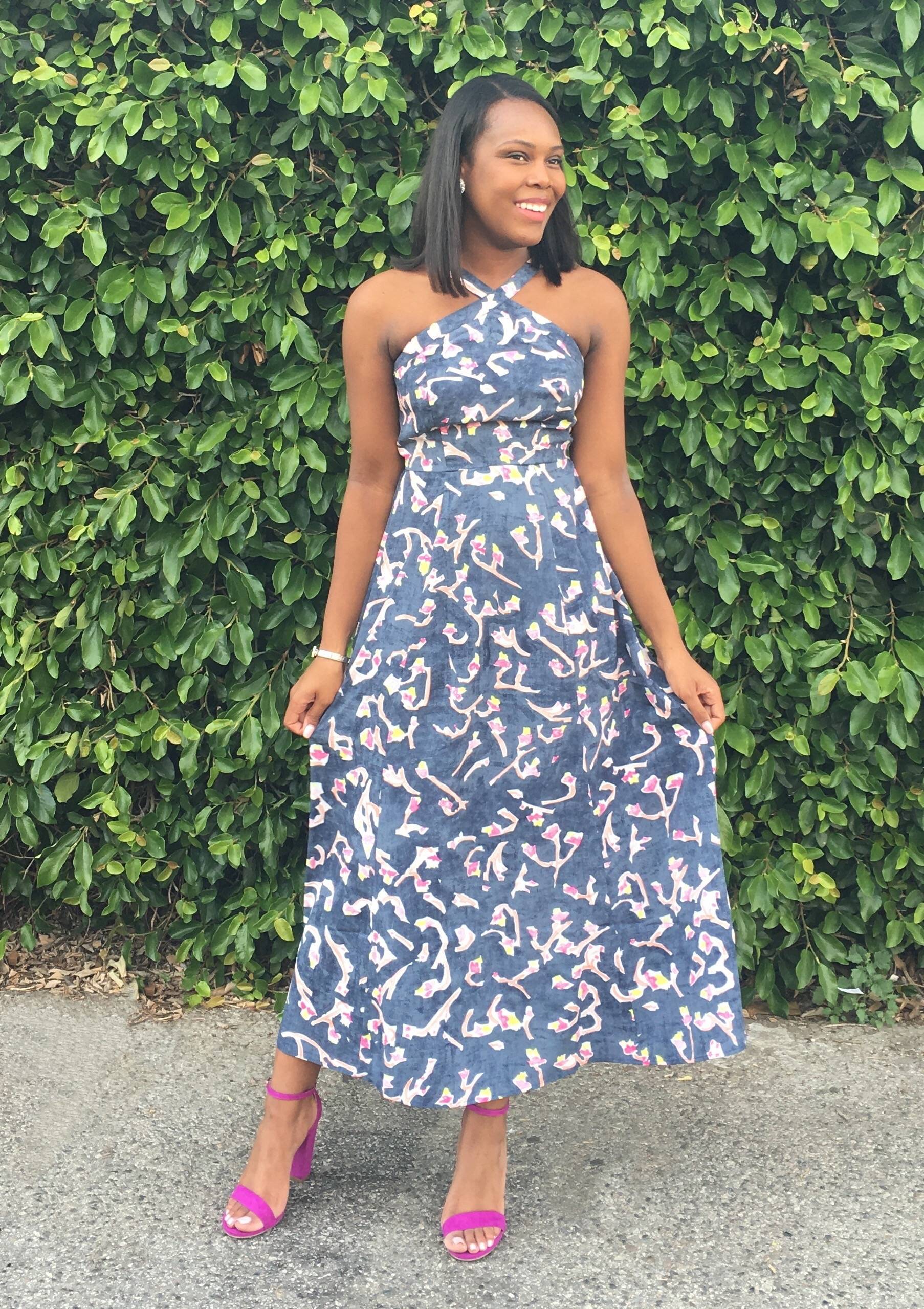 Most cruises will have at least one formal dinner night. Some people go all out in gowns and tuxedos. Resort Wear formal is also acceptable (not to mention more comfortable). I usually opt for a resort chic maxi dress and make it more formal with my accessories. The Aurora Dress from cabi's yacht cruise collection is perfect for formal cruise dinners. It's comfortable but still dressy enough to wear for the formal dinner days. I styled mine with hot pink heels for a fun pop of color and simple jewelry.
2. Casual Dinner
Each cruise line has its own dress code for dinner and other events. The dress code for the cruise I'm going on is smart casual for dinner. Resort wear smart casual is usually a dress or pants and blouse with dressy sandals (no flip flops or shorts). The Knot Dress is the perfect style to wear for smart casual cruise dinners. I styled it with the Isla wedges from cabi and a simple bangle. The wedges are so comfortable and make the look a bit more dressy than if it were styled with sandals.
3. Port Days
If you're going on a cruise to the islands, most port days will be spent at the beach. Swimwear is only allowed in pool areas, so you'll want to wear something chic to cover up, The Calypso Skirt  is a great piece for covering up your swimwear! The print is perfect for a tropical trip and it has a lining to give you added coverage. I styled the skirt with a long bikini top. Comfy flip flops, a hat and sunglasses are a must whether you plan on going to the beach or exploring the city.
4. Cruising Days
On longer cruises you'll have a few days where you don't stop at a port and stay on the ship all day. There are a lot of activities to do on board. This is the day to wear typical spring vacation attire like shorts and tank tops. The Lace Cami, Tomboy Shorts and Athena Sandals create a fashionable, comfortable look that is perfect for cruise activities.
These are the 4 most common events on any cruise.  You'll also want to bring clothes for any additional excursions you book like snorkeling or theater shows.
You can see how is style these pieces and what else i wear on my 7 night cruise by following along on Instagram @LeFabChic.
What other cruise questions do you have? Let's Chat! Leave a comment below.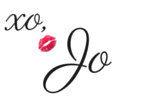 *Items marked c/o were sent to me for reviewing purposes. As always, all opinions are my own.