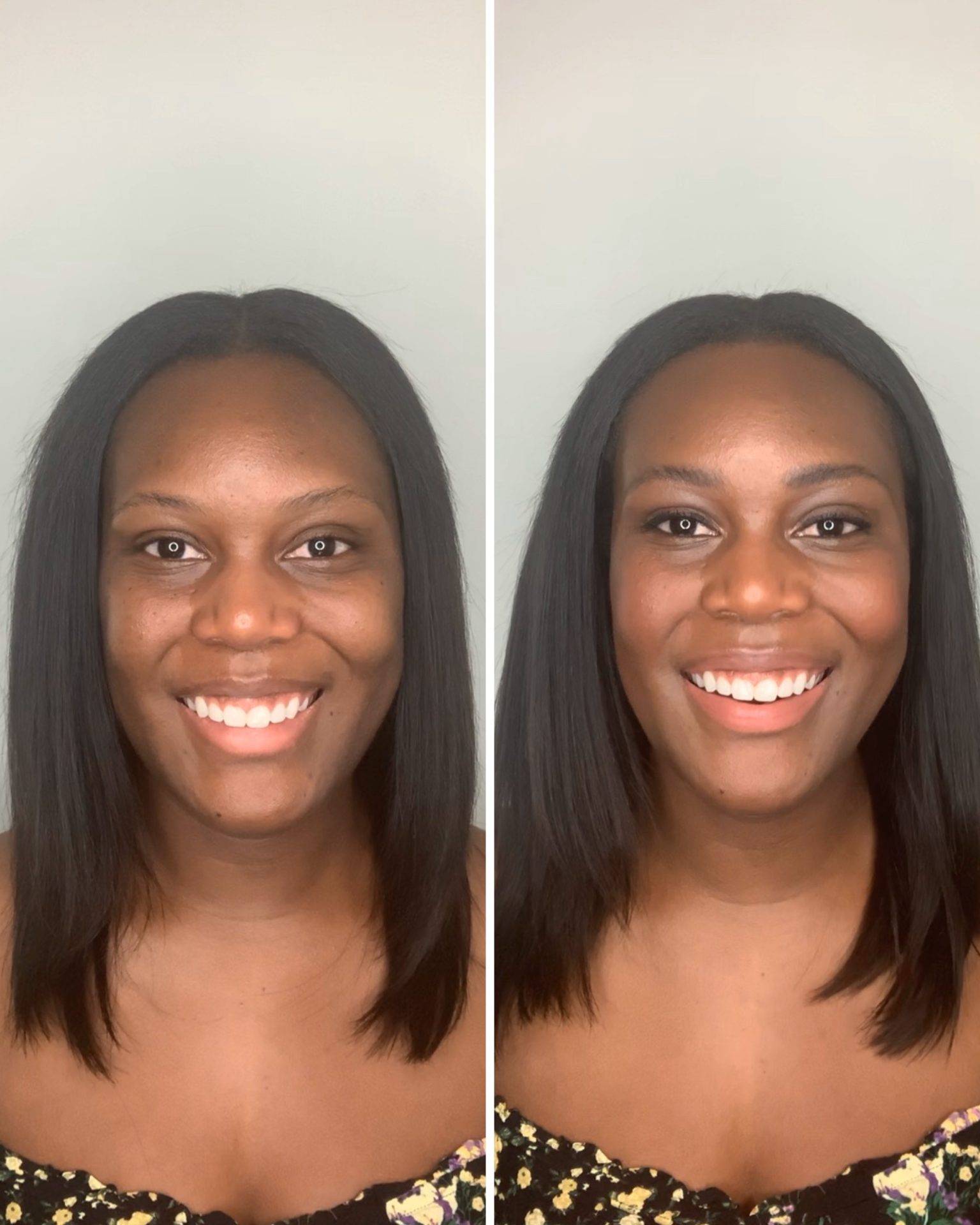 The makeup trends we see and try are definitely influenced by social media and beauty gurus. If you think about the term "Instagram makeup" I'm sure you can picture the look in your head. Heavy foundation, drawn on gradient eyebrows, cut crease eyeshadow with shimmer, contour and matte liquid lipstick.
While that look is very beautiful and requires great skill to achieve, I find my self into a much more subtle natural makeup style. Think more so how you see people look on red carpets or TV. You can tell they have makeup on, but it's not over the top or overdone. Below I am sharing 3 tips for achieving a subtle natural makeup look.
3 Tips for a Subtle Natural Makeup Look
View this post on Instagram
1 Use Tinted Moisturizer or Tinted Oil
Foundation is great for full glam looks or if you feel you need more coverage. However, tinted moisturizer gives a light wash of coverage that makes your skin look more even without looking thick or cakey. For everyday subtle looks, try swapping out your foundation for a tinted moisturizer. Or if you have dry skin like me, a tinted oil will give you a more youthful hydrated glow.
2 Use Dark Brown instead of black
Black mascara and liner are the standards when it comes to any glam eye look. For more natural makeup looks, I swap my deepest black liner and mascara for a deep rich brown. It still highlights your features and makes your eyes stand out without being too harsh against the rest of the subtle makeup.
3 Blend and Set
Blending is key for any great makeup look. It's even more important for subtle, natural makeup. Make sure you really blend all the products you're using for a seamless natural look (a Beauty Blender is the perfect tool for this). Also, my number one favorite thing to make my makeup look more natural is a mist of FIX+ by MAC. I've been using it for years and there isn't another makeup mist that makes your makeup look more natural.
Shop the Products for my Subtle Natural Makeup: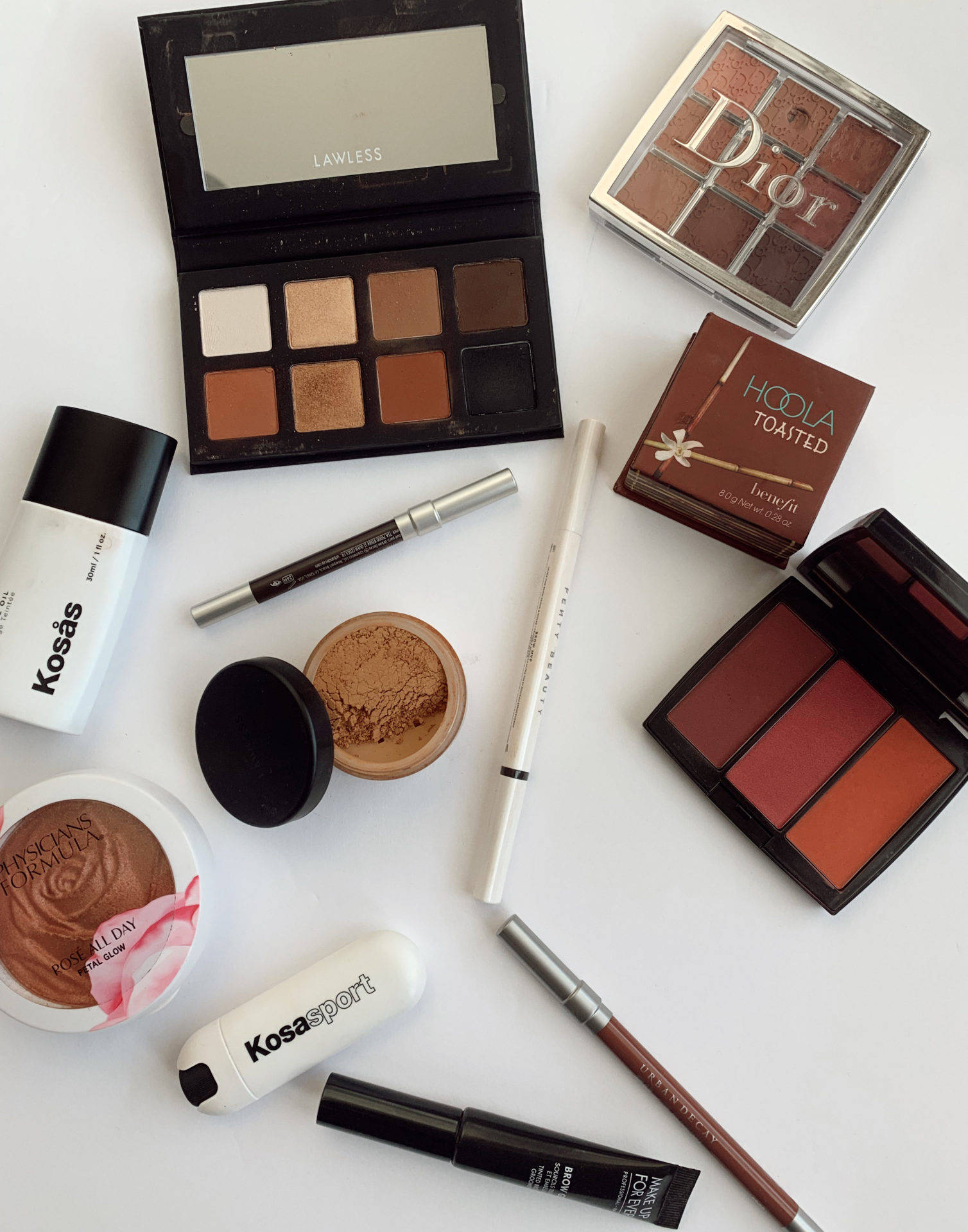 Face Products:

– Kosas Cosmetics Tinted Face Oil in Shade 8.2
– NARS Creamy Radiant Concealer in  Hazelnut
– Benefit Cosmetics Hoola Toasted Bronzer
– Lawless Seal The Deal Powder in Golden Translucent
– M.A.C Fix+ Setting Spray
Eye Products:

– Fenty Beauty Brow MVP in Soft Black
– MakeUpForever Clear Brow Gel
– Lawless The Little One Eyeshadow Palette
– Pat Mcgrath FetishEye Mascara
– Urban Decay Cosmetics 24/7 Eye Pencil in Demolition
Lip Products:

– Kosas Cosmetics Kosasport Lip Fuel in clear
– Urban Decay Cosmetics 24/7 Lip Pencil in 1993
– Dior Makeup Backstage Lip Palette
Tools:

– Beauty Blender sponge
– Sephora PRO Tapered Crease #19 and Shadow #14
– M.A.C #129 Brush
– Real Techniques blush brush, powder brush, setting brush, detailer brush, accent brush
Do you wear subtle natural makeup or are you more glam? Let's chat! Leave a comment below.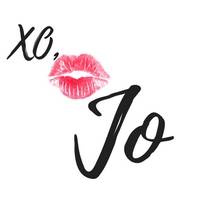 For more beauty posts, click HERE.