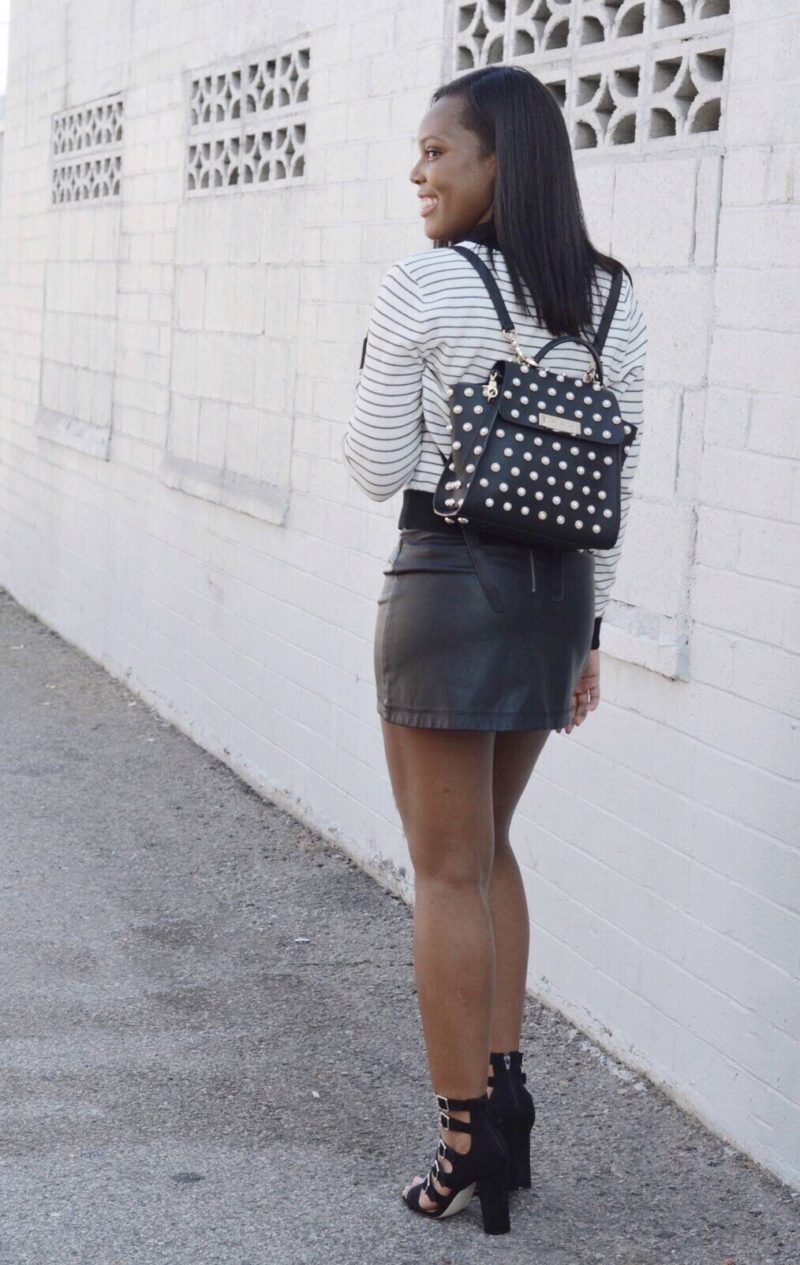 A majority of my wardrobe is black or white. Sometimes I add a pop of color to my outfits but I really love a black and white look. There's something so classic about the color combo!
Wearing all neutral colors can be boring. Especially if you're going for a more fashion forward look. I have a few styling tips I use to make sure my neutral outfit is anything but basic. Below I'm sharing 3 chic tips for styling a black and white outfit.
3 Tips for Styling a Black and White Outfit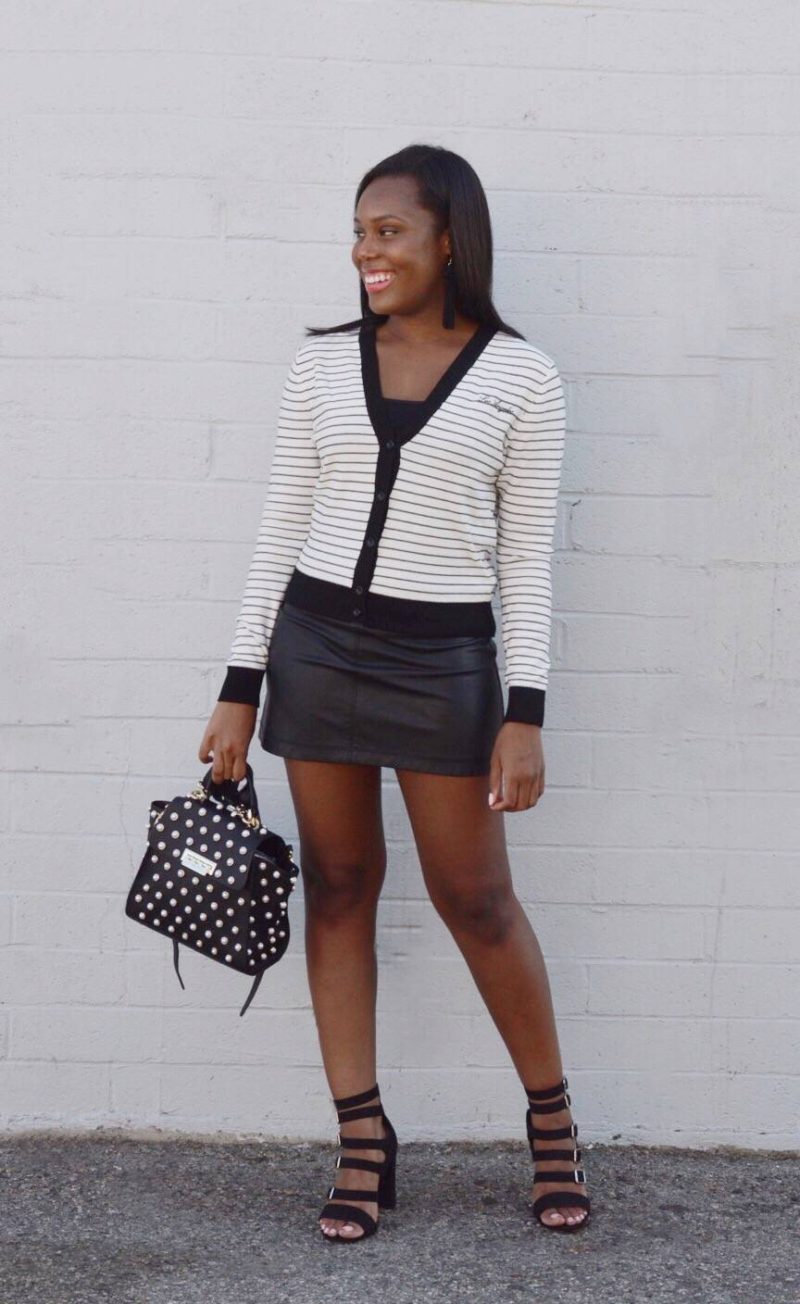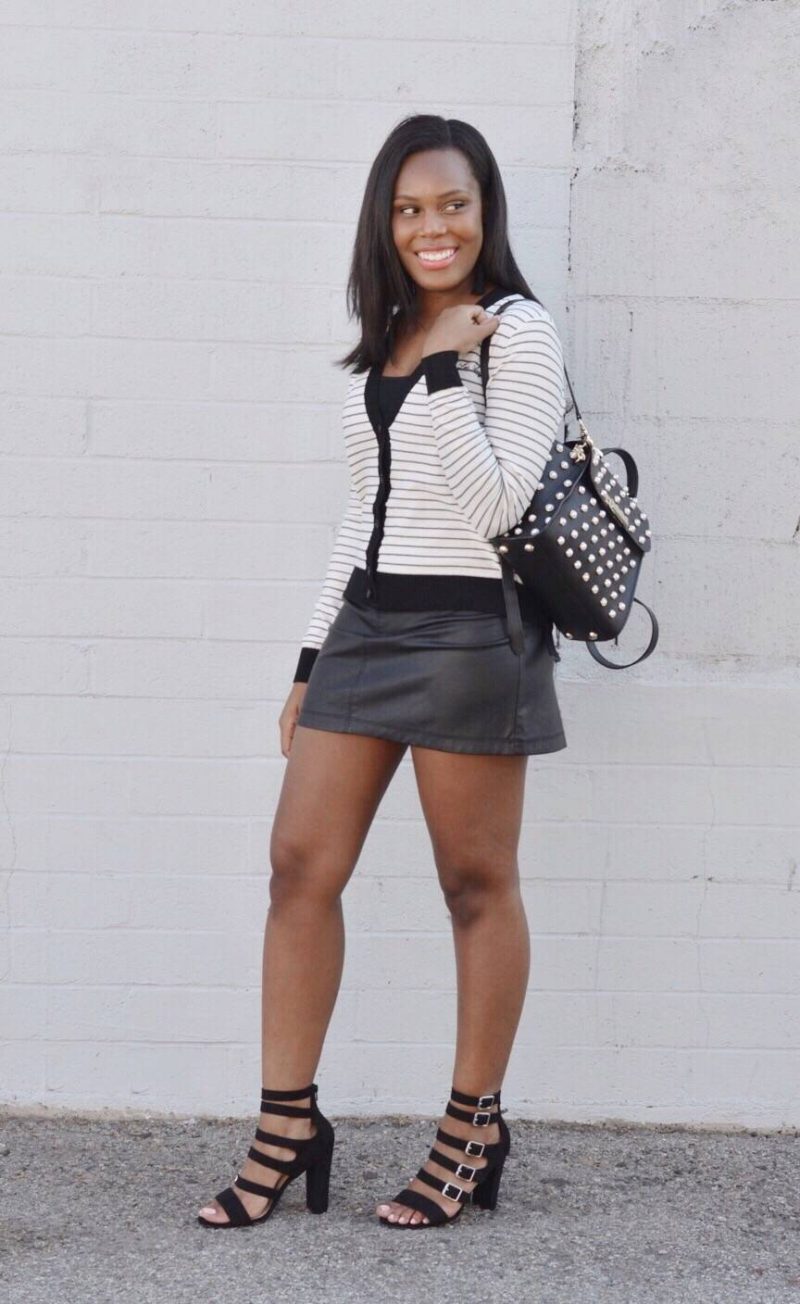 1.Wear a pattern
It is easy to pair solid, neutral pieces together. Patterns add an attention grabbing detail to neutral colored looks. My favorite black and white pattern is classic stripes. I styled my look with a chic striped cardigan. I love this one because it has a fun detail with "Los Angeles" embroidered on it.
2.Add accessories with embellishments
Accessories are the easiest way to switch up your style. Embellished accessories are a great way to add fabulous details to a basic black and white look. A  pearl embellished convertible backpack is the perfect accessory because its combines two current trends: pearls and backpack bags. Wearing strappy heels with buckle details instead of styling the look with a basic pump also adds a fashionable twist.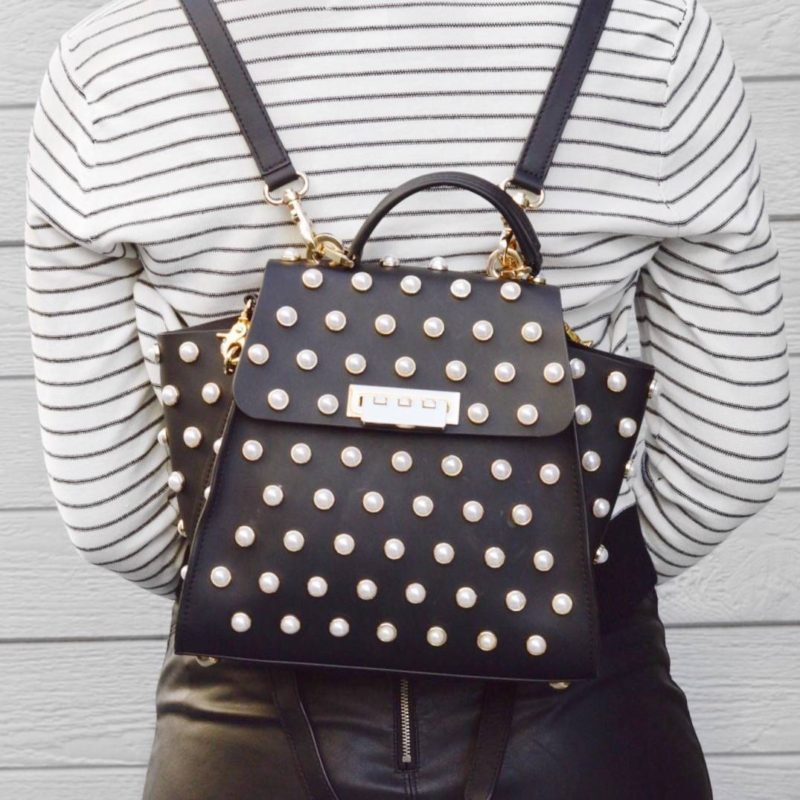 3.Play with texture
My wardrobe staples are typical cotton neutrals. Adding a textured piece really changes up the look. Try adding leather, denim, linen and other textures. My textured item of choice for this look is a faux leather mini skirt.
Shop my look: 

Cardigan: Forever 21 // Skirt: Abercrombie (sold out similar HERE) // Shoes: JustFab
Backpack: ZAC Zac Posen (rent it HERE to try the trend) // Earrings: Forever 21
What are your tips for styling a fashionable neutral outfit ? Let's chat! Leave a comment below. 
P.S. Love styling tips? Check out my tips on how to glam up your casual summer style.