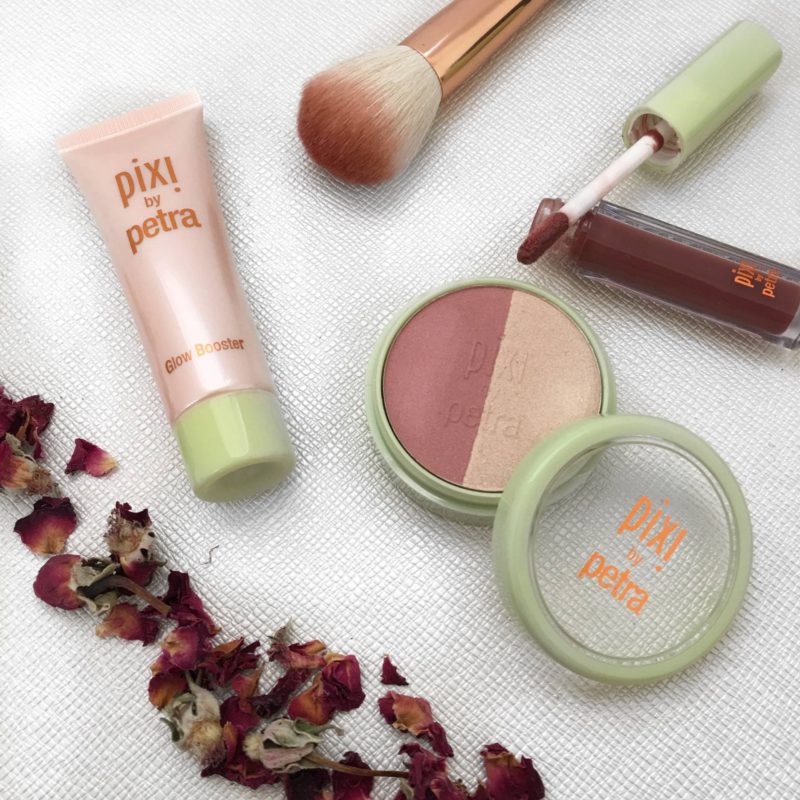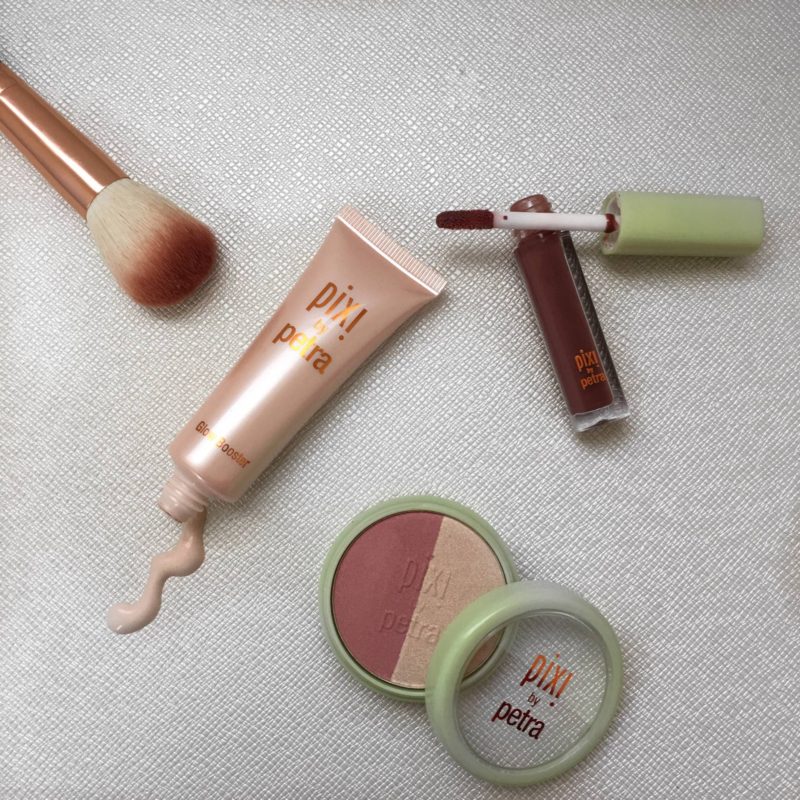 Happy first week of spring! Flowers are blooming (so are my allergies lol) and the weather is finally warming up so we can wear  Spring 2017 trends. I am always excited to try new, seasonal trends. If you read my blog often, you know my philosophy is to save on trendy items and spend more on classic items. The easiest way to make your look more on trend is with makeup!
Beauty, just like fashion, gets new trends of it's own every season.We see makeup looks change very often. I have my everyday makeup routine but to make my look more updated, I add a trend or two that fits my style. This season's trend that I've been adding is rose colored makeup! I usually stick to light, natural colors for my makeup. So this trend fit right in with my style.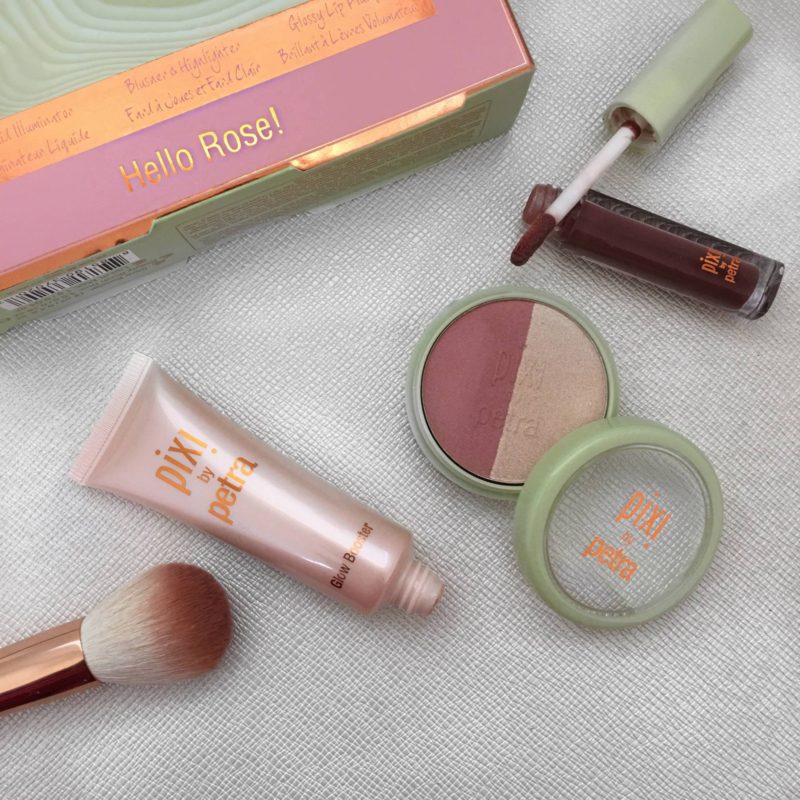 Pixi by Petra sent me their new Hello Rose makeup set and it was just what i needed for a spring look. It includes a lip gloss, glow booster and blush/highlight combo. By adding just these three items, it gave me a fresh spring update to my routine. Below is a review of each item and how I added it to my makeup routine.
Spring 2017 Beauty Trends: Rose Colored Makeup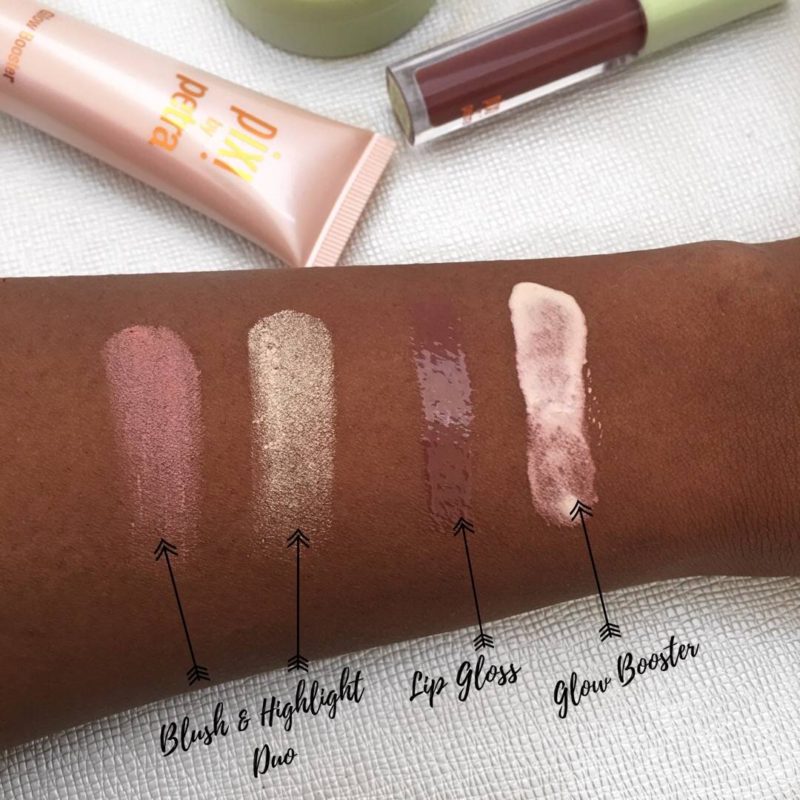 1.Glow Booster in PinkPearl
This is a rose gold glow enhancing lotion that can be mixed with your foundation or worn alone as a highlighter. It also adds hydration which I love because I have dry skin ( read my dry skin tips HERE). I've been using it as a highlighter on my cheekbones and the bridge of my nose.
2.Beauty Blush Duo in Rose Gold
This is a Rose and Gold blush duo. You can wear them alone or mix them together for that extra glow. The colors are very sheer especially on my darker skin tone ( see swatches above for reference) . I wear the rose color to give me a light wash of color on my cheeks. I use a little bit of the gold color on the inner corners of my eye to make them appear brighter.
3. LipLift Max in Sheer Rose
I really love that glossy lips are back in style because my lips were to dry for the matte lip trend. This lip gloss has a minty, tingly sensation that also plumps your lips. I already have full lips but I like the plumping action because it helps fill in the fine lines. For day I wear this alone and at night I layer it over my lipstick.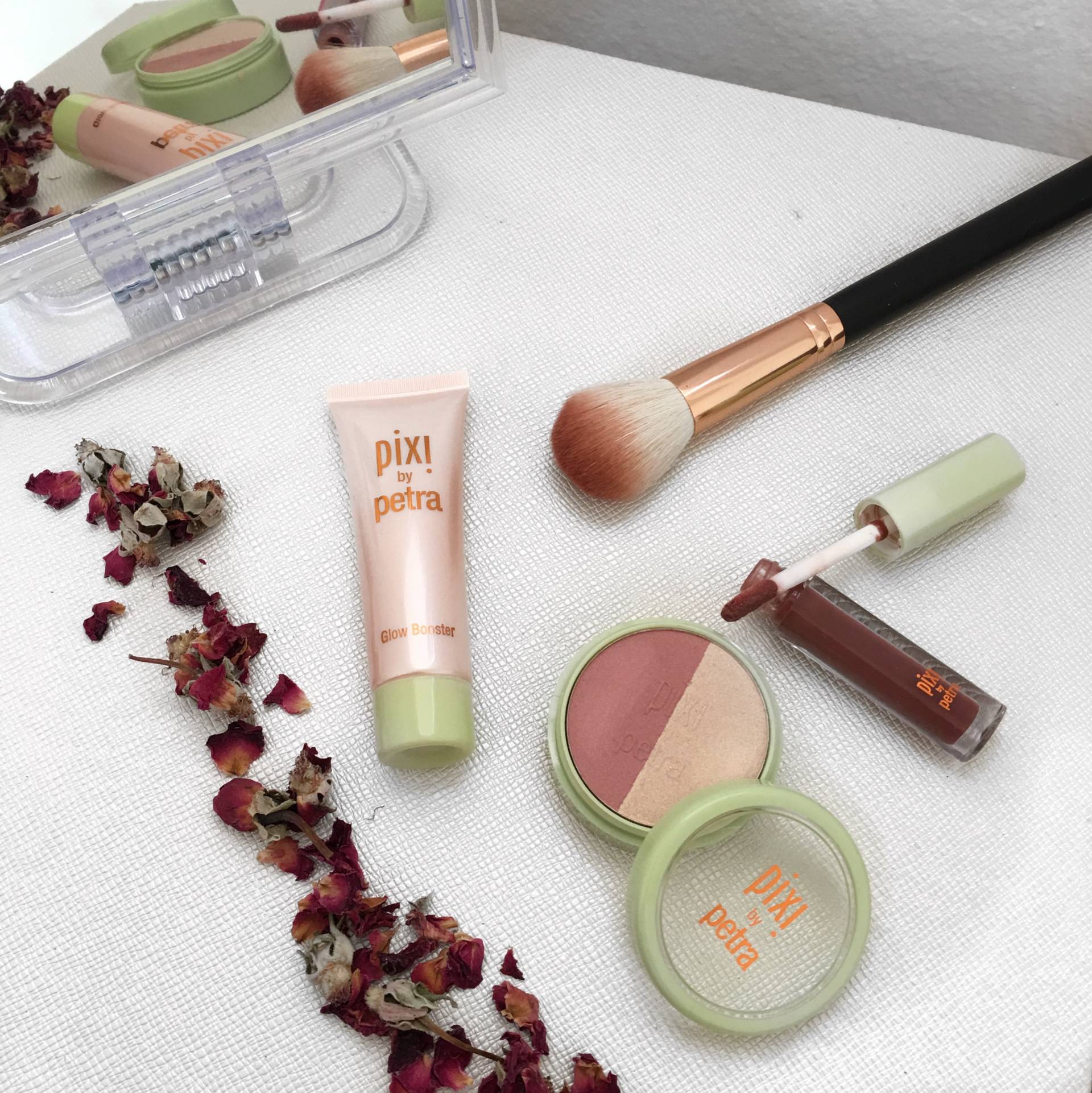 You can buy this Pixi by Petra Set HERE or at your local target for only $25! I love that you can update your existing beauty look by just using this set.
Here are a few rose colored beauty products to try:

What spring beauty trend are you adding to your look? Let's Chat! Leave a comment below.