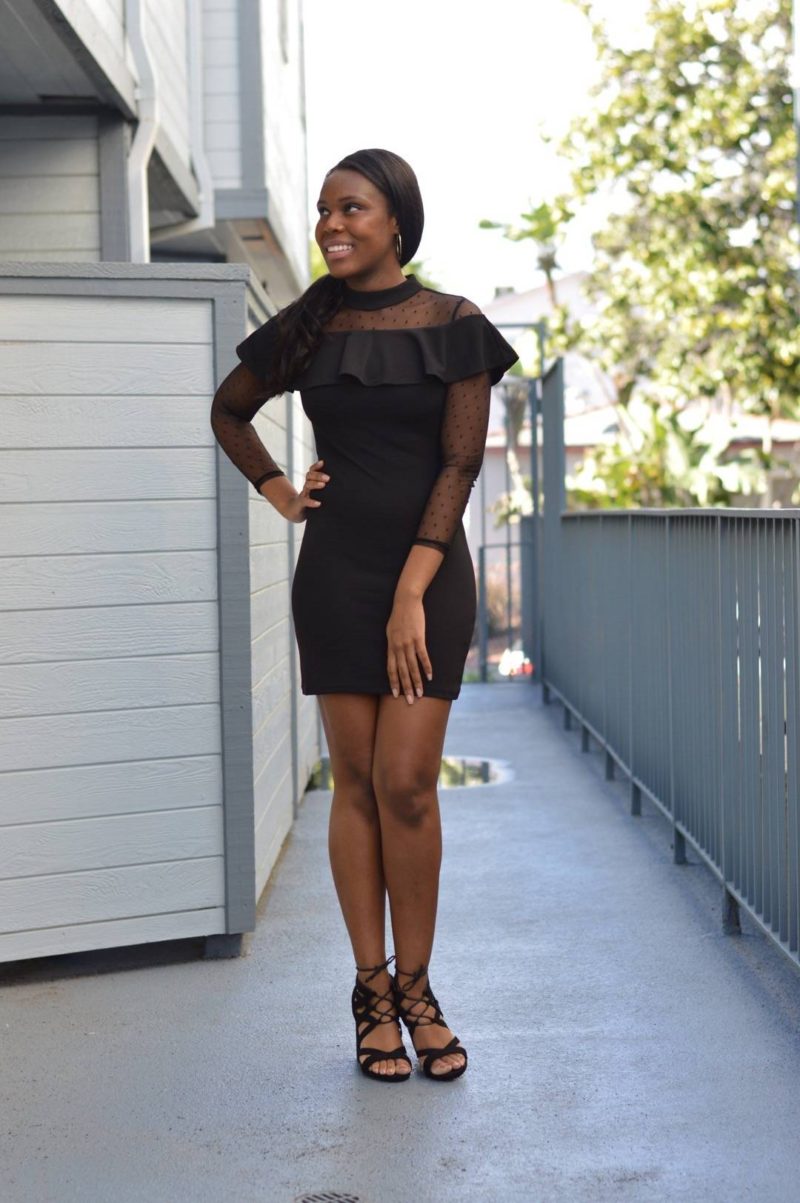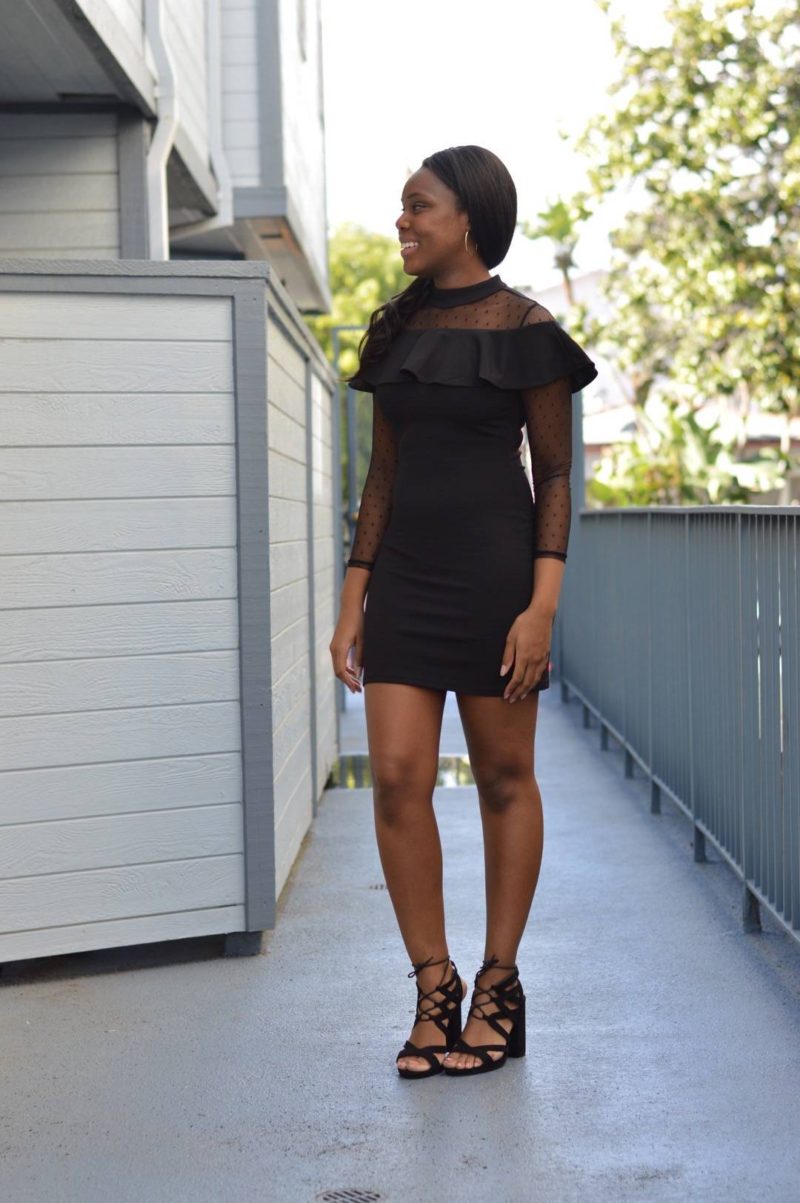 If you've read my last few blog posts, you know that I've been showing you ways to style a little black dress. I wanted to celebrate the final post in this series by hosting a giveaway with a few of my blogger friends! At the end of this post, you'll find instructions on how to enter to win a Pink Gucci Marmont Mini Bag. It's seriously so gorgeous!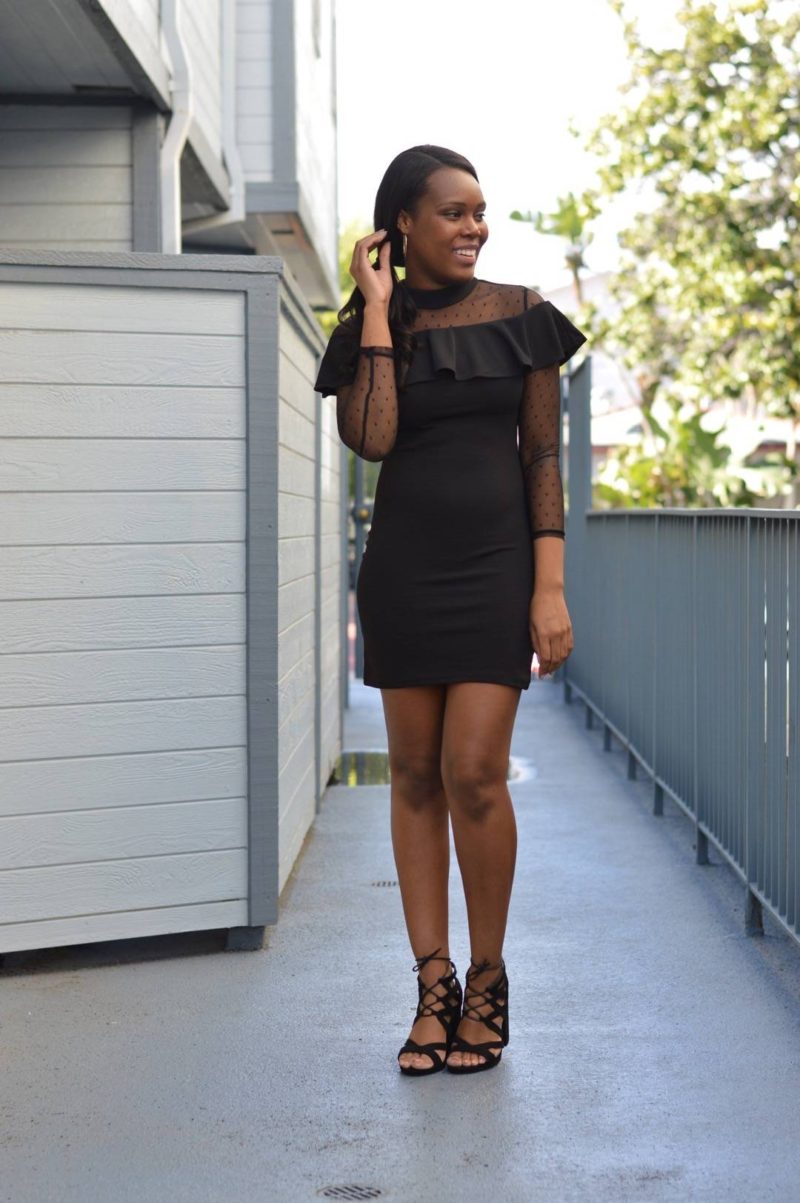 In the 2 previous posts in this series, I showed you how I like to style a little black dress for casual and dressy occasions. Today I am showing you how to style an LBD for trendy occasions. Think cocktails at the newest rooftop bar in town or a fun launch party. To make a black dress work for these events, you should find one with updated on trend elements.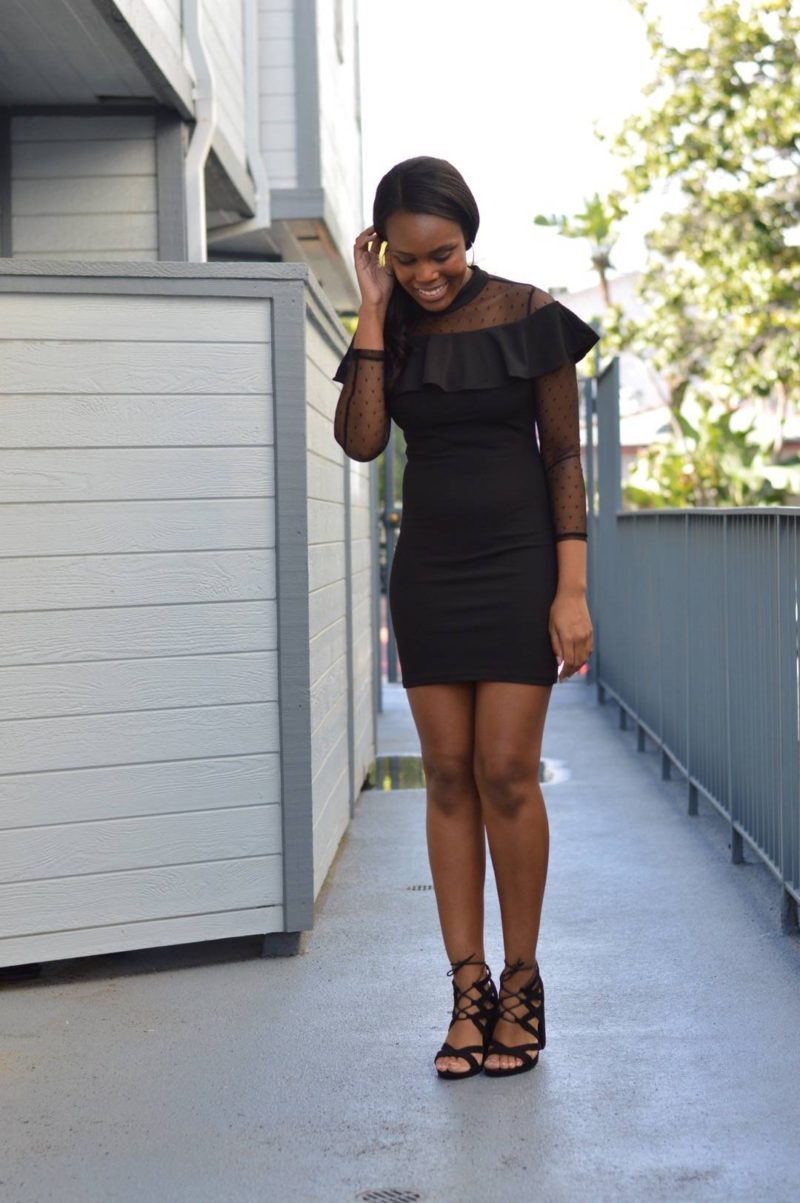 Ruffles, polka dots and mesh details are BIG trends for spring 2016! I found this dress for under $20 HERE. This dress has the perfect amount of trendy details that make it appropriate for a trendy event. It pairs perfectly with a pair of lace up heels (a big shoe trend for 2017). If you want to add accessories I'd go for simple rings or bracelets because the dress has a lot of detail at the top.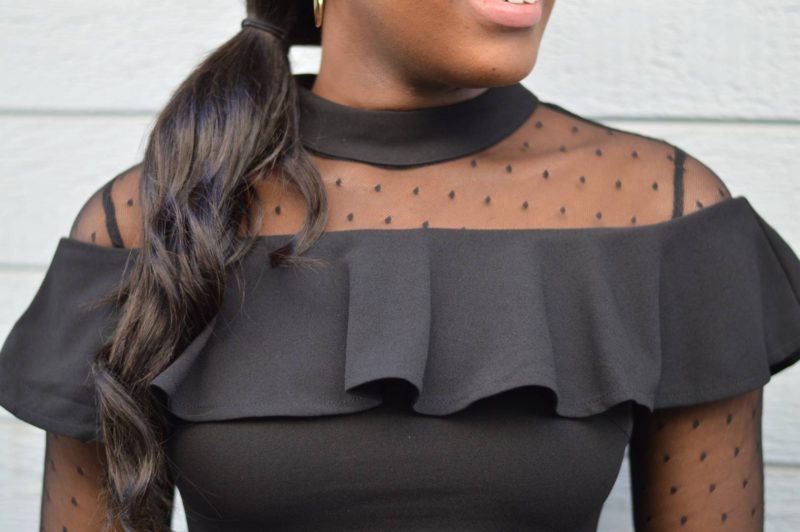 Here are a few Little Black Dresses under $30 that are perfect for a trendy occasion:

This week I am teaming up with an amazing group of ladies to bring you an INCREDIBLE giveaway. One lucky reader will win a Gucci Marmont Mini Bag in Pink.
Money Can Buy Lipstick | Diary of A Debutante | Coming Up Roses | 30A Street Style | A Gallon of Glitter
DTK Austin | Life by Lee | Upbeat Soles | Fashion and Frills | Style on Edge
A Vintage Splendor | I'm Fixin' To | My Boring Closet | The Closet Crush | Sequins and Sea Breezes
Not Necessarily Blonde | Posh in Progress | Wishes & Reality | The Middle Page | Style of Sam
So Heather | Street Style Squad | Glitter & Gingham | Sunsets & Stilettos | Adored by Alex
Life Lutzurious | Topknots & Pearls | Denver Darling | i'm a little | The Body Type Stylist
Blondes & Bagels | Vandi Fair | Zoe With Love | Le Fab Chic | Styled Blonde
Live Love & Read | Fashionomics | My Style Diaries | Side Smile Style | Sabby Style

The giveaway is open internationally! The more "tasks" you complete below, the more entries you will receive, increasing your chances of winning!
You are sure to discover some amazing bloggers you may not already be following! Good luck!