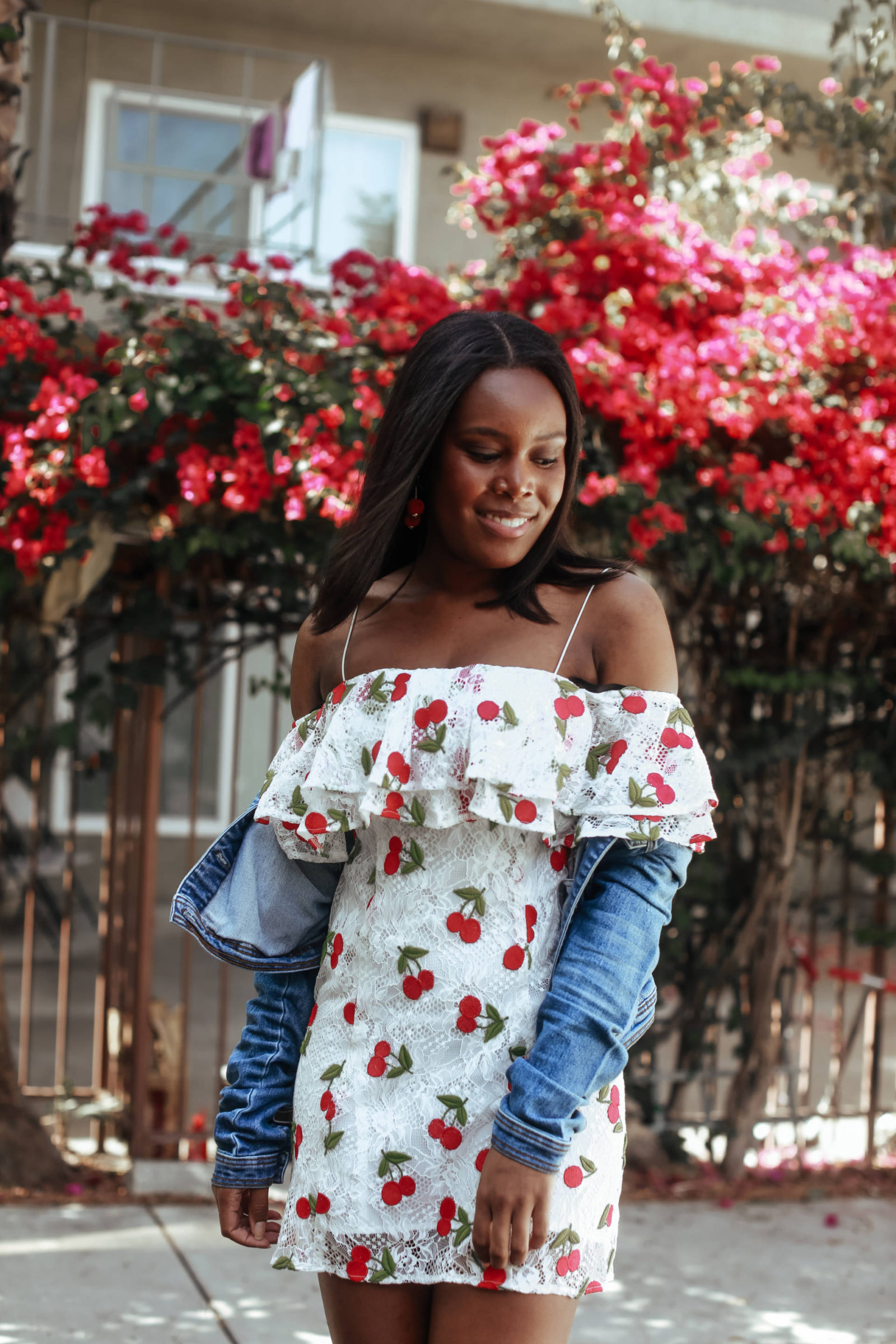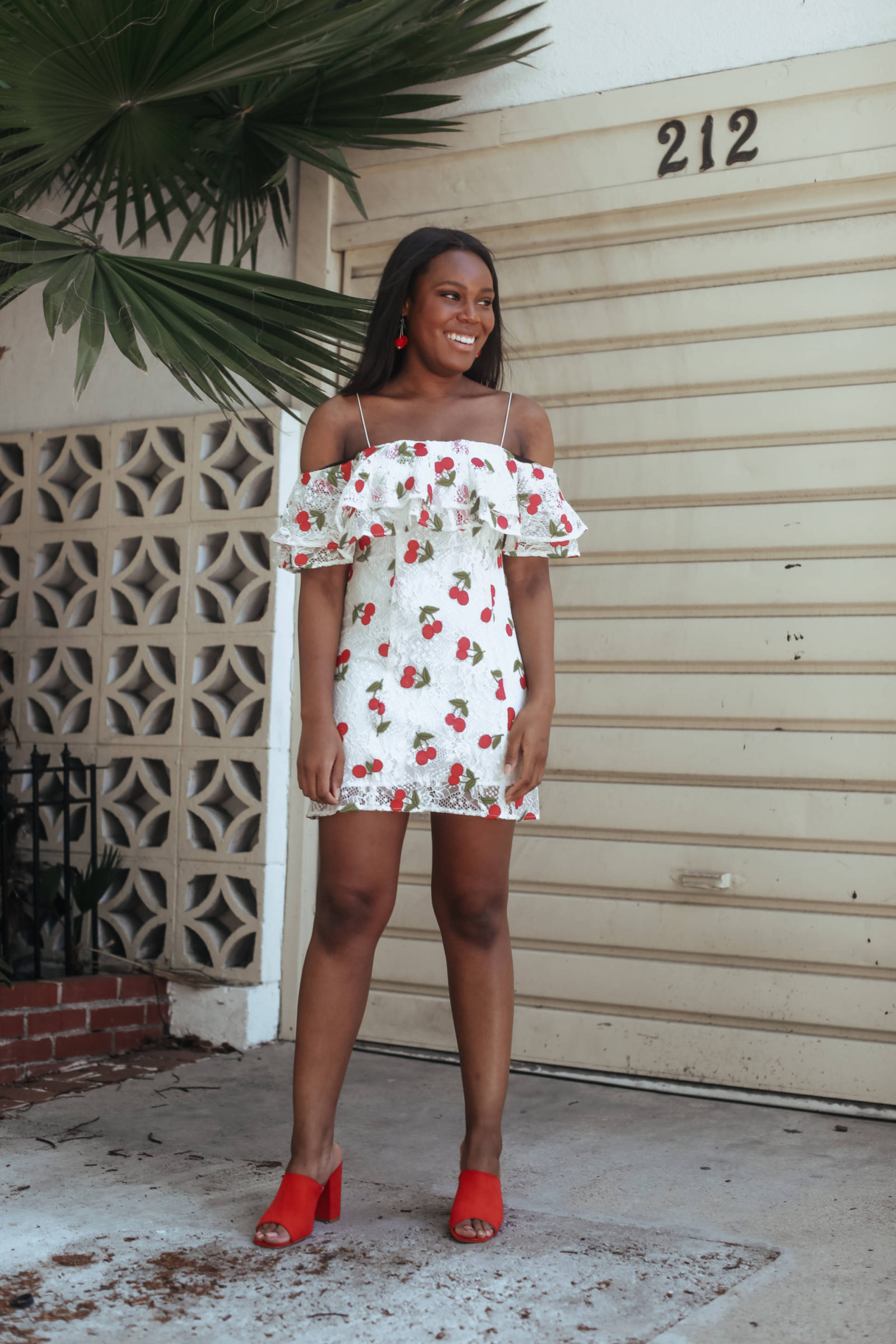 Summer is oh so sweet! This year it's even sweeter in more ways than one. Sunnier days mean a new way of dressing. And you know what that means… new fashion trends!
This year fashion has gone fruity! Cherries, lemons, and melons are on our minds… and on our clothes. The fruit print fashion trend is one of the biggest trends for summer 2018.
Cherry print styles are my go to print for this trend. I love the pop of red! Also if you find smaller cherry prints, they can look like another summer 2018 fashion trend, Polka dots! See how I styled that trend by clicking HERE.
Since fruit print fashion pieces are very trendy, they're definitely items you can save on. You don't need them to last more than a few seasons, so budget-friendly options are a great choice!  Below I'm sharing a collection of fruity pieces under $100.
Fruit Print Fashion Trend under $100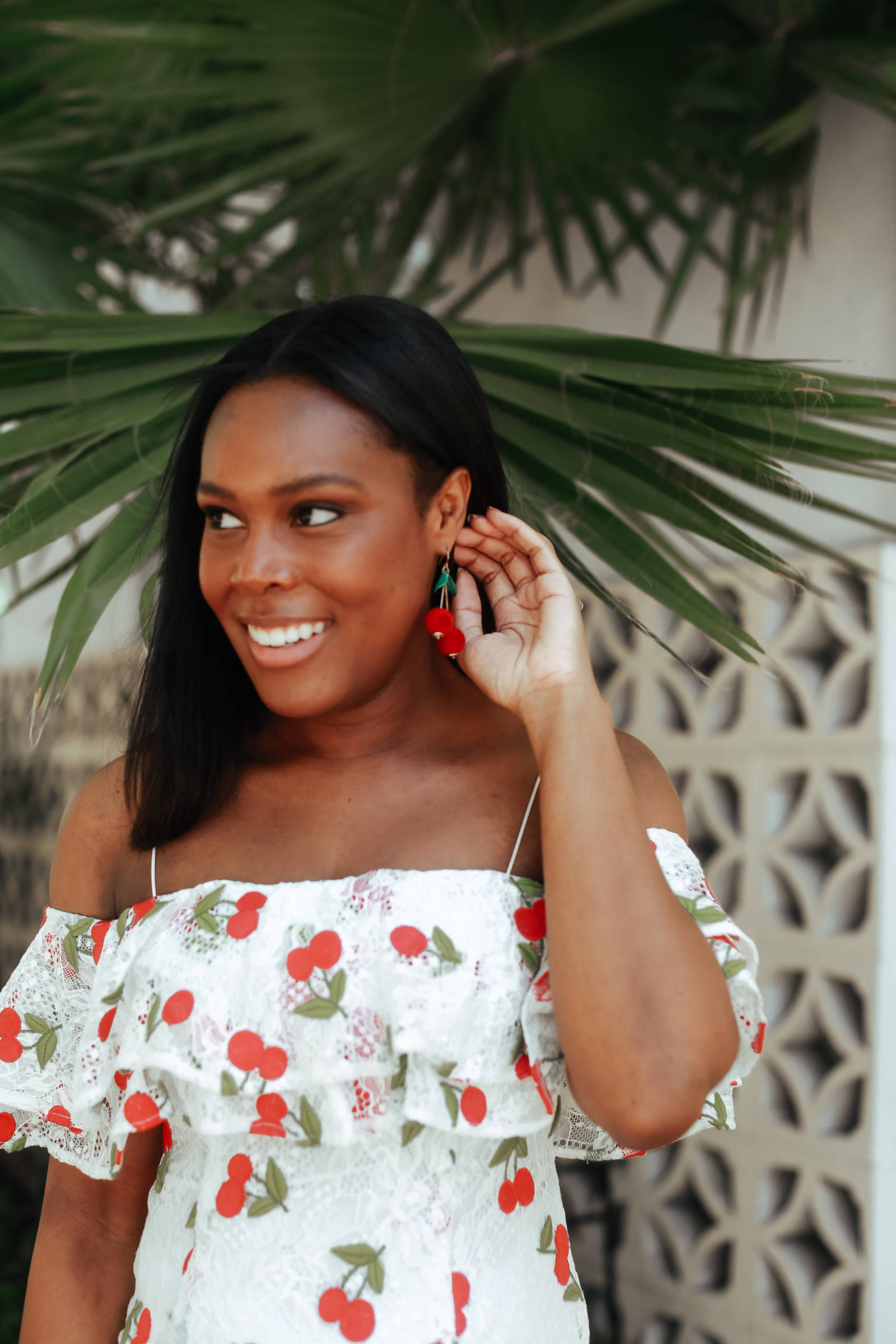 Tops & Bottoms
Whether its a set or separates, these pieces are a great way to wear the fruit print fashion trend! Matching sets are a great buy for this trend because they can be worn together to make a statement or separately as an accent. Shop these sweet styles by clicking on the images below.

Dresses & Rompers
Ready to go bold in fruity prints? Try a dress, romper or jumpsuit! A full fruit printed look is a flirty way to make a statement. Click the images below to add to cart.

Accessories
I always say that accessories are the easiest and most affordable way to try new trends. Bags, shoes, scarves jewelry… There are so many options! My favorite way to wear fruit print accessories is with a fruity statement earring. You can find your fruity favorite by clicking the images below.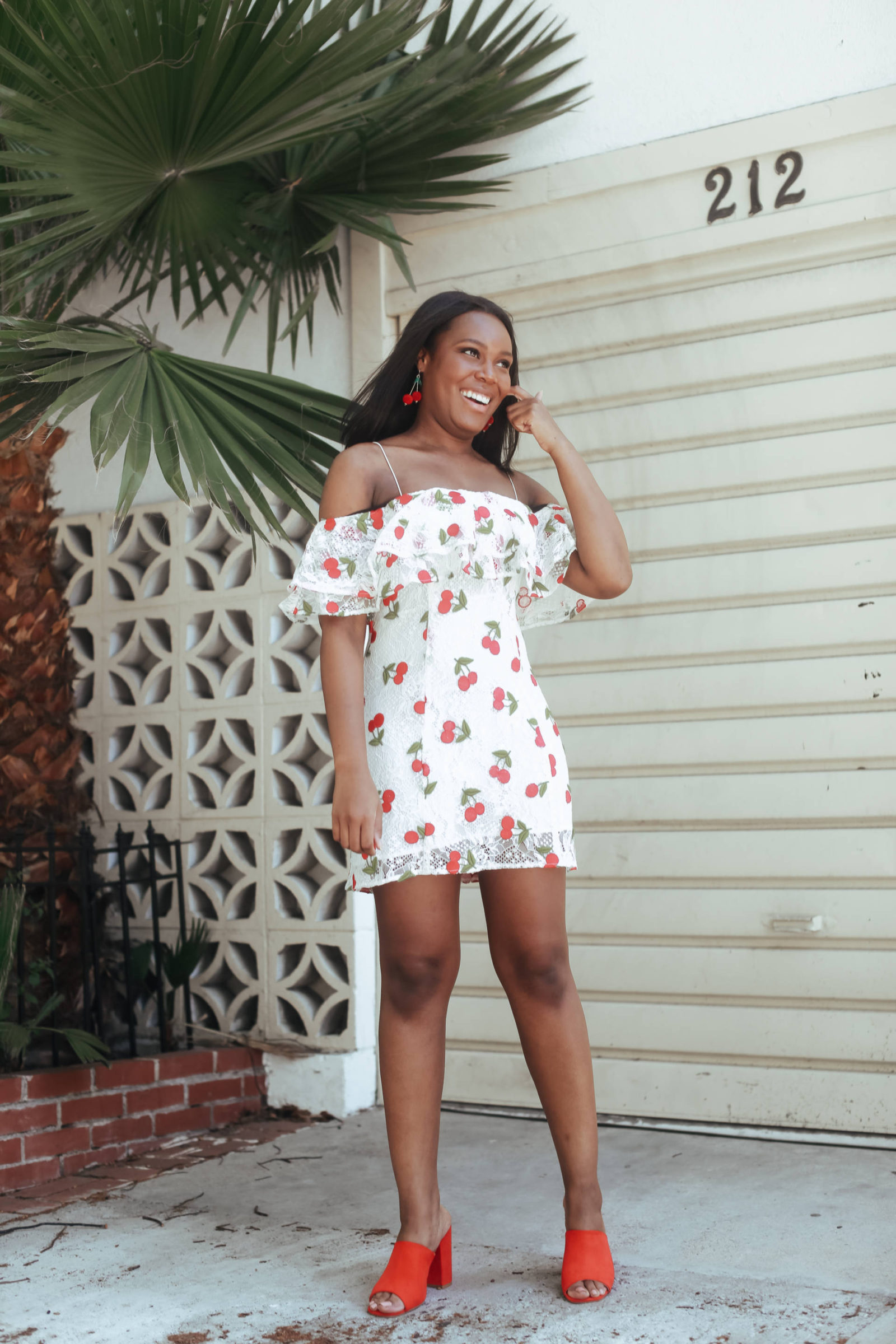 Shop My Look:
Dress: Show Me Your Mumu // Shoes: Shoedazzle
Earrings: Forever 21

What is your favorite way to wear this trend? Which fruit is your fave? Let's chat! Leave a comment below.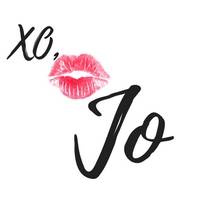 For other Shop the Trend posts, click HERE.