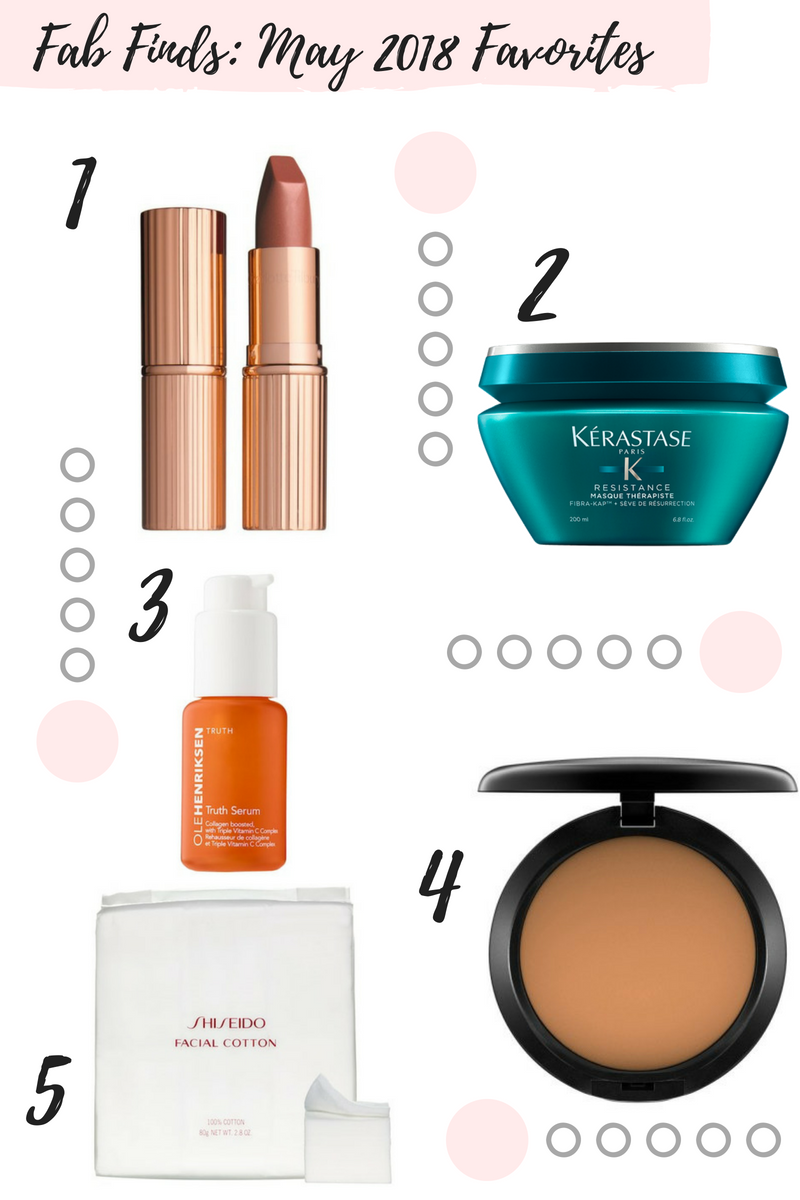 Another month means another roundup of Fab Finds. While I love trying new beauty products, I'm really on a mission to find my "holy grail" beauty products. I really love a chic, effortless and natural beauty look.
My finds this month are definitely near holy grail status. I've listed my 5 favorites from may below. If you want to add these to your beauty cabinet, click any of the photos to shop the product.
1.Charlotte Tilbury Very Victoria

After the royal wedding, I had major Markle Fever. I love her classic, natural approach to style and beauty. I love a "your lips but better" lipstick color for everyday looks. This shade is apparently Her Royal Highness' go-to lip shade, So of course, I snagged it. I love that it is a matte formula that isn't drying.
2.Kerastase Resistance Collection

I rarely ever like full collections of products, especially when it comes to haircare. The exception to this has been the Kerastase resistance collection. It is formulated for extremely chemically damaged hair. I'll share more about how my hair got damaged and give a full review of each product soon. I will say that this collection has really healed my hair and given me the softest, shiniest hair I've ever had.
3.Ole Henriksen Truth Serum

I'm sure you've seen the rave reviews of this product all over the beauty community. I received a sample of it in one of my Sephora subscription boxes and finally understood the hype. I've incorporated it into my daily skincare routine before moisturizing and I've noticed a major difference. It really helps with brightening your complexion overall and helps to diminish dark spots.
4.M.A.C Studio Fix Powder Foundation

This is more of a rediscovery than a new one. When I first started wearing makeup, I used to be a powder foundation only kind of girl. Once my skin became very dry, I had to switch to liquid foundation. I love the natural look of powder foundation so I went to get shade matched for my old friend, M.A.C studio fix powder. I've been getting so many compliments lately and I know it is because this powder looks so natural while still providing medium-full coverage.
5.Shiseido Facial Cotton

One day you think all cotton pads are the same and the next day you realize the beauty of luxury cotton pads. I love applying my skincare and removing makeup with these Shiseido facial cotton pads. Unlike drugstore cotton pads, they are very soft on the skin and really thick. They don't fall apart and are just overall amazing.
Shop the Post:

What new products did you try this month? Let's chat! Leave a comment below.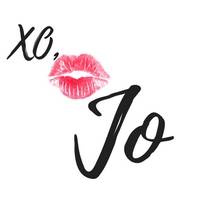 For previous month's Fab Finds, click HERE.