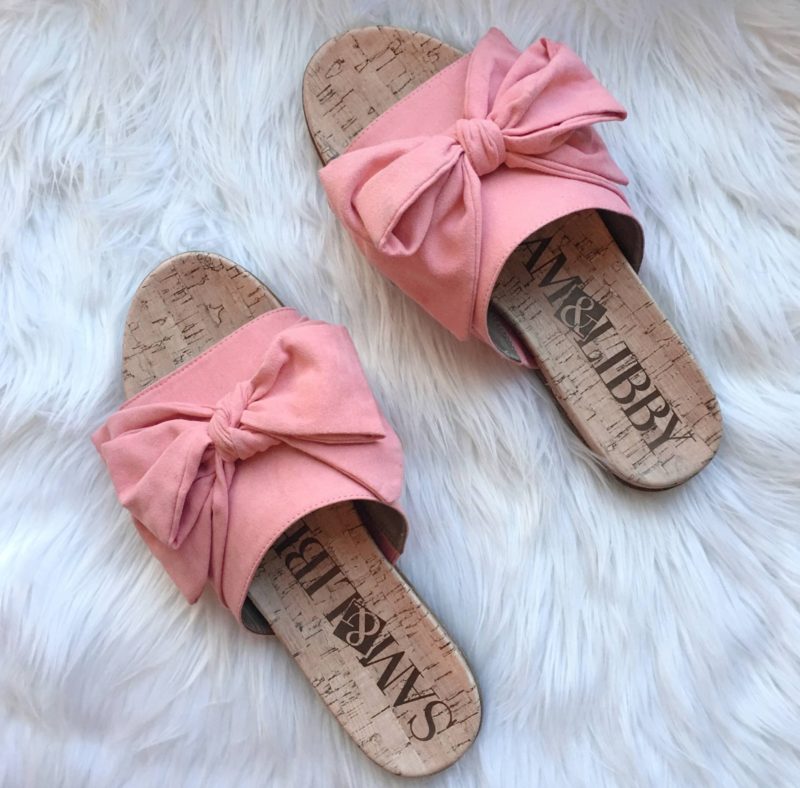 Being the girly girl that I am, I couldn't resist the new bow slide sandal trend. I like to spend less on trendy items because they go out of style so quickly. I'm always hunting for great deals on trendy pieces, so my latest find was a major score!
I found the perfect pink bow slide sandals for only $25 at Target! You know those Target runs where you go in for shampoo and leave with sandals, new makeup, a new folder, popcorn…this was one of those trips. The bow slides also come in black, tan, and navy/white stripes.

If you're looking to spend a little more money on a pair of bow slides, Sam Edelman makes a really cute pair for just under $100. They come in pink, black, light grey, and three other really fun patterns. You've probably seen them a lot on Instagram lately. I hear they're super comfy.

If you're having a total #TreatYoSelf moment and want to splurge on a really cute pair of designer bow slides, this pair from Valentino is so chic! They are around $500 and come in black or red. A girl can dream, right?

Here are a few other bow slide options:

What pair caught your eye? What do you save or splurge on? Let's chat! Leave a comment below.