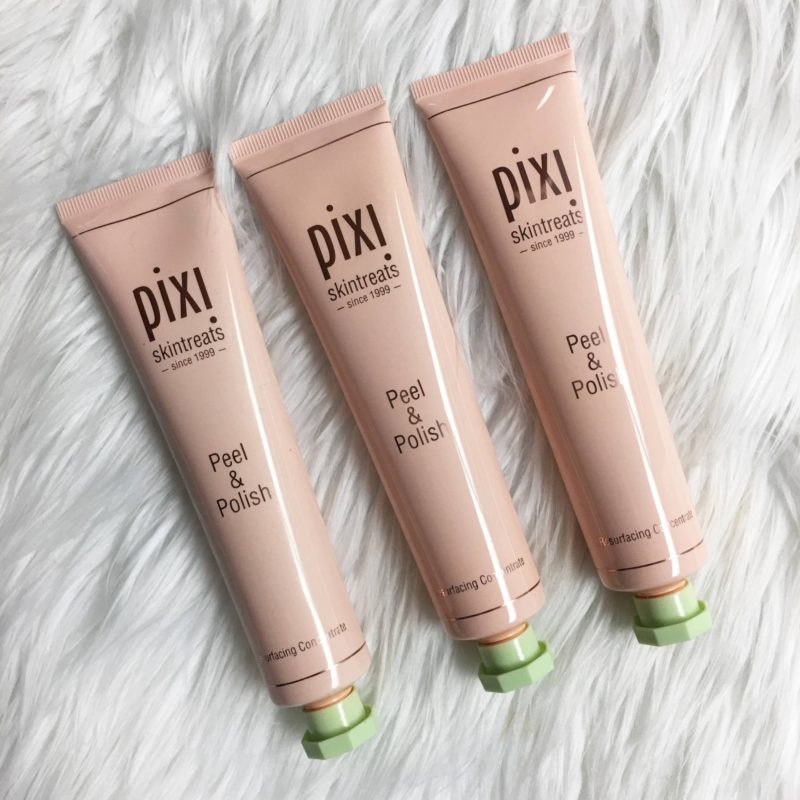 As the number of my makeup free days increases, so does my obsession with skin care products. I really took having naturally clear skin for granted when I was younger. I didn't use the best skin care products for my skin type and often fell asleep with my makeup on (gasp!). This resulted in clogged pores and dull skin.
Now that I'm older and have finally cleared up my skin, I'm doing everything I can to protect and preserve healthy glowing skin. While I love going to my esthetician for a facial when I can, most of my skin care is done by me at home. I've always made it a goal to know how to do any beauty treatments myself in case I can't see a professional. A few treatments should only be done by a professional but there are many you can safely do yourself.
Facial peels are one of those beauty treatments! I know it sounds scary and makes you think of that time Samantha from Sex and The City ended up with a bright red face but I assure you if you use a great product, you'll be just fine. I don't recommend buying professional grade acid products for you at home facial peel adventure. There are great products that can give you a  professional quality glow with gentle, safe to use ingredients.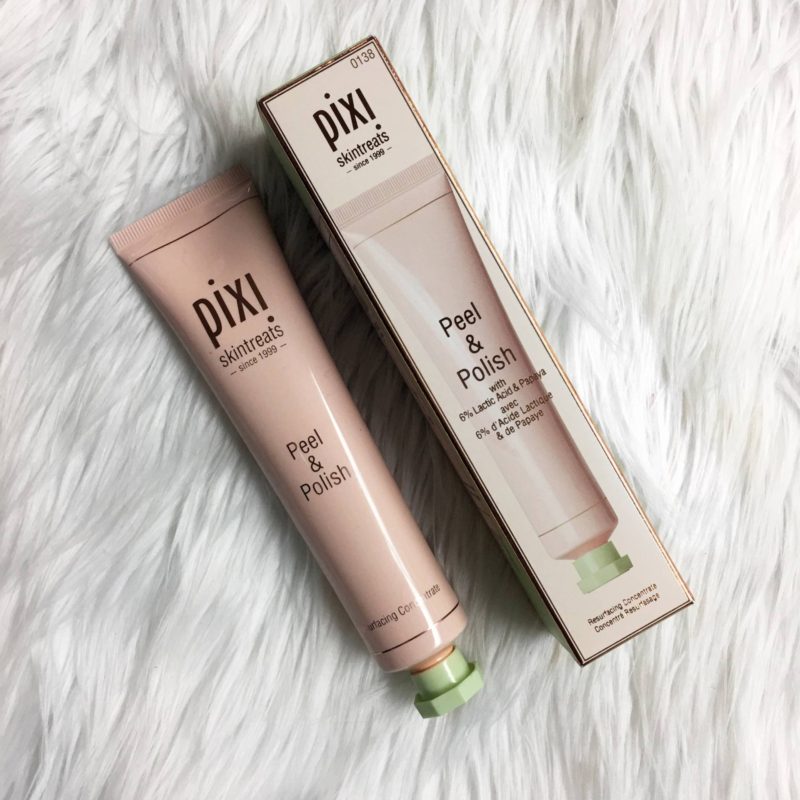 The new Peel & Polish treatment from Pixi is perfect to use for a professional peel at home. It is formulated with:
– Lactic Acid to exfoliate and clarify.
– Papaya Fruit Extract to help tone and improve texture
– Sugar Cane Extract for a glow revealing polish
Pixi Peel & Polish Review

I used this peel the other night after washing my face and noticed smoother, softer skin instantly. It really helped to exfoliate and polish my skin. I also love that it is formulated without parabens! I've been trying to avoid parabens in my beauty routine as much as possible, so I'm glad I found a exfoliating product that actually works.
I left it on for two minutes and also rubbed the granules on my forehead for 30 seconds for extra exfoliation. It smells really great too! You can use it 2-3 times a week as part of your regular skincare routine. I'm going to start using it once a week and gradually increase the frequency.
You can buy Pixi Peel & Polish for only $24 HERE. I'm also giving away two bottles! Just comment on my Pixi Instagram post HERE to win. Good Luck!
Shop the post: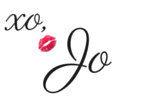 * This product was sent to me for optional reviewing purposes. No other compensation was received. As always, all opinions are my own.