If you read my blog often you already know my fashion motto. "Save on the trends, spend on the classics". This rule applies to many things but I most often apply it to shoes. Some shoes are worth the investment, especially if you will be wearing them often.
What defines a "classic" must-have forever type of shoe varies based on personal style. Trendy can be defined as an item that is popular for a few seasons. Not something that is a staple that you can wear for decades to come.
I've had my eye on THESE Wild Thing block heel sandals by Aquazzura for a while. They're the perfect dressy casual shoe and a fun statement piece to add to your outfit. They are $785 USD and I didn't see them as something I would wear for years to come, so they weren't worth the splurge for me.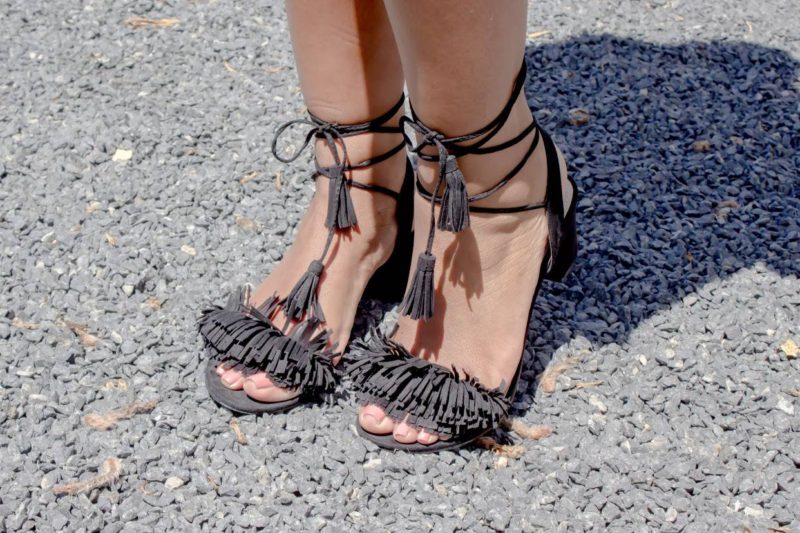 Ever since seeing them I was on the hunt for a more budget friendly pair of similar fringe sandals. I found a very similar pair for under $40 on JustFab.com! That price is a lot more budget friendly for such a trendy style. Especially since I only plan on wearing them for a season or two. They're also really comfortable which makes them a great style for going out! The "Jean" Sandals by JustFab also come in red, taupe and yellow. You can see how I styled them in my post HERE.
Shop similar styles under $100:

How do you get Luxe for Less? Let's chat! Leave a comment below.