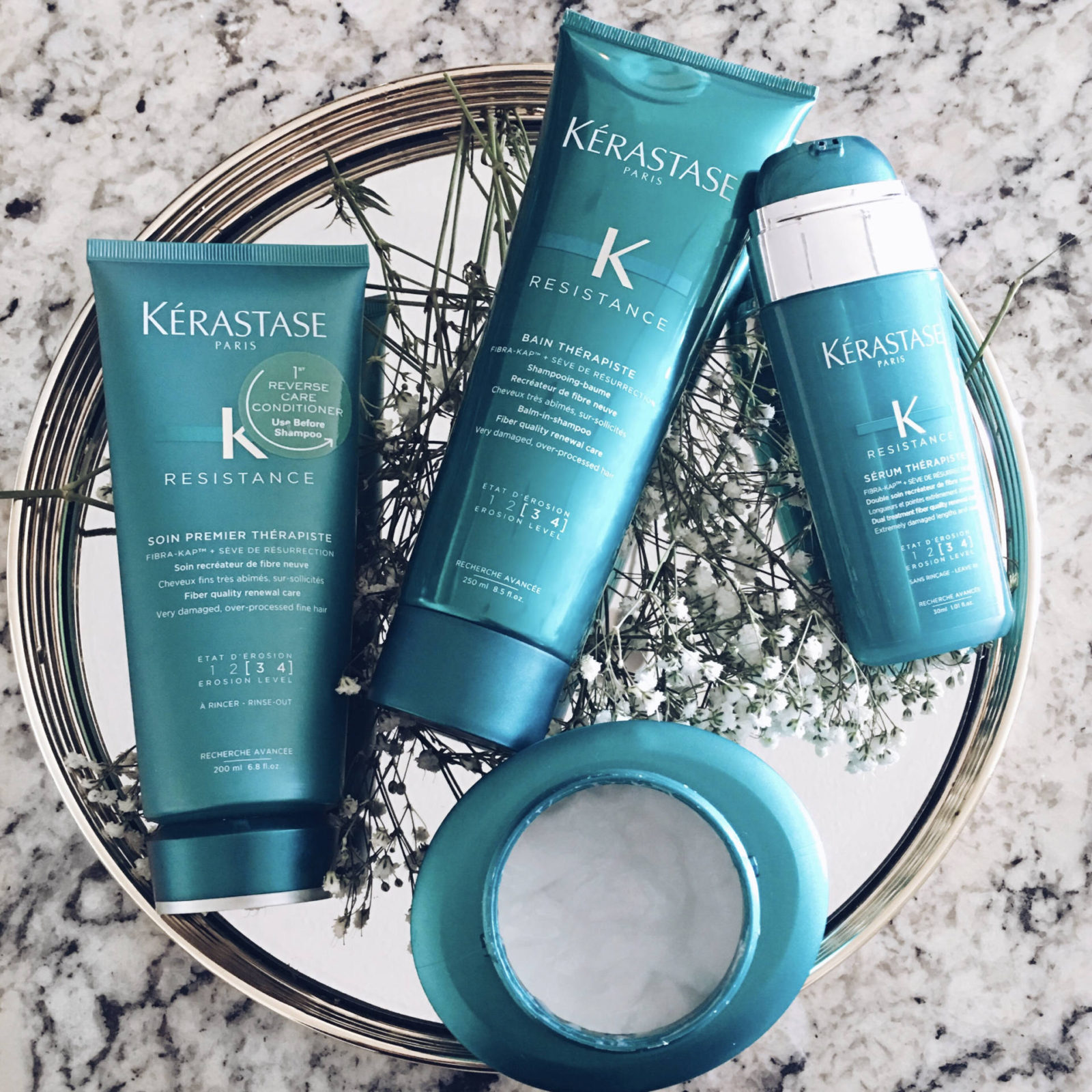 Over the last few years, I really haven't really taken the best care of my hair. I tried getting a chemical straightening treatment and it left my hair broken off and completely damaged. For the last eight months, I've been really focused on healing my hair and growing out the chemical damage.
Anyone who has ever transitioned their hair from perm to natural knows it's a long journey. A journey lined with trial and error and so many products. I'll be sharing which products worked for me and you can read all of my reviews under the new HAIR JOURNEY tag here on my blog.
Kerastase Resistance Review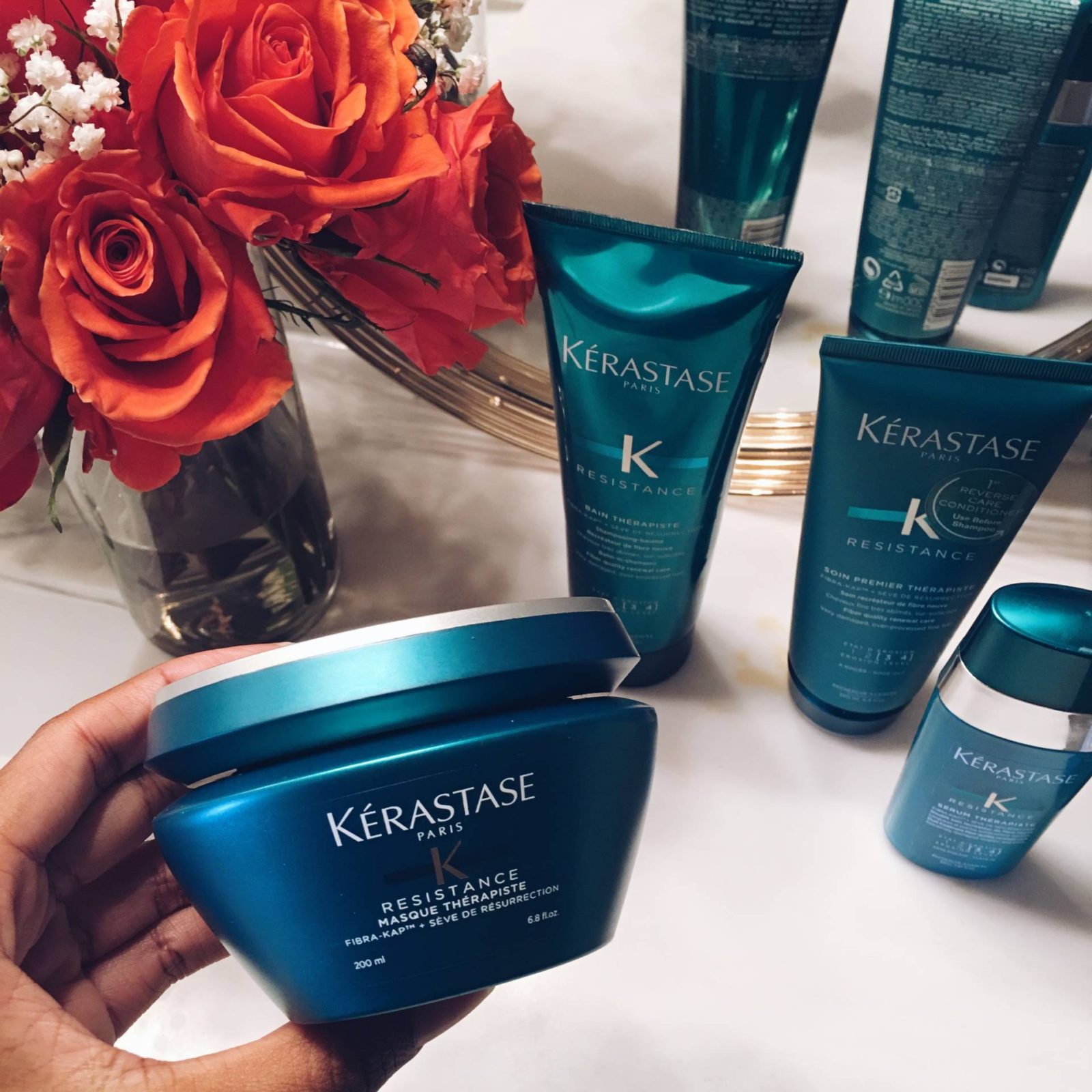 One day when I was searching for a new hair care regimen, I got an email from Kerastase asking if they could send me products to try. Of course, I said yes and I'm so happy I did. I've been using it for over two months and it has been the most beneficial in my healthy hair journey.
The Résistance line by Kerastase is formulated for chemically damaged hair. That includes chemical processes and color too. Here is my review of each product and how I use it in my routine.
1.Preconditioner (Soin Premier Thérapiste)

This reverse fiber renewal care conditioner is used before shampooing. It strengthens and protects the hair fiber before cleansing. I really love that this step is done before any cleansing and I notice a difference immediately after using it. I wet my hair then apply this and leave it on for 2-3 mins.
2.Shampoo (Bain Thérapiste)

The BainThérapiste is the most unique shampoo I've ever used! It is a balm-in-shampoo formula. You can see just from the texture how hydrating it is. My hair feels so soft after using this. I use it to shampoo my hair twice and it feels clean but not parched. The jelly texture reduces friction and protects the hair while shampooing.
3.Mask (Masque Thérapiste)

Since my hair is very damaged and dry, I like to use a mask after shampooing to really help with restoring the moisture deeper into the hair. The fiber in this mask helps the hair regain its strength and elasticity. I leave it on for 5-10 mins after shampooing and then rinse it off.
4.Serum (Sérum Thérapiste)

Since I am in the process of growing out chemically straightened hair, I have a line of demarcation, which is where the new growth and old damaged hair meet. This line is the most sensitive and breakage prone area of my hair. In order to prevent the ends from breaking off, I use the serum to repair and reinforce the hair fiber. The dual-textured serum also acts as a heat protectant up to 450 Degrees F.
Shop The Collection:
(click the images to shop)

What I love most about this collection is that it was formulated specifically to rebuild and restore weak hair damaged by chemical processes. This type of damage is very different from heat damage, which is what most other "damage control" collections repair. I am noticing way less breakage and more overall moisture since I started using this collection. It also smells amazing!
What's your favorite hair care product? Let's chat! Leave a comment below.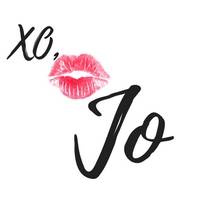 FTC: As mentioned above, these products were sent to me for optional reviewing purposes. All thoughts and opinions are my own.