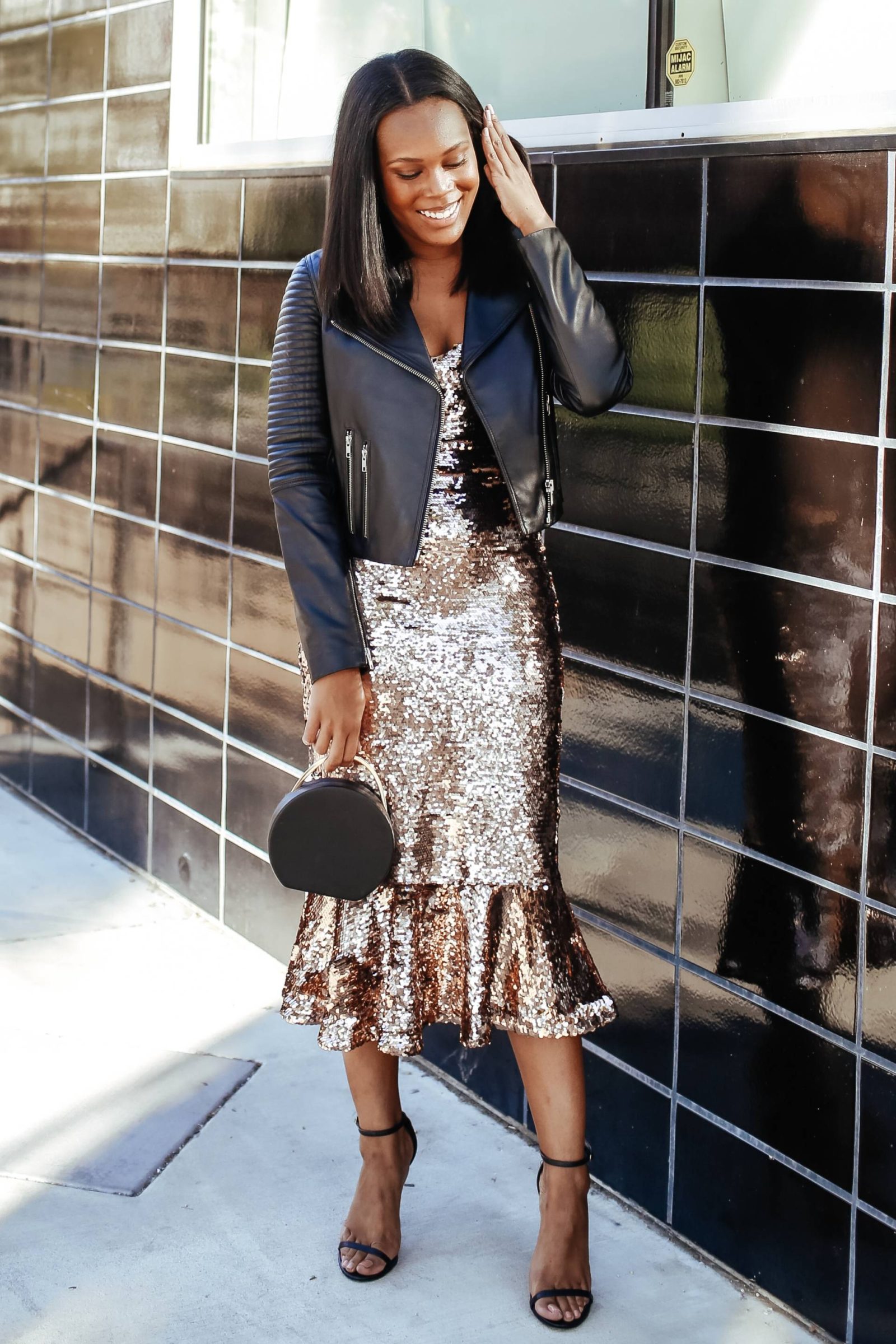 It's sparkle season! Time to bust out the sequins, glitter, and rhinestones. The holiday season is your time to shine, literally.
I love to sparkle and shine just as much as the next glitter girl. However, I like to style my sequin pieces with a more casual edgy vibe as opposed to snow fairy dipped in glitter, If you know what I mean. Below I'm sharing 4 tips on how to style a sequin dress casually.
Shop My Look:
(Click the pink links or images to shop) 

Dress: Rent The Runway (buy it HERE) // Shoes: Shoedazzle (similar HERE)
Bag: Papaya (Sold out…similar HERE)
Moto Jacket: Rent The Runway (similar HERE)
4 Tips on How to Style a Sequin Dress Casually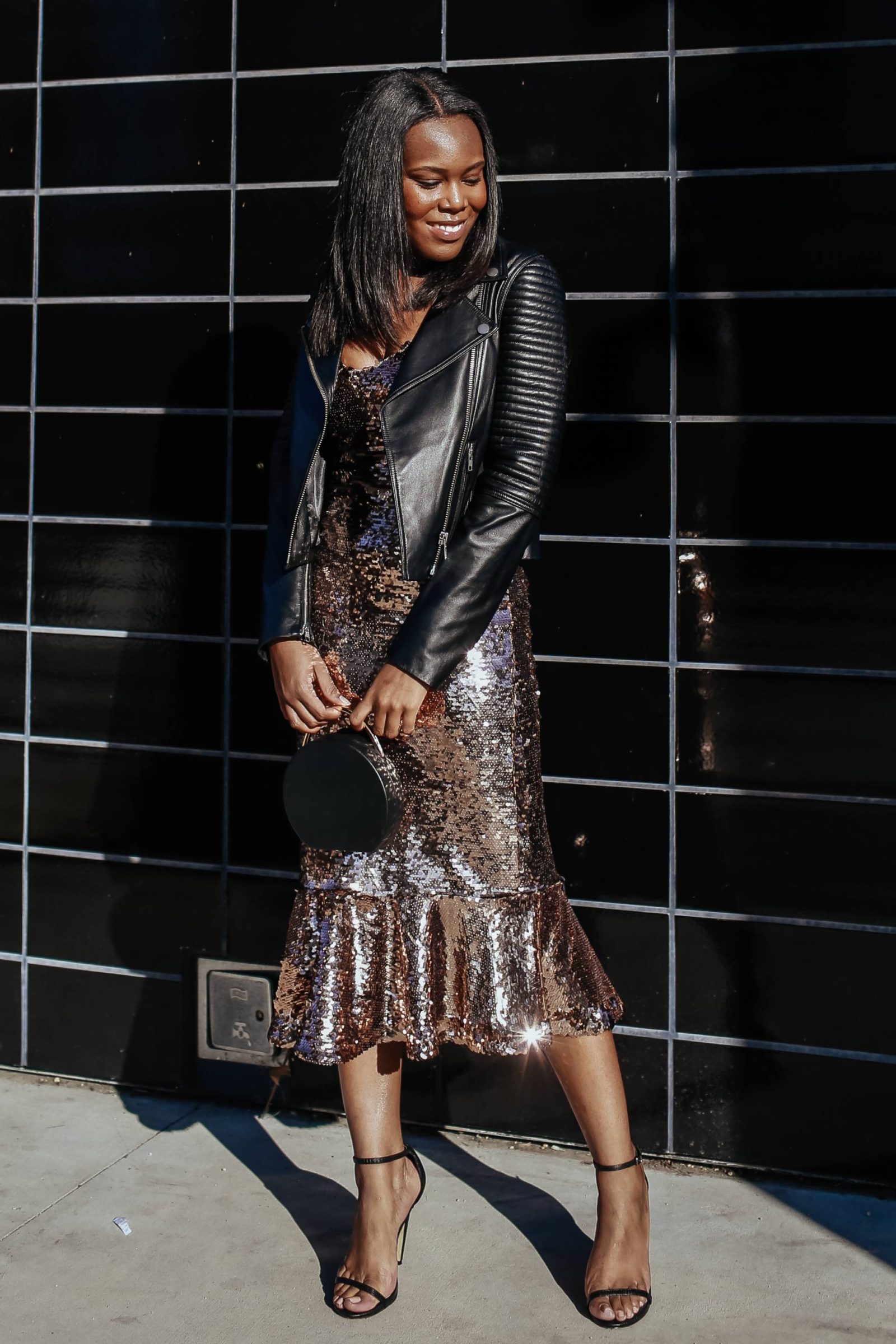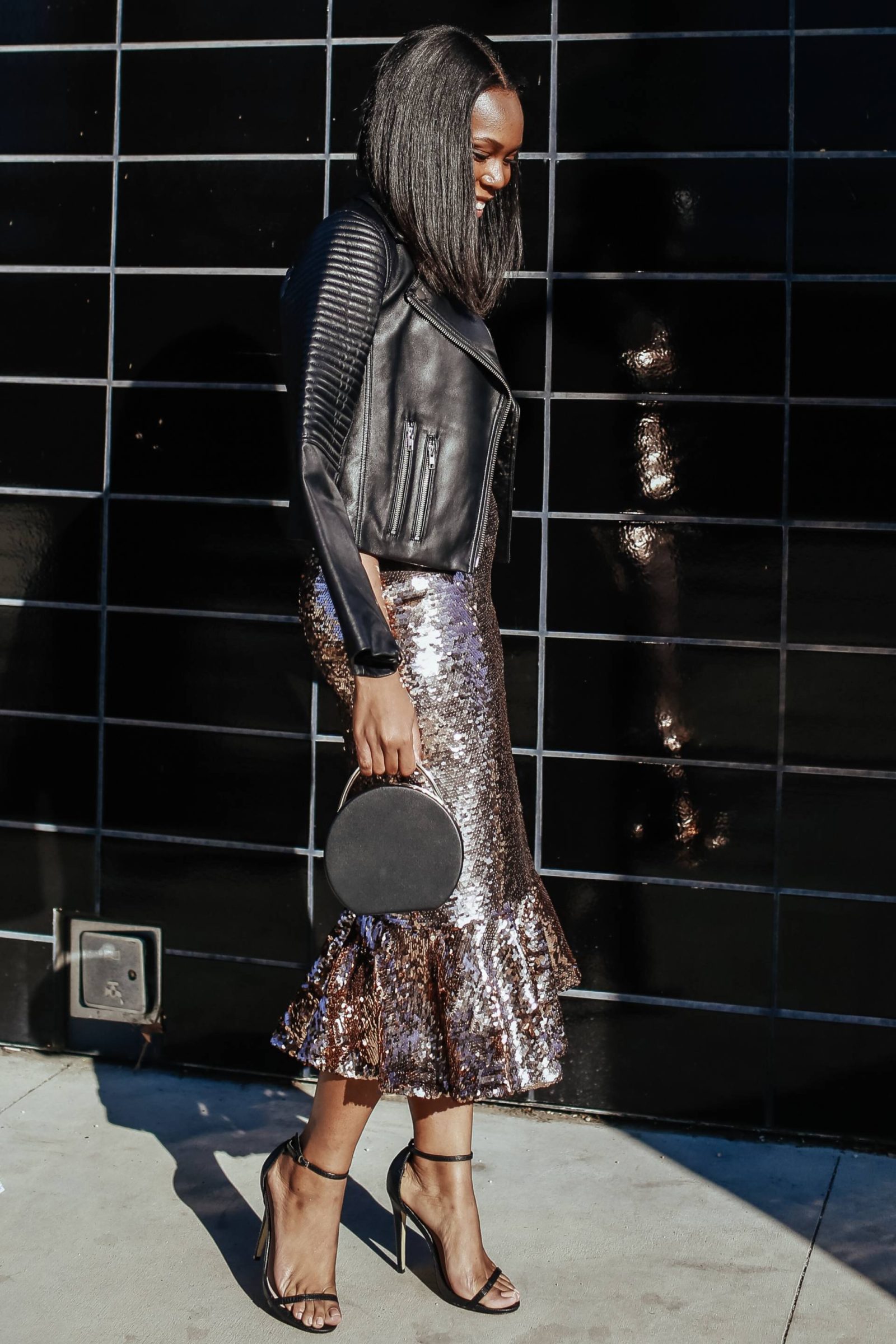 1. Keep everything else neutral
Pick one sequin piece and keep everything else neutral. Let the main piece shine and don't add anything else with sparkle. Black is my favorite neutral because it still lets the sequins pop without being too much. Depending on the color of the sequins you can also style it with nudes. I loved the rose gold color of THIS sequin Dress and it looks so chic paired with my black accessories.
2. Add a rough texture
The feminine look of a sequin piece pairs well with a rougher texture like leather. My favorite way to make any piece look edgier by throwing a leather moto jacket on top. I've also seen really cute looks with denim and sequins. Adding a rougher texture makes the sequin piece look more casual.
3. Simple accessories are key
It can be tempting to go over the top with accessories and footwear to pair with your sequin dress. More simple style accessories keep the look sleek! A great simple sandal and bag will let the main piece show and not make the look too overwhelming. Keep the jewelry at a minimum too.
4. Casual hair and makeup
Hair and makeup change the vibe of any outfit. If you want your sequins to bee more causal, keep the hair and makeup casual too. I styled my hair simple and straight for a casual, relaxed look. For makeup don't go over the top with shimmer and lashes. This tip really makes the look flow perfectly.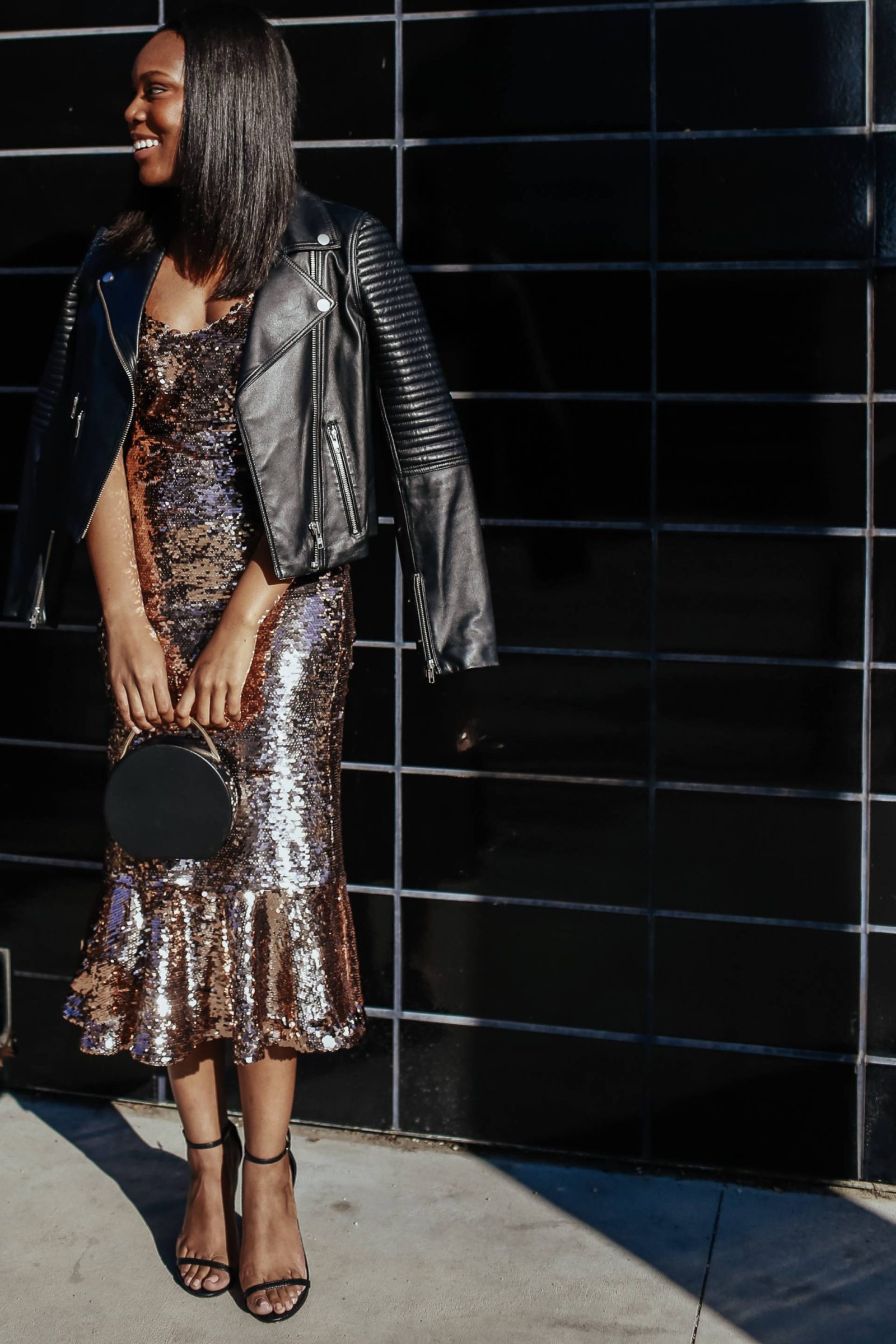 Find Your Perfect Sequin Dress under $150:

How do you style your sequin dresses casually: Let' chat! Leave a comment below.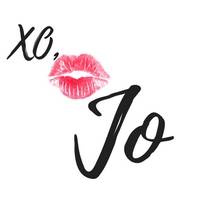 P.S. For more style posts, click HERE!