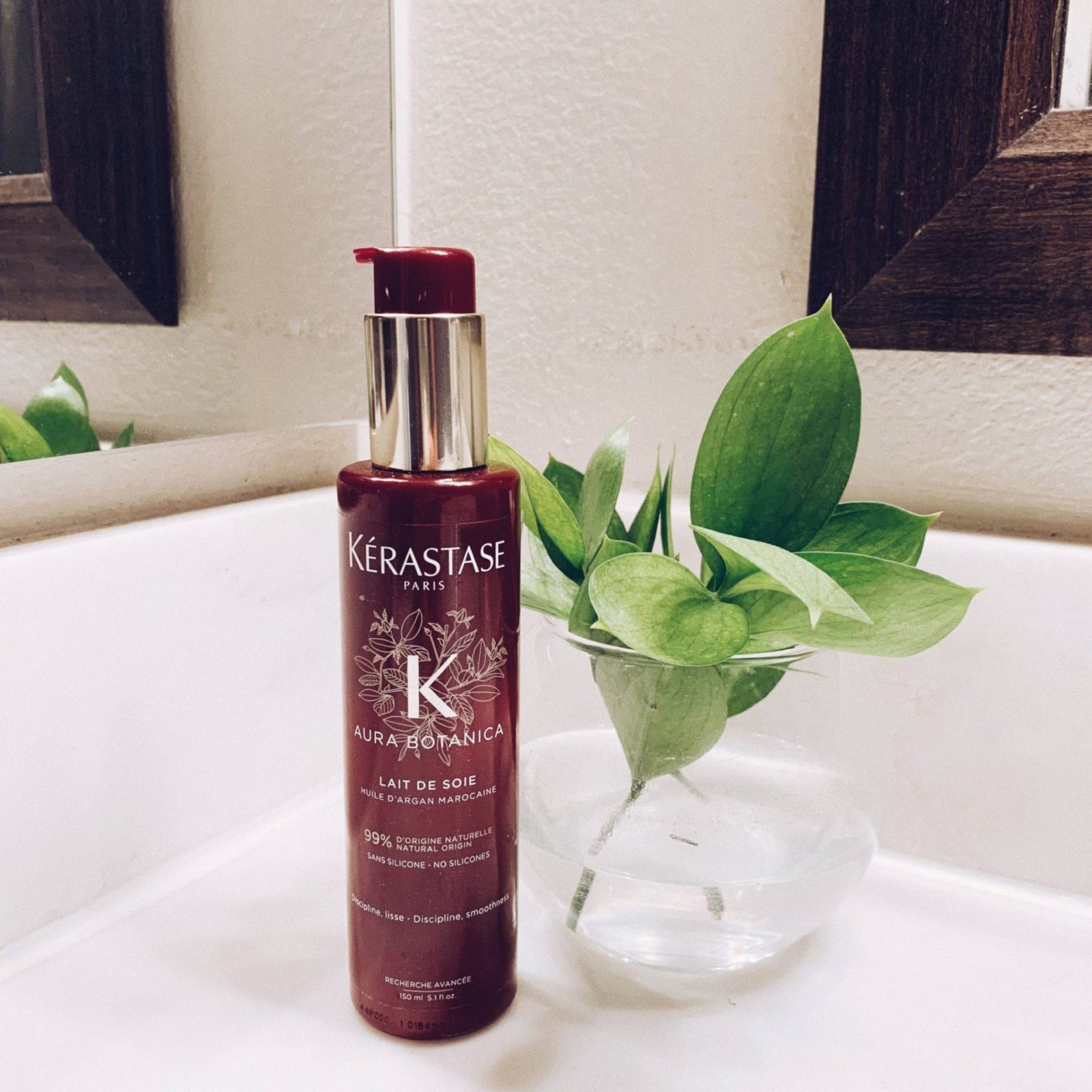 If you were able to catch my last Hair Journey post you know the story. If you weren't, long story short… I'm in the process of healing my chemically damaged hair. While a lot of my relaxer has grown out, I'm still treating and reviving parts of my hair.
I absolutely love the Kerastase resistance line for chemically damaged hair. You can read my review of that collection HERE. The mask is my favorite product from that collection.
Being a person that has dealt with dry skin my whole life, my hair falls into the dry category as well. Even the new growth parts that aren't chemically damaged are naturally more on the dry side. While I'm healing my chemical damage I'm also trying products to help hydrate my dry new growth.
I recently started using the aura botanica blow dry milk from Kerastase. Since I love their other products, I was excited to try this one. It promises to revitalize dull dry hair. Here are a few benefits:
99% Natural Origin Ingredients
Moroccan Argan Oil
Samoan Coconut Oil
Silicone free, Paraben free
My Review of Kerastase Aura Botanica Blow Dry Milk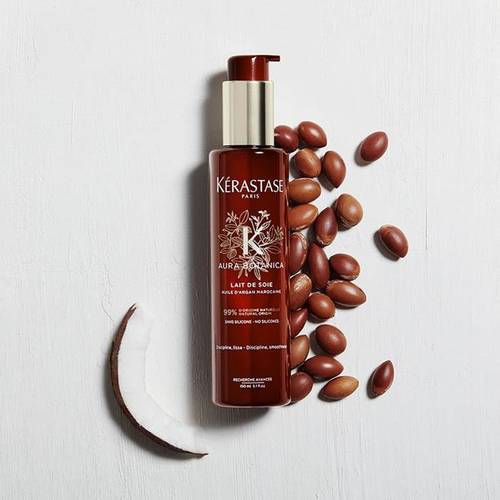 I apply Kerastase AURA BOTANICA Lait de Soie Blow Dry Hair Milk to my hair as I'm detangling it with a wide tooth comb before blow drying. It's like lotion for your hair! You can really feel the hydration factor after you apply it. It also is a heat protectant up to 450 degrees, which is a must if you use hot tools on your hair.
After a few uses, I've noticed my hair is less dry and looks a lot better without looking oily. It's a great detangling product for curly hair too! I love that it's silicone free so it actually is beneficial for your hair instead of just making it look good. It does both! It has significantly reduced the frizziness of my hair too.
Shop The Post:

Do you have dry hair? Let's chat! Leave a comment below.