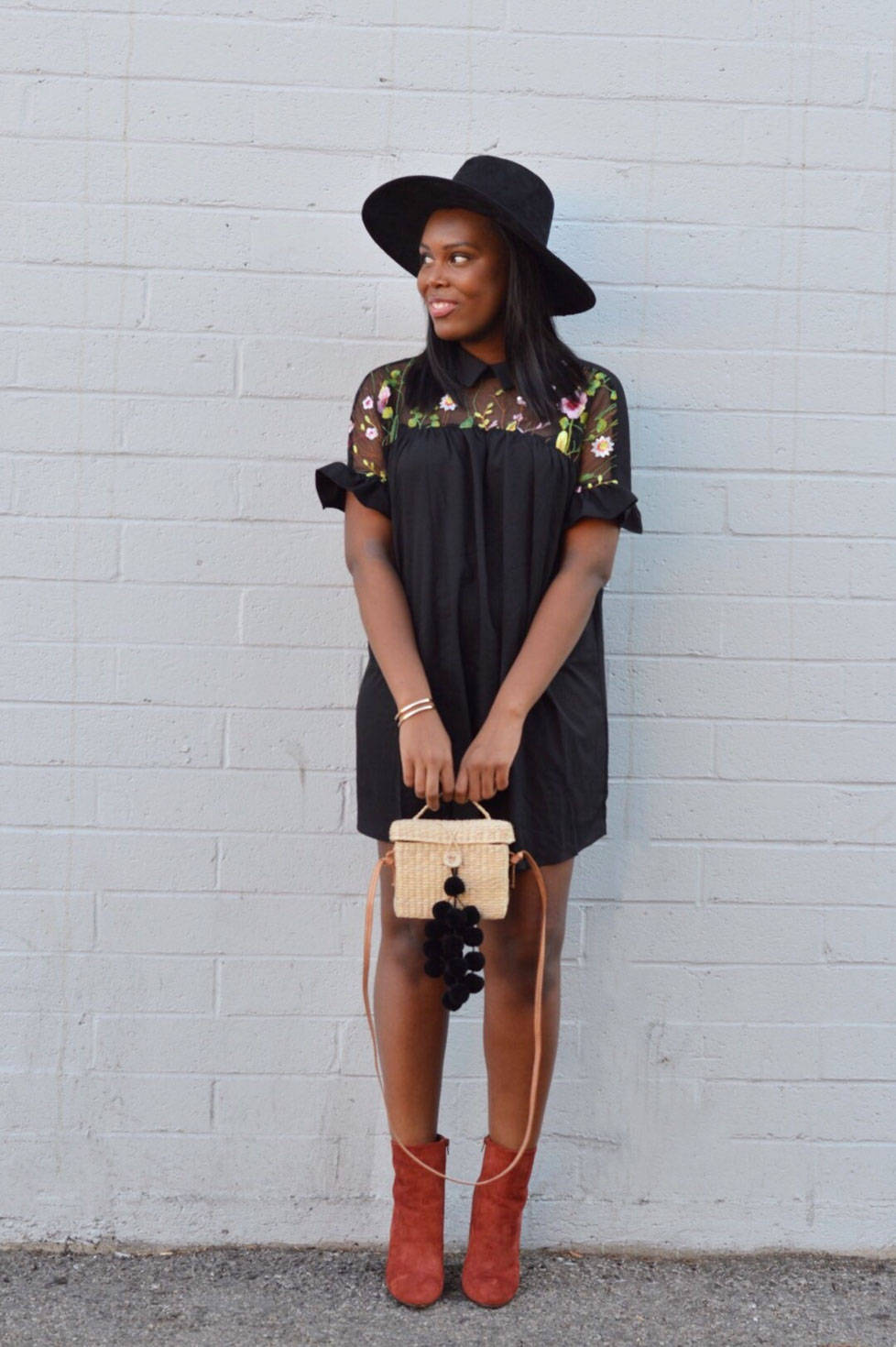 Happy Fashion Month! September is all about fashion. From fashion shows to fashion magazines, this month is all about new collections and new trends. Have you been watching New York fashion week online or attending the shows this week?
I planned on attending New York Fashion Week this month. However, I've been traveling a lot and haven't been feeling well so I decided to wait till next year. Luckily with the internet and Instagram I haven't missed anything! You can watch the shows live HERE and check out #NYFW on Instagram for street style and behind the scenes photos.
Fashion week sets the stage for the trends we will be wearing next season. Last fashion week showed us the trends for this fall. Two of the trends I am excited to wear this season are the sheer trend and the fall floral trend.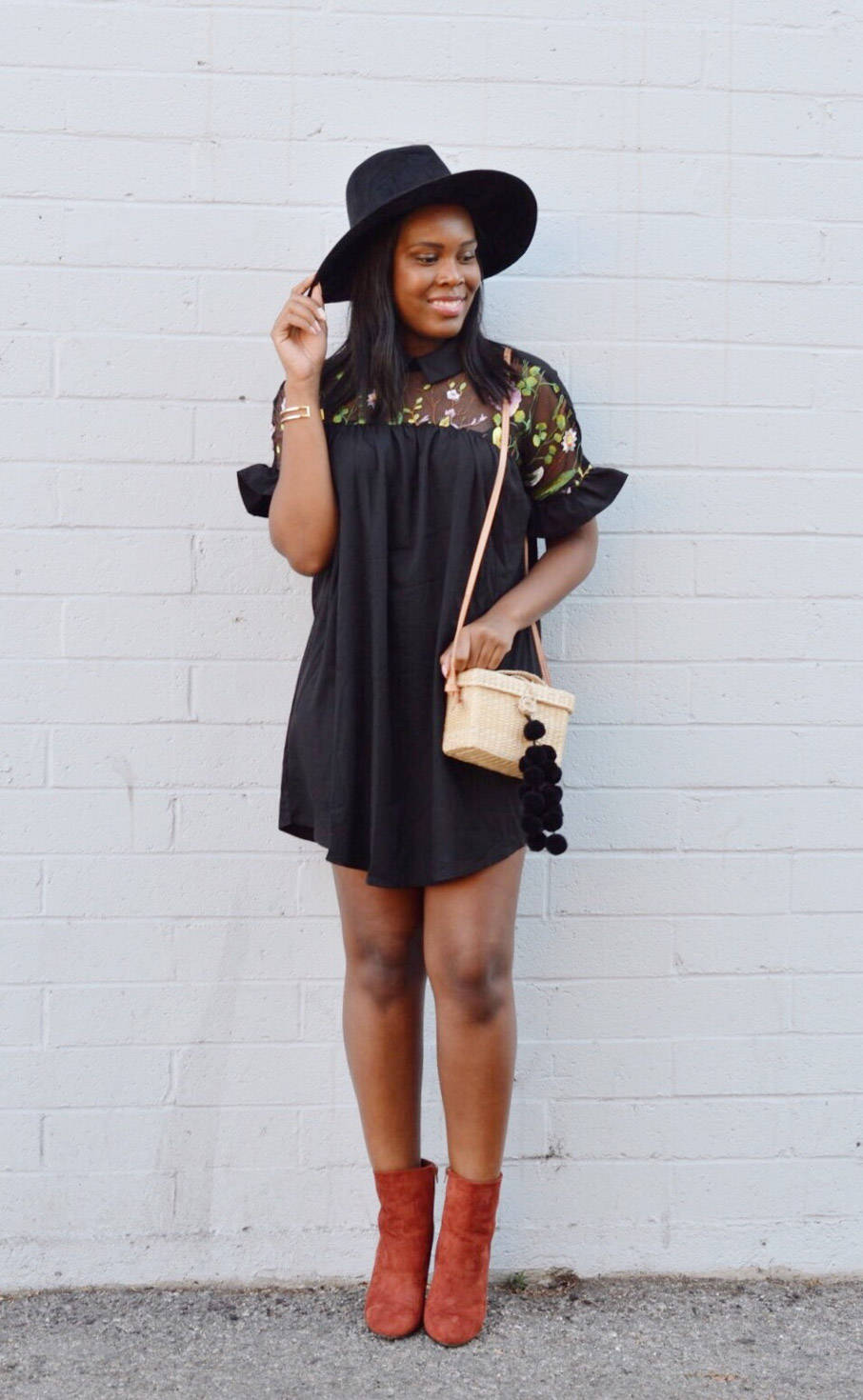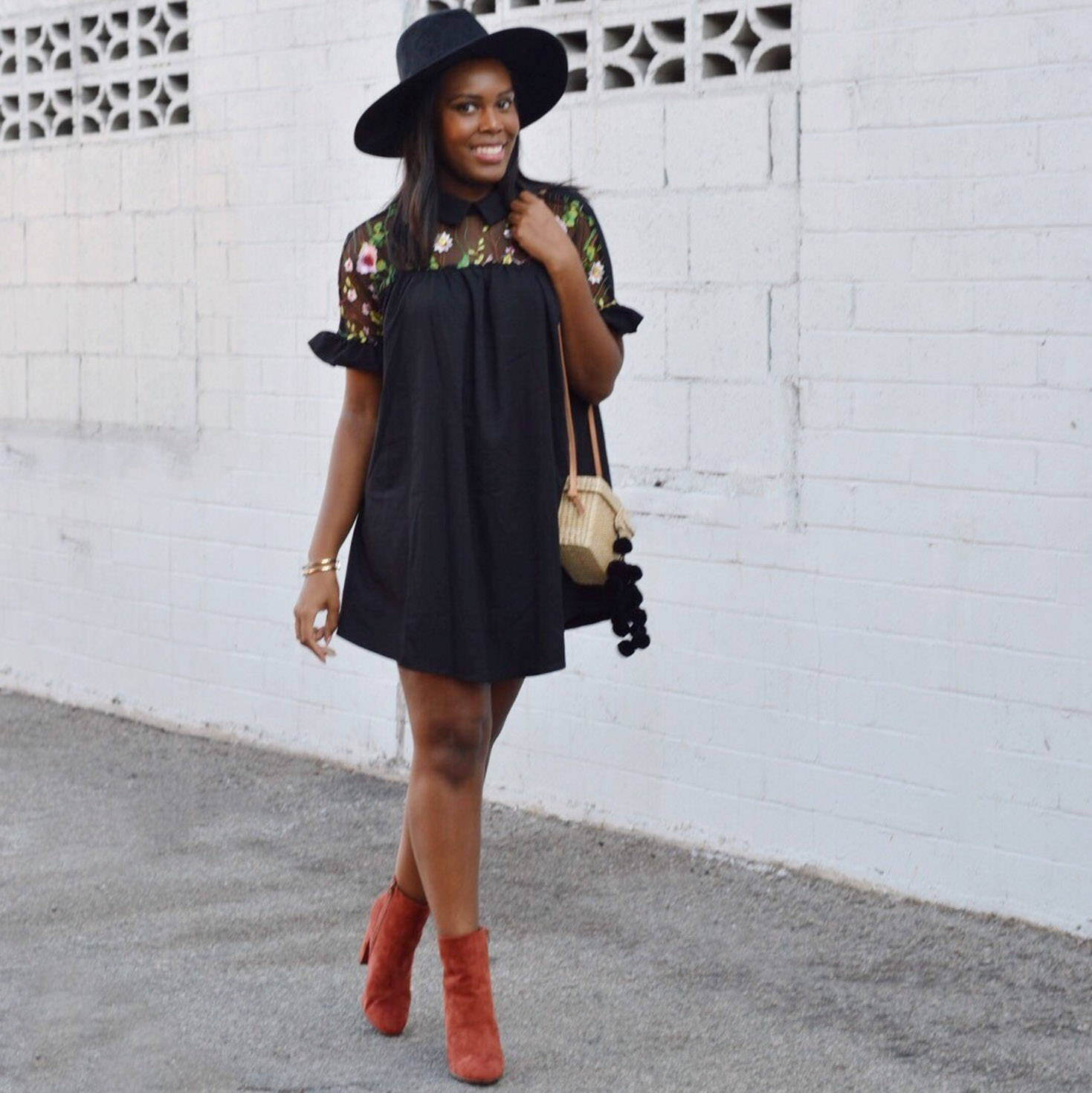 I recently found a dress that combined both trends! THIS floral embroidered dress is only $18! If you read my blog often, you know that I like save money on trendy items that will only be popular for a season. This dress is affordable and great quality.
To style the dress for pre-fall weather, I paired it with a hat, colored booties and a pom pom basket bag. Booties are the perfect transitional footwear for this season while its not too hot or cold. The pom poms on the basket bag make it season appropriate for both summer and fall. I actually found this bag at a local farmers market and just had to have it!
Shop My Look:

What trends are you excited for? Let's chat! Leave a comment below.