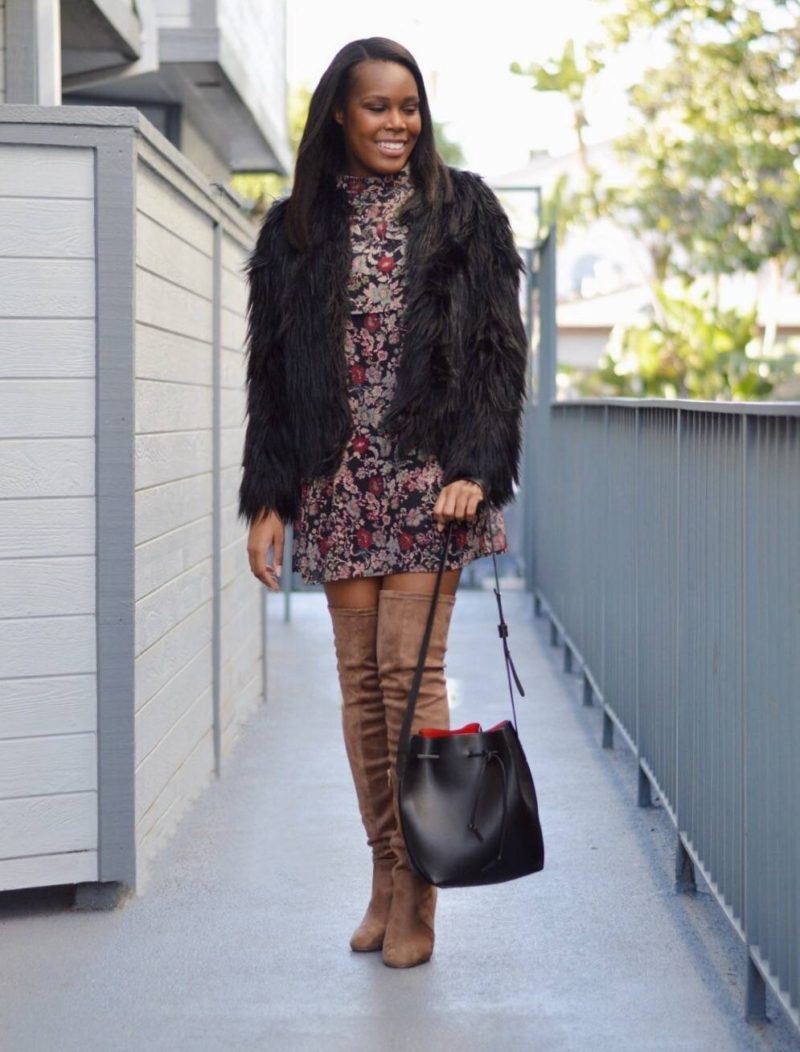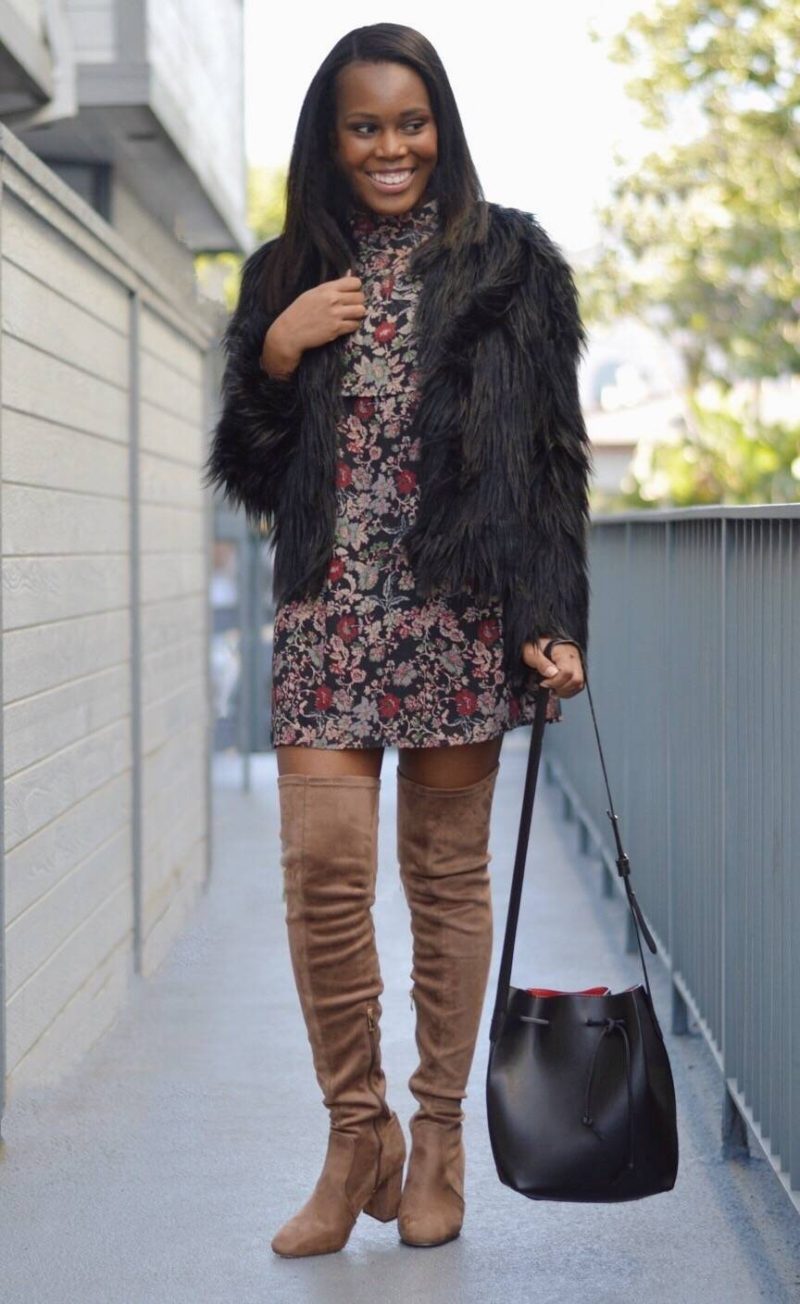 Happy New York Fashion Week!! I won't be attending the shows this season (It's too cold for this L.A. Girl to handle) But I plan on going to NYFW in September. I am excited to watch some of this week's shows on live stream and Instagram Stories. I'm looking forward to seeing what the newest trends will be for next season.
Speaking of trends… floral print and faux fur were seen all over the runway last fashion week. I've always been a fan of faux fur but floral prints were a new thing for me to try. I usually stick to solids instead of patterns and love my outfits to be a mix of girly and edgy.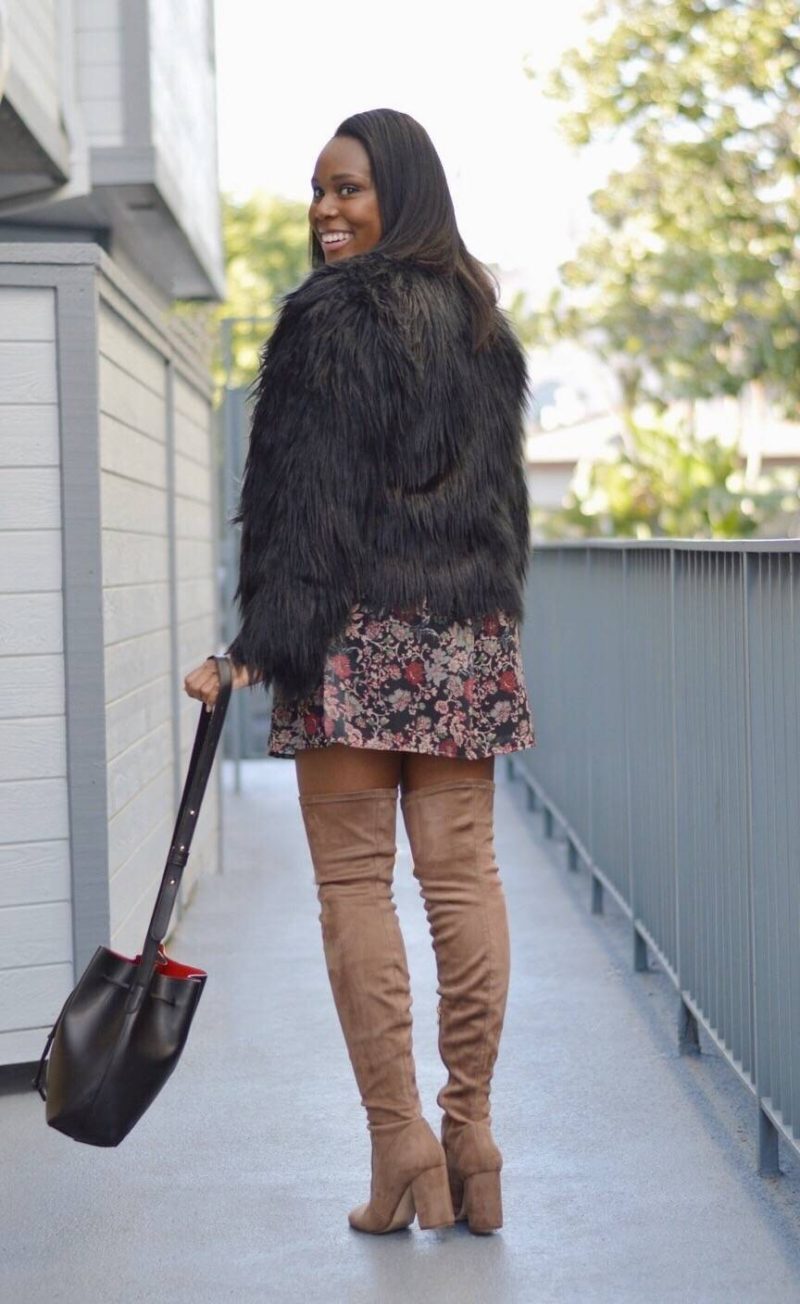 I found this cute ruffled floral print dress on zaful.com. I loved the cut of the dress and the fact that the floral print was tiny. I wanted to avoid looking like my grandma's sofa lol! I added a black faux fur coat over the dress because of the weather. The tan over the knee boots added a lighter color to an over all dark look. The pop of red on the lining of my bag also complimented the tones in the floral print.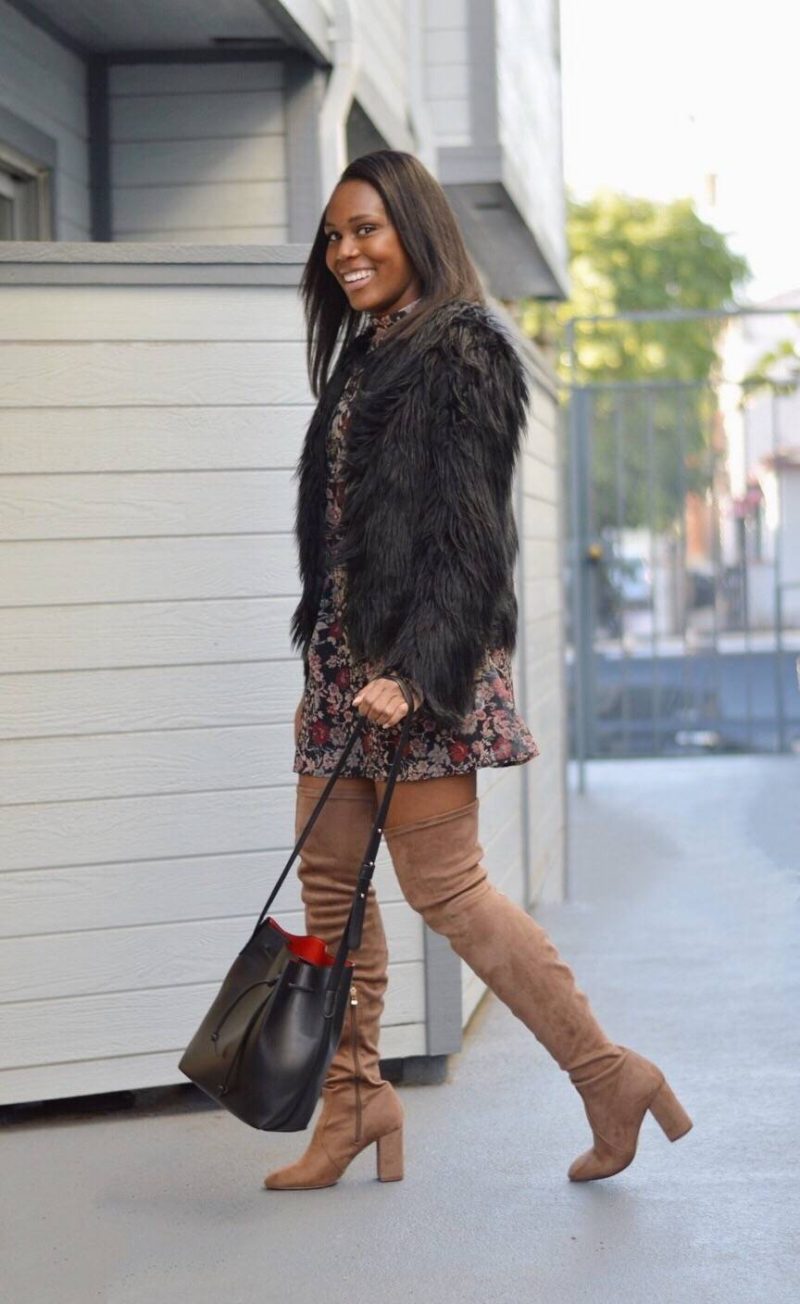 Zaful has been one of my favorite places to buy trendy, budget friendly fashion. You can read more about my experience with shopping online with zaful HERE and HERE.
What trends are you hoping to see on the runway this week? Let's Chat! Leave a comment below.