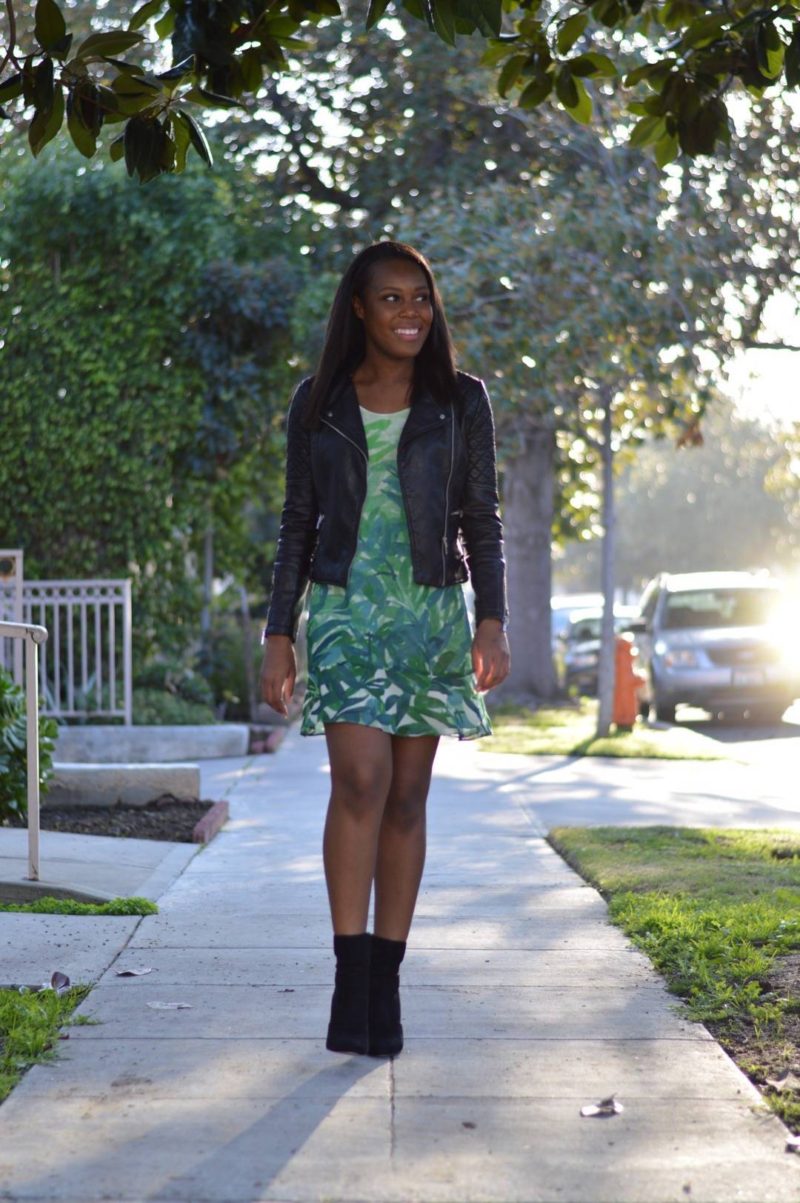 Dress: cabi (c/0) // Jacket: Poshmark  (use code HLAVR to save $5) // Boots: JustFab 
Blogging has taken me so many fun places over the last year. If you follow me on Instagram, you saw some behind the scenes action of a really fun fashion show i was able to attend. It probably looked more like i was at a really fun concert because of the fabulous things that happened. It was definitely no ordinary fashion show. It was cabi's fashion show at the Scoop.
I started collaborating with cabi a few months ago and it's quickly become my favorite fashion brand. There's not a day that goes by that i don't wear something from cabi. Their items are always so comfortable and versatile. I was invited to their home office this past December for #cabiBloggerDay (read more about it HERE). Part of the day's festivities was seeing a sneak peek of their spring collection. Seeing the amount of detail in each item up close was so fun!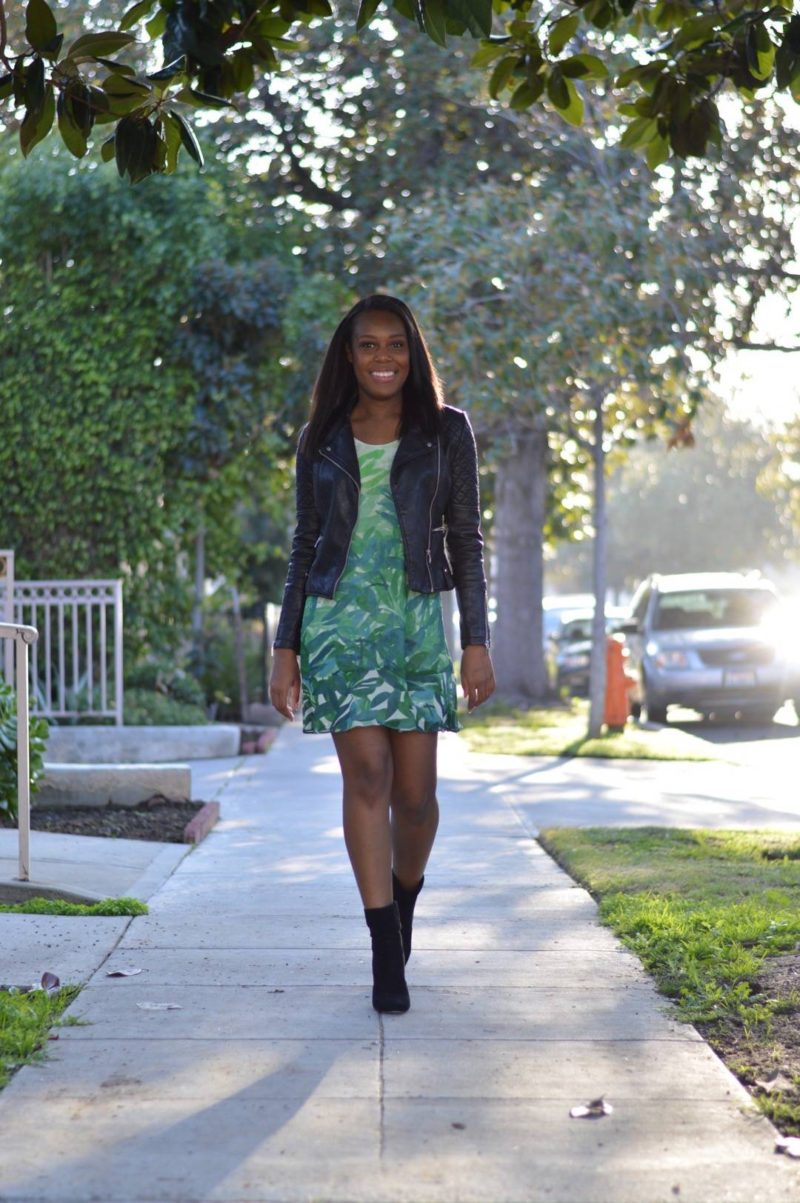 I was dreaming about the spring collection and all of it's fabulousness, when I got an email inviting me to see the collection live on the runway! I was so excited to see how the show would be since I've heard cabi isn't into ordinary fashion shows. The fashion shown happens during cabi's event called The Scoop. It's a week of fun activities and training for the cabi stylists. The fashion show that happens during the scoop is the debut of next season's collection to all of the cabi stylist.
I arrived at the San Diego convention center a little bit early for the fashion show because I heard there would be a shopping area (you know I can't miss and opportunity to shop lol). I was so shocked when i saw just how many items there was to choose from! A huge exhibit hall full of cabi clothing and accessories from all of the past seasons. I ended up leaving with a giant bag of stuff. Dresses, jackets, track pants, you name it!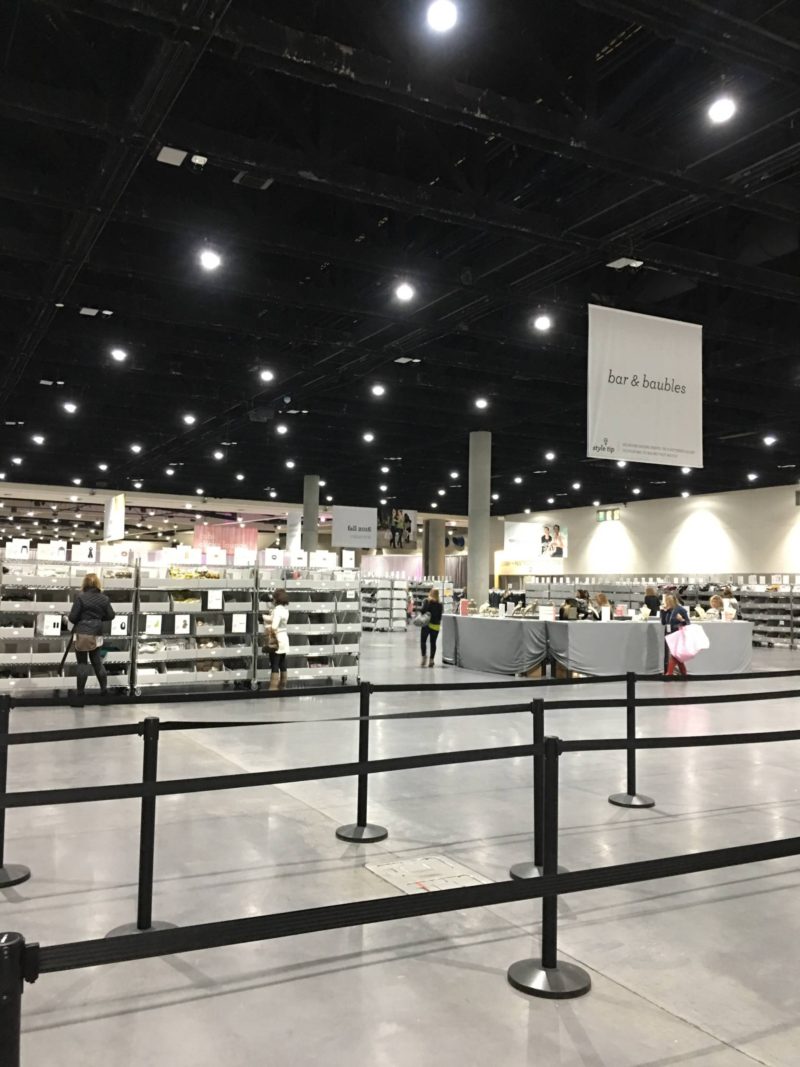 (Part of the shopping area! So many beautiful items.)
Next was the fashion show. It started with an inspiring speech by cabi's president, Kimberly Inskeep. She was talking about how women can work together to create something so harmonious. After all, cabi is a company by women, for women! After her wonderful speech the audience was greeted by a comedian who was absolutely hilarious. Then it was time to start the show!
The show was kicked off with a live band, confetti rain, falling balloons and a Champagne toast! Everyone in the audience had a little box under their seats with a can of champagne. It was an amazing start to a beautiful show! The fashion show itself was so fun! It wasn't your typical fashion show where the models walk straight up and down the runway. The models and audience were dancing and having so much fun. My favorite part was after we watched the collection go down the runway styled so many different ways. The design team did a presentation on how you can style the items for yourself! It was the best fashion show I have ever been to!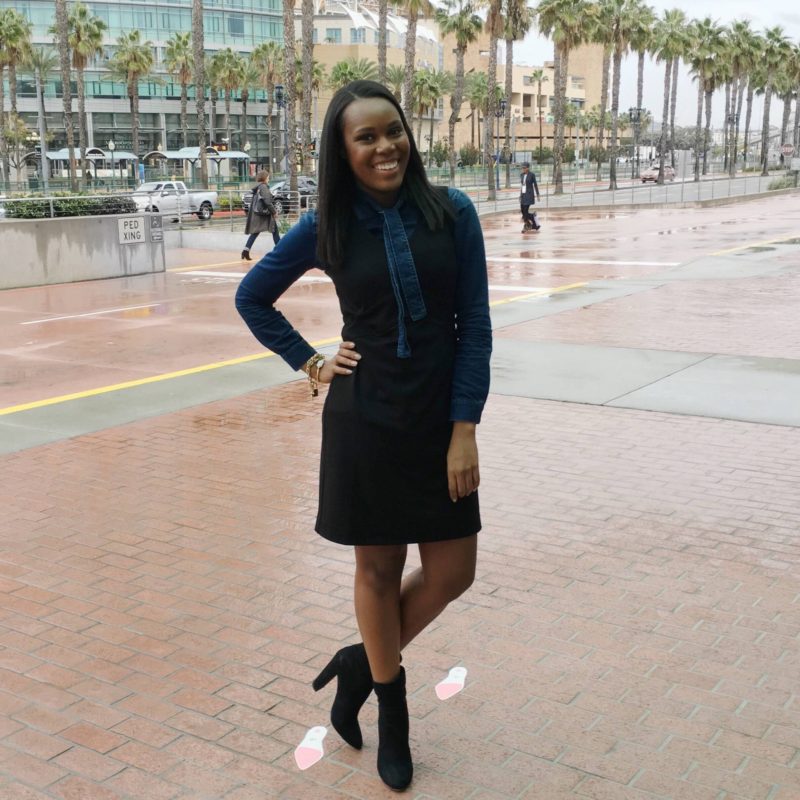 (My cabi Scoop Outfit)
After the show, the other bloggers and I were treated to dinner and cocktails at Juniper and Ivy. It was so delicious and we all had a blast talking about our favorite items from the show. We retired for the night at the fabulous Omni Hotel in San Diego. It was the experience of a lifetime and I cannot wait until the next cabi Scoop! You can watch highlights from the show HERE.

Stay tuned! I'll be sharing some of my favorite items from the spring collection here soon! Thank you to the cabi team for a wonderful time.