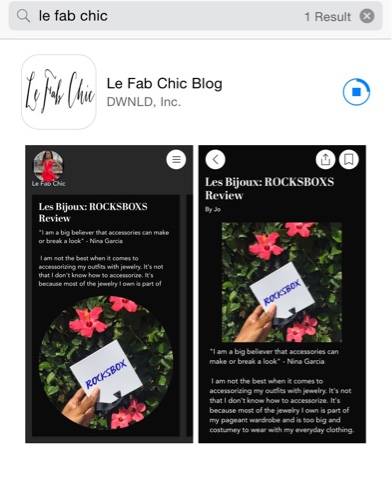 Happy September! I've taken a 3 month break from blogging because, well, life happens. Unexpected things come up, you start enjoying your summer and next thing you know months have gone by. This year is just flying by and I happened to get caught in the whirlwind for a moment.
The good news is while I was taking a break, I was also working on some projects to improve my blog. The biggest one I was working on was developing my very own app! I am beyond excited for this new way to share with my readers. Download the app here or by searching " Le Fab Chic" in the apple app store for an easy way to keep up with all things Le Fab Chic!
Get ready to read some exciting DIY projects, easy cocktail recipes, fun fashion posts and many more!
Thank you so much for your support!