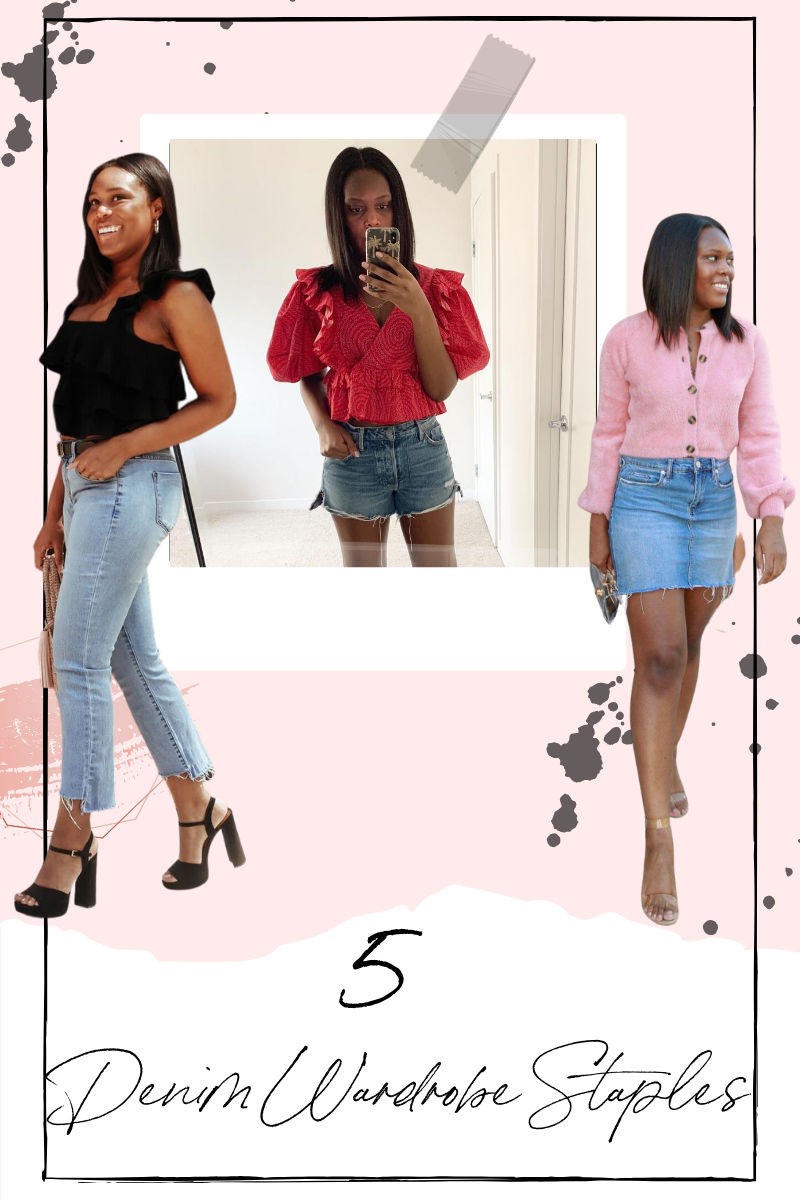 As I've gotten older, I've been building my wardrobe around more basics. These are the building blocks for any outfit and they never go out of style. Some people call it a capsule wardrobe, others call it closet staples. Whatever you like to call them, they're something we all need.
When you are building a wardrobe of basics there are so many categories to think about. If you start with casual closet staples, a good selection of denim pieces is a must-have. There are 5 Denim Wardrobe Staples that are so versatile and they are the foundation for a causal capsule closet. Read below to learn about the denim wardrobe staples to have in your closet now.
5 Must-Have Denim Wardrobe Staples 
1. Dark Slim Jeans
Dark wash denim is the most versatile tone. It can easily be dressed up by styling it with a beautiful blouse. Dark denim is perfect for casual Fridays at work and everyday styling with a basic t-shirt. For dark denim, the most flattering cut is a slimmer cut style. If you don't like skinny jeans, go for a slim straight leg style.
Since Dark slim jeans are a very versatile item, it's important to invest in a high-quality style. Look for a pair made of strong fabric with a little stretch. They will also be your favorite pair if you get them tailored.
2. Denim Shorts
Many great summer outfits start with a pair of denim shorts! Find a cut and wash that you love and then invest in the highest quality you can afford. They will last you for years to come. If possible, look for a distressed pair for causal summer looks and a non-distressed pair for when you want to dress them up. You can also wear them in the fall layered with leggings or over the knee boots.
Style Tip: For longer lasting denim wardrobe staples, look for pieces that are made of mostly cotton. 
3. Denim Jacket
A denim jacket is the perfect layering piece for any casual look. You can throw it over a dress, a tank and shorts, match it with jeans for a double denim look… the options are endless. If you want a classic denim jacket that will always be in style, buy a medium wash that hits at your hip. For a more modern look, go for a lighter was or cropped cut denim jacket. Whichever style you choose, it will easily become your favorite light layer to throw on over any outfit.
4. Loose Light-Washed Jeans
Light-washed jeans look better on everyone if they're in a more loose cut. The Levi's 501 look has been popular for decades for a reason. Light-washed loose jeans are the perfect go-to pair for more casual outfits or to add a sense of edginess to dressed up looks. This style has become my go-to for everyday outfits.
5. Denim Skirt
Finding your perfect denim skirt can be difficult at first. Once you find your favorite, most flattering cut and wash, it will become something you wear frequently. I love wearing them in the summer in place of denim shorts for a more feminine style outfit. A knee-length style is also great for casual office environments or nights out.
Once you have these 5 Denim Wardrobe staples in your closet, you'll find it much easier to style outfits with them. There are bonus items you can add to your closet like a denim dress or a denim button-down shirt. Only add these if they fit within your style. 
Shop The Post:

Do you have these staple pieces in your closet? Let's Chat! Leave a comment below.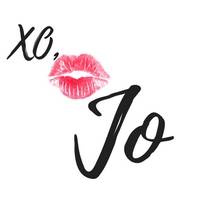 P.S. For styling ideas, read my fashion posts HERE.