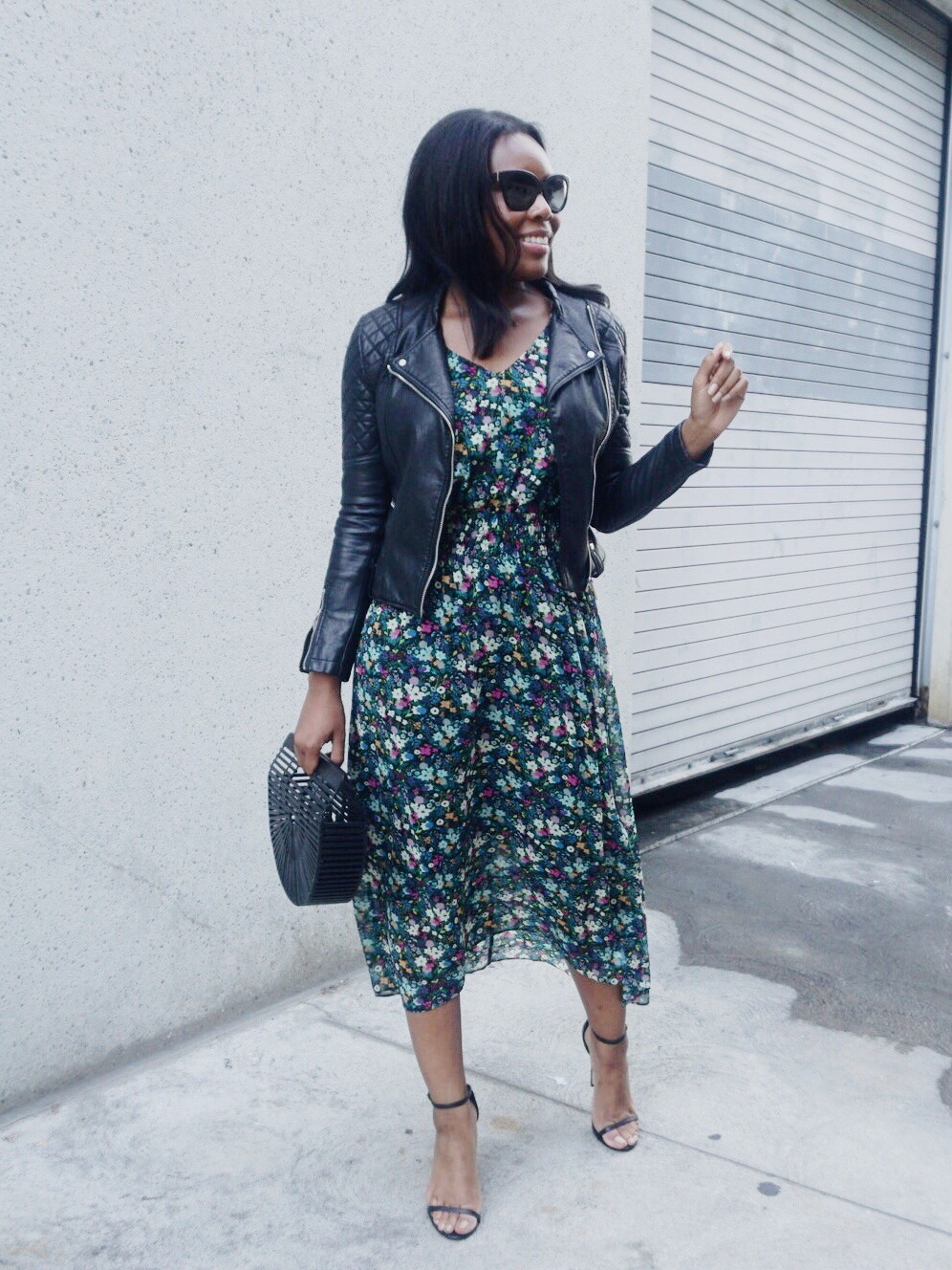 There's something about spring that just screams dress season! I personally love dresses because they are what I call a "one and done" outfit. You don't have to match pieces together and only need to add a few accessories for a full look. Dresses are so easy breezy for the spring weather too!
Most of the dresses I wear regularly are from cabi. If you've read my blog before you know that I love cabi because all of their pieces are so well made and also comfortable! They recently released a new 12 piece collection called Maravilla to compliment their other spring collection pieces. The cabi team sent me a few pieces to style here on the blog. Keep reading to find out my 3 must-have pieces from the collection.
Dresses for Spring from cabi Maravilla Collection
1.The Mini Floral Print Dress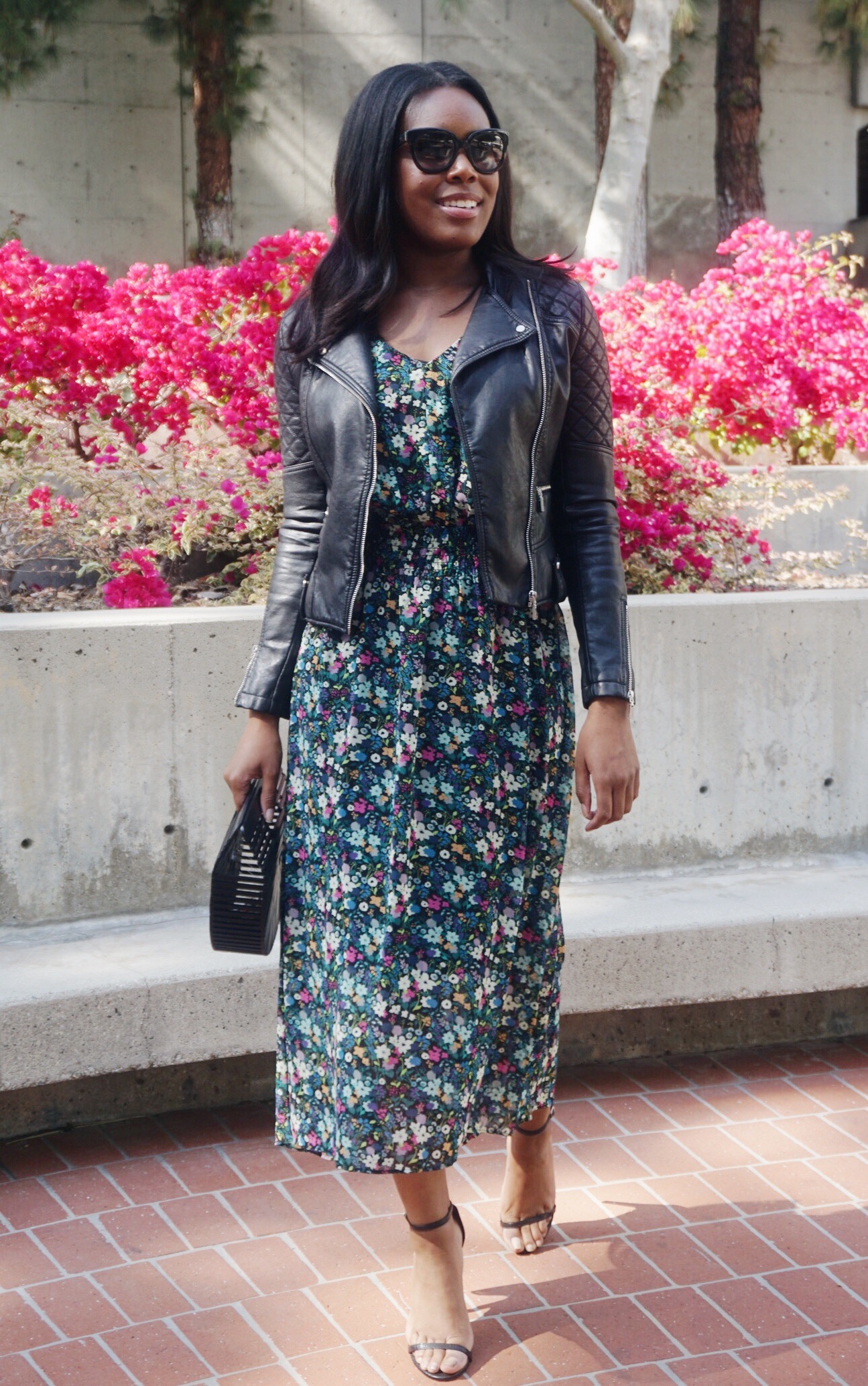 Remeber the quote from The Devil Wears Prada… "florals for spring? Groundbreaking"? It really comes as no surprise that floral prints are popular in spring. There's always a fresh new way to wear them though. This year the print of the season is a chic mini floral print.
The Fiesta Dress comes in a dark mini floral print which gives it a totally different vibe than typical floral print pieces. I love that is has a detachable slip so you can also wear it as a sheer coverup. I styled it with a leather jacket and simple strappy sandals to let the dress make a statement.
2.The Comfy Casual Dress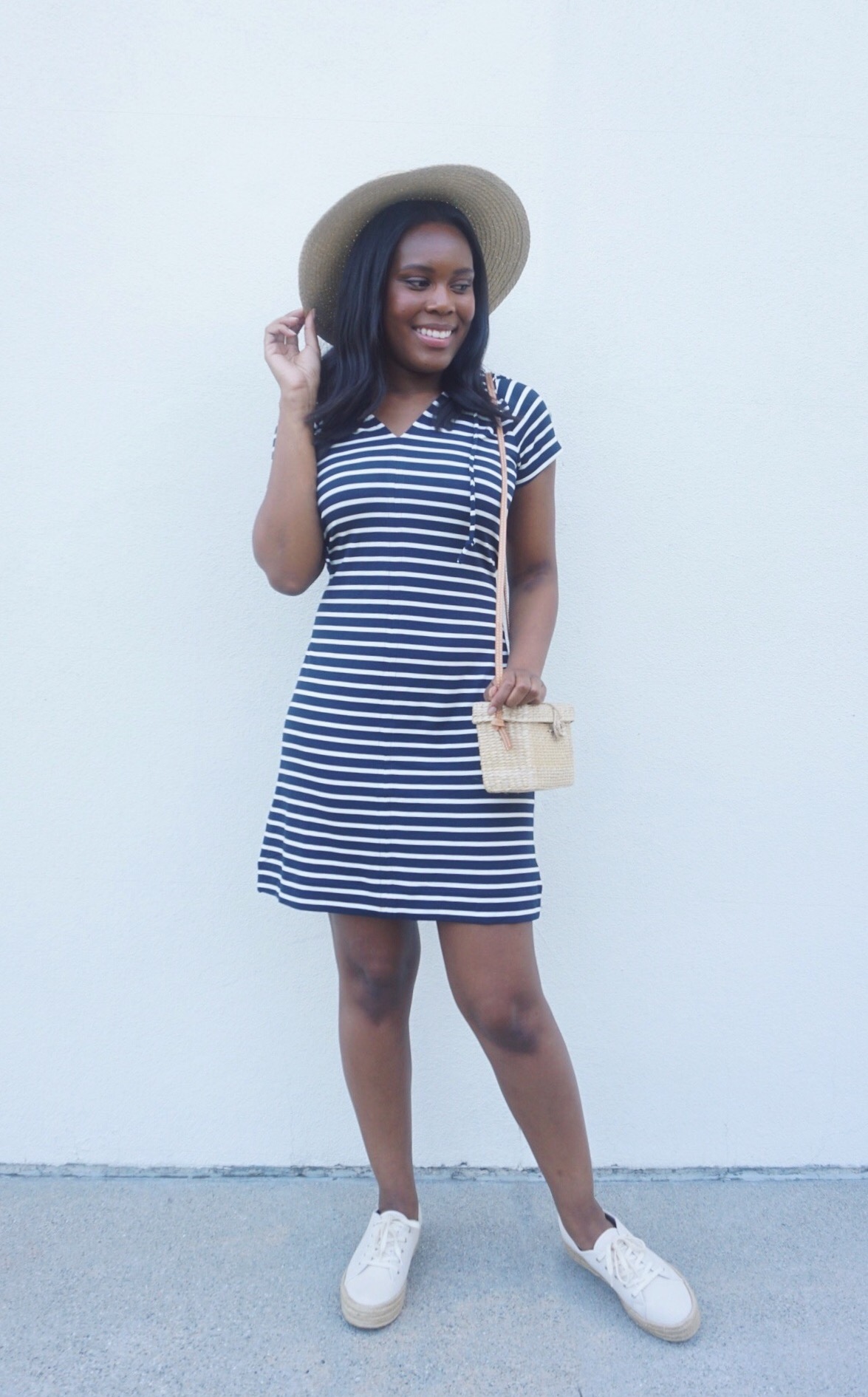 Whether you're running errands or running to the beach, a comfy casual dress is a must! The Dockside Dress is made of a comfortable French terry material that you won't mind wearing all day. It is also way more fashionable than a typical "shorts and T-shirt" look. The navy and white stripes are perfect for summer. I styled it with espadrille sneakers, a straw hat and a straw bag for the perfect vacation-ready look.
3.The Wear Anywhere Dress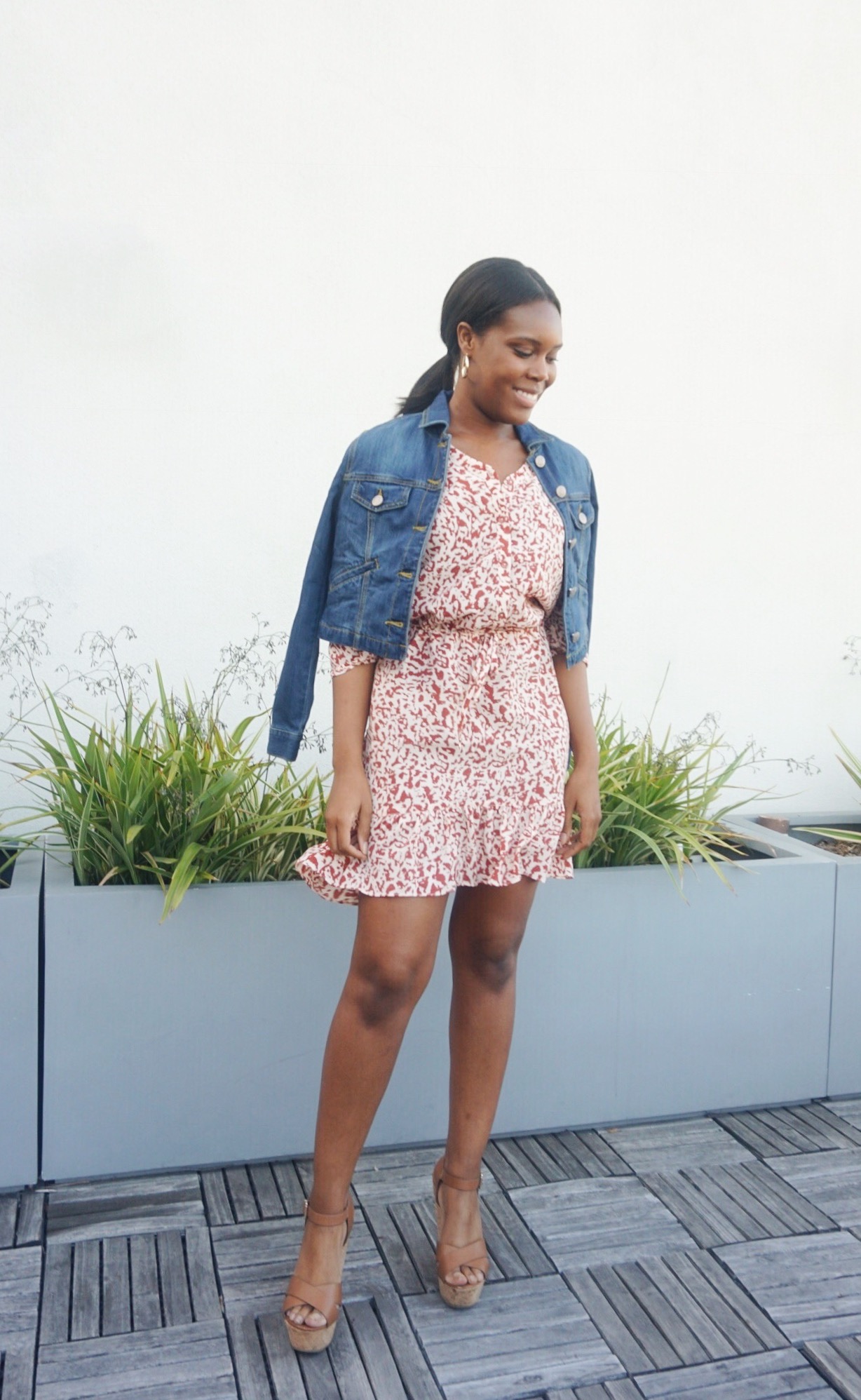 Since the weather is so fab in spring, you'll often find yourself going right from desk work to dinner party. The key to looking fab no matter the occasion is to wear a dress that can be worn anywhere. With just a few accessory changes, you can go from work to werking it with ease.
The Sienna Dress is the perfect "wear anywhere" dress. The poly chiffon material and beautiful print make it appropriate for so many occasions! I styled it with the Dakota Jacket and wedges for a sunset rooftop happy hour. For work, you can pair it with a classic blazer and pumps. Going somewhere more dressy? Wear it with metallic high heel sandals, statement jewelry, and a clutch. So many ways to wear it!
You can shop for these must-have dresses on cabionline.com or in the new easy to use cabi Tap app!
Download the app HERE for easy shopping.
Which dress are you styling this spring? Let's chat! Leave a comment below.