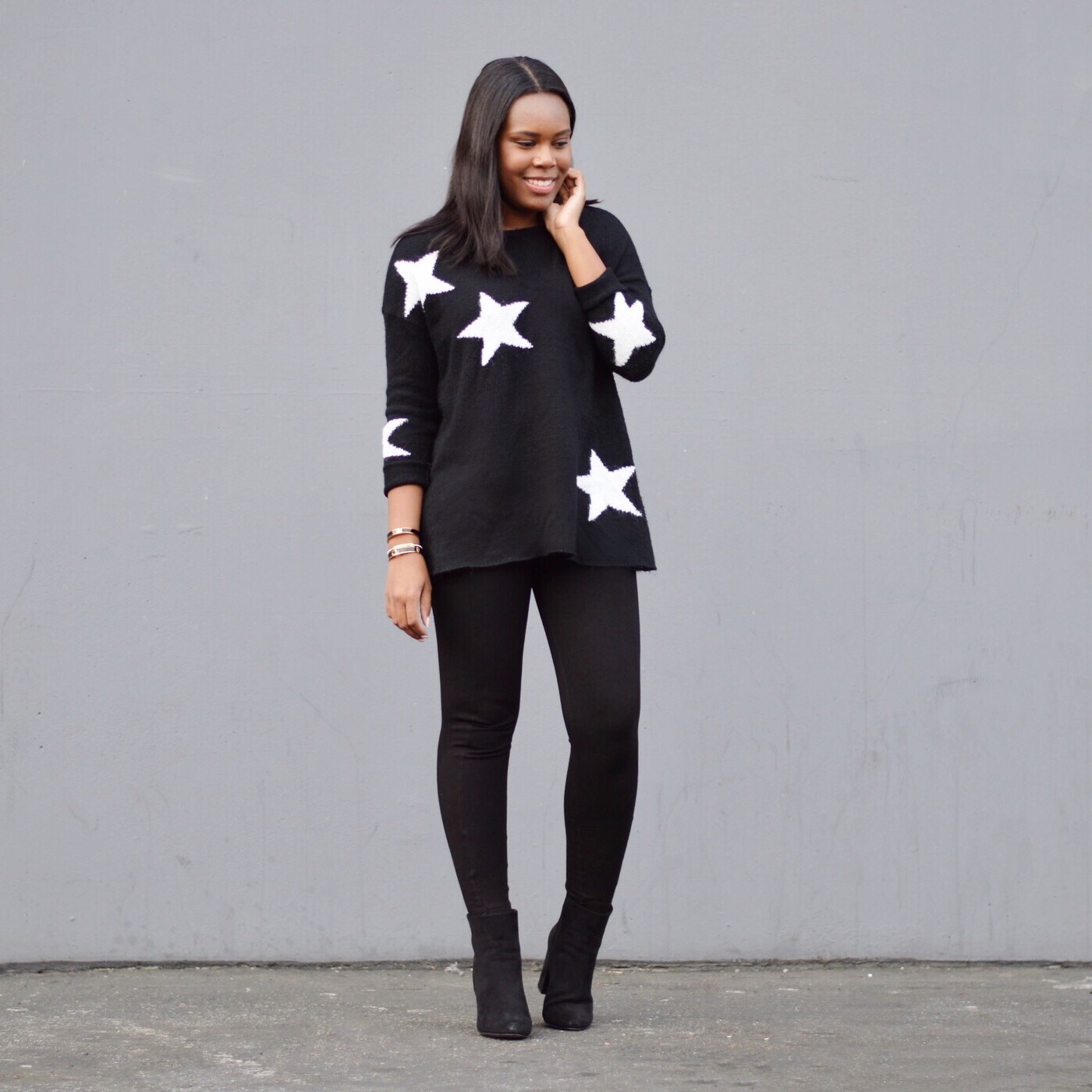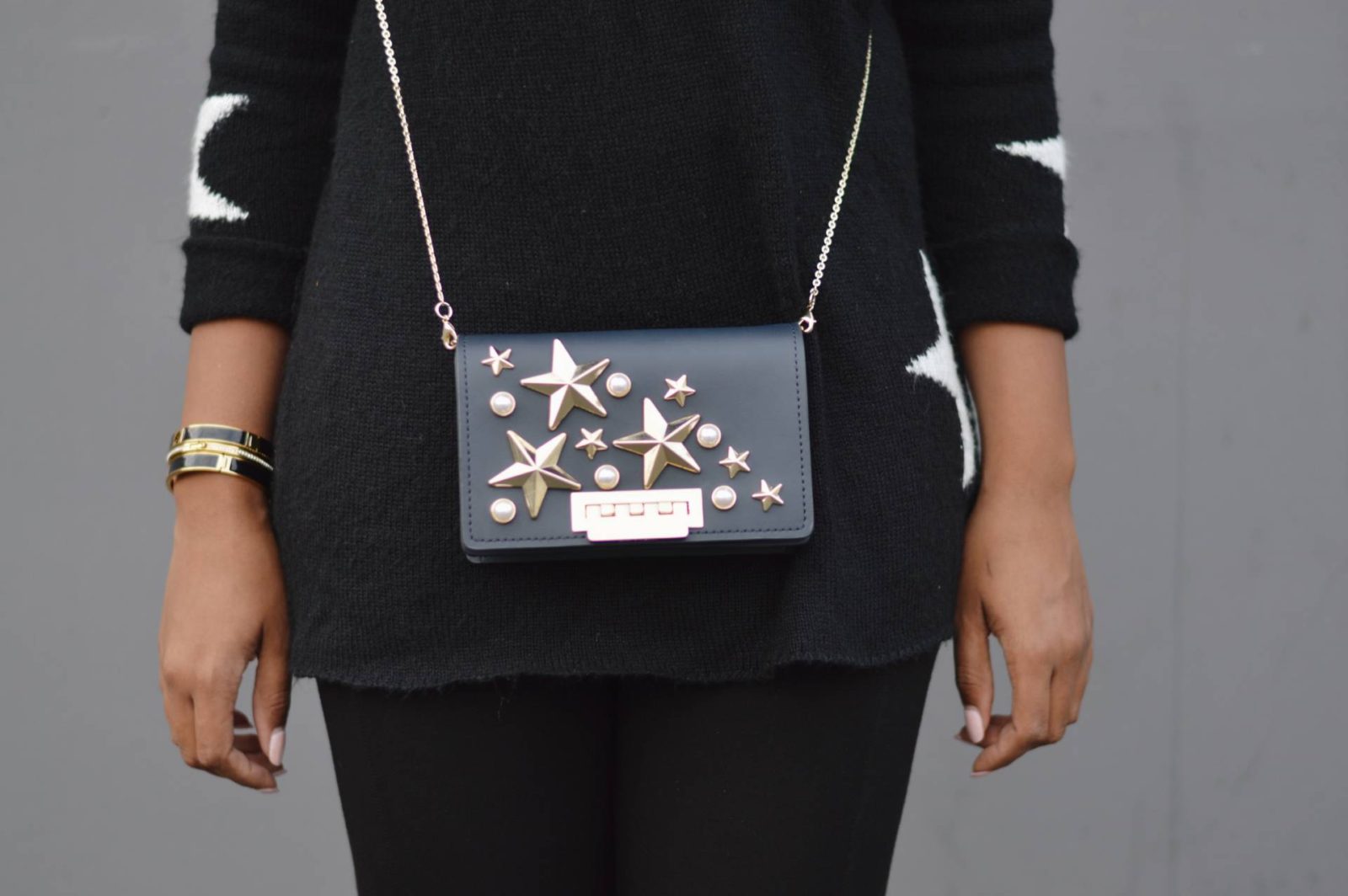 There are so many things happening in the stars and I'm not talking about mercury being in retrograde. The star print fashion trend is BIG this season! I've always been a fan of star prints in fashion. They're just so chic and unexpected.
If you're more into neutral clothing, trying a new bold print can be hard. From fab sweaters to chic handbags, there are so many ways to include the star print fashion trend in your wardrobe. Below I am sharing 3 easy ways to wear star printed styles.
1.As a statement piece
Styling a star print statement piece is a bold way to wear the trend. These statement pieces feature bigger prints and are the stand out star of your look. I've been wearing this black and white star print sweater a lot lately! I get so many compliments. A printed piece is a great way to update an everyday outfit.
2. Accessorize with it
I always say this… Accessories are an easy and affordable way to add trends into your wardrobe. From jewelry to handbags, there are so many ways you can wear the star print fashion trend. I'm loving this star embellished mini bag from Zac Zac Posen. Want to try the trend without buying it? You can rent my bag HERE.
3. Try a mini print
If you want to try the star print fashion trend in a subtle way, mini prints are so chic! When they're small they look like polka dots from far away. Try a mini star print wrap dress or blouse for a classic yet on trend look.
Shop My Look:
( click the pink links to shop)
Sweater: JustFab // Leggings: cabi // Booties: Shoedazzle
Bag: Shopbop // Bracelets: Kate Spade
What prints are you styling? Let's chat! Leave a comment below.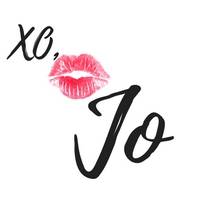 P.S. Learn how to style other fashion trends HERE