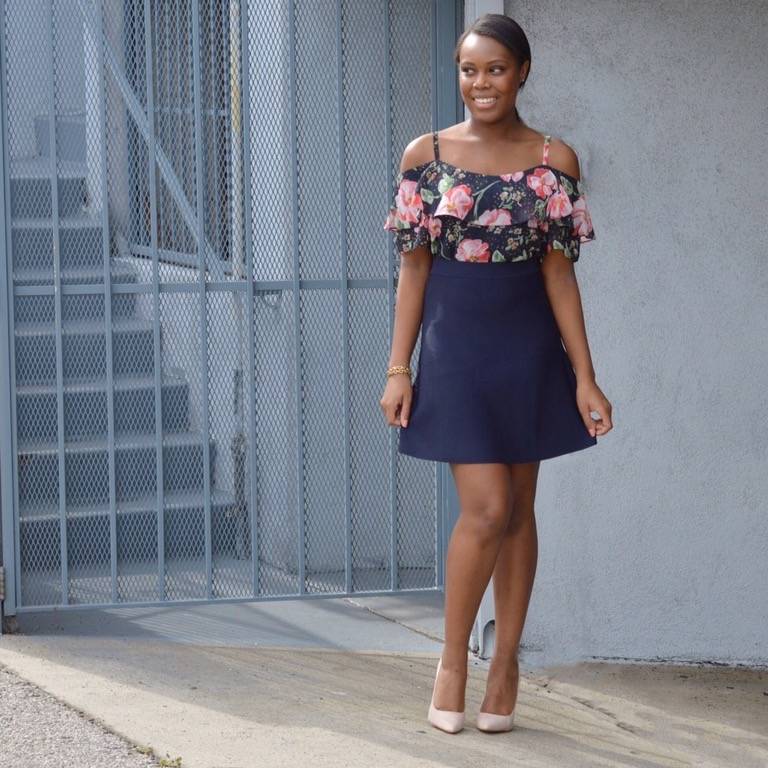 Happy Friday! Today there's a really bad storm in LA. Actually the weather has been unusual for the last month but we really needed this rain (goodbye drought). I seriously can't wait for the weather to warm up because there are so many spring outfits i can't wait to wear.
If you read my post about attending cabi's spring 2017  fashion show (read it HERE) , you know how excited I was about the collection. I am OBSESSED with the trends for the spring season. Navy is my new go to neutral and floral print is a must for spring. I created two looks featuring these two trends with my favorite cabi pieces.
Look # 1 – Grand Slam Blazer and Flirt Set
A navy blazer is such a classic piece! This one from cabi is made from comfortable fabric but still has structure. I paired it with a floral print top skirt set. My favorite thing about this set is the lining is a soft jersey material. It feels like you're wearing comfy pajamas but looks so stylish! You can also see more of this look on cabi's blog HERE.
Look # 2 – Cold Shoulder Cami and Dame Skirt
When I saw this top on the cabi spring 2017 runway I knew it was a must have! The cold shoulder top is one of spring's biggest trends. I love that all of cabi's prints are unique to them so you won't be wearing the exact same style as everyone else, I paired it with a cute A-line skirt and pink pumps. This look would be perfect for a date night!
What spring trends are you looking forward to wearing? Do you think navy is the new black? Let's Chat! Leave a comment below.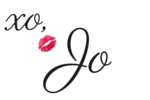 *The items above were sent to me for reviewing pruposes. As always, all opinions are my own. I only share things I love.