Suns out, Buns out… and hopefully with sunscreen on them. I am a big advocate for wearing daily sun protection. Especially in the summer when we are spending our days playing in the sun. The sun can cause so much damage to our skin and is the #1 cause of photo-aging.
The skin is our largest organ and absorbs whatever we put on it. I've been trying to be more conscious of the ingredients in the skincare products I use. It was easy to replace my body lotions and soaps with better options, but when it came to sunscreen, it was a long road of trial and error.
If you stand in the sun protection aisle of any store, you're faced with so many options. If you have a list of requirements like I did, the options are slimmer (in a good way). Here are a few of my requirements for Sunscreen:
Spray applicator – It just makes things easier
Goes on sheer – I don't like when sunscreen leaves a white cast on my skin
Organic ingredients – Your skin is your largest organ! I'm careful about what I put on mine
Broad spectrum protection with at least SPF 30 – The minimum amount of sun protection
Sensitive skin safe – I have very sensitive skin and eczema
Reef-Safe – because protecting my skin shouldn't harm the environment
Smells good – Because I'll be wearing it all day
There weren't many options that hit all the marks but that's okay because I found one that is everything and more! The Eco-Lux Body SPF 30 Organic Sunscreen Spray by Coola is the best organic sunscreen I've tried! It has more than 70% certified organic ingredients and also has antioxidants. The continuous mist applicator applies an even layer, even if you hold the can upside down. The hypoallergenic, broad spectrum SPF 30 formula is also Ultra-sheer so it doesn't leave a weird white cast on my skin. My favorite scent is piña colada.

Not only am I being more conscious about what I put on my body, I am trying to be more conscious about how I affect the environment too. The Coola sunscreen I chose is also reef safe. In recent studies, it has been shown that certain ingredients in other sunscreens are damaging to ocean reefs. It is also cruelty-free/vegan!
I'm so glad I found this sunscreen! I've been using it all summer and it definitely works. I have very sensitive skin and this hasn't broken me out or made my skin dry. The fact that it has skin loving ingredients is amazing too!
Shop The Post:

How do you protect your skin from the sun? Let's chat! Leave a comment below.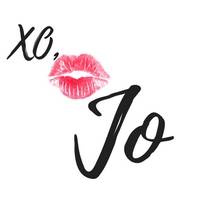 For more beauty posts, click HERE
*This product was provided by Coola for optional reviewing purposes. As always, I only post products that I actually use and love.